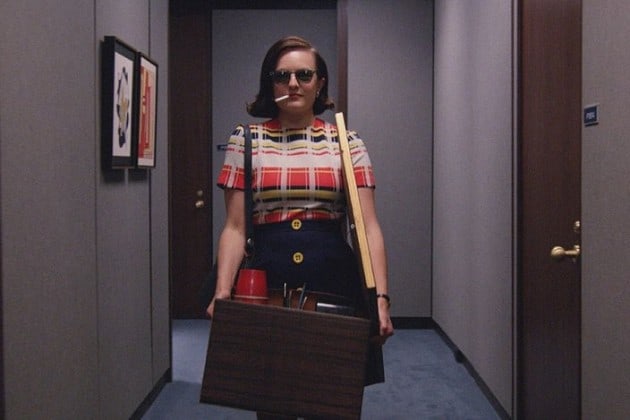 2015 ushered in the most television series to ever hit the airwaves, with over 409 scripted programs being produced on the broadcast networks, basic cable, premium cable, and streaming services. Among those 400-plus shows were the farewell seasons of some of our longtime favorites, such as Mad Men, Hannibal, and Justified, and the arrivals of new, critically-acclaimed dramas like UnREAL, Mr. Robot, and Better Call Saul. It is "Peak TV" in the United States right now, with more viewing options than ever before, and that is reflected in our list of the best TV dramas of 2015, as our writers chose a plethora of different drama series as the most impressive ones from this terrific year in television.
Below, you'll find individual lists from each of our participating writers with their picks for the best TV dramas of 2015 and a paragraph or two about why a certain show made their list. Then at the very bottom of the page is the official list of TVOvermind's Best TV Dramas of 2015, as all of our writers' votes were tallied to create a combined and fair selection of ten of this year's greatest dramas.
Check out the lists below and be on the look out for our picks for the best comedies of the year either today or tomorrow. Also, if you haven't already, take a look at our full list of the best TV shows (drama and comedy) of 2015.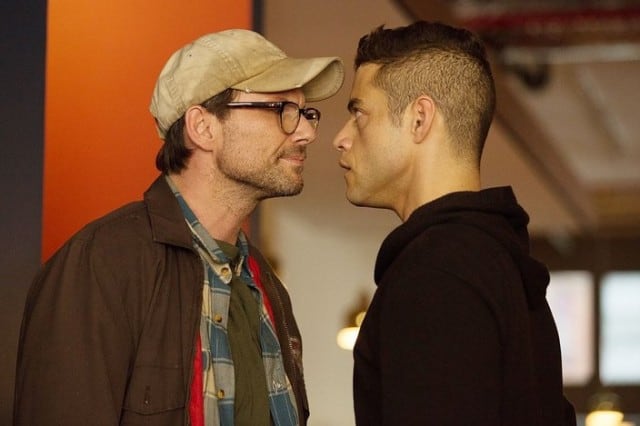 Blaise Hopkins
10. Marvel's Jessica Jones
9. The 100
8. iZombie
7. Daredevil
6. Doctor Who
5. Mad Men
4. The Americans
3. Mr. Robot
2. Game of Thrones
1. Fargo
Why Mr. Robot: Mr. Robot was a really awesome surprise in 2015. I had heard about the show but honestly didn't know what to expect from it with an unproven cast and it being on USA. However, Rami Malek and Christian Slater were great, and the show had a very dark tone similar to series like Breaking Bad, which give us more of an anti-hero main character. The first season was pretty much all setup, and I think that this show is really going to break open next year!

Chris King
10. UnREAL
9. Better Call Saul
8. The 100
7. iZombie
6. Game of Thrones
5. Mad Men
4. Fargo
3. The Americans
2. The Leftovers
1. Justified
Why The Leftovers: After a fantastic but divisive first season, The Leftovers retooled a bit ahead of its Season 2 debut. Having used up pretty much all of the source material from Tom Perotta's novel, Damon Lindelof, Perotta, and the rest of the show's writers were free to create and explore all-new story avenues, which led them to moving the show's main characters from Marpleton, New York to the miraculous town of Jarden, Texas (where no departures occurred on October 14) and tightening the series' focus by only showing events from one or two characters' perspectives throughout each episode. These minor tweaks allowed The Leftovers to become an even bolder, richer, and more emotionally satisfying series than it had been during its terrific debut in 2014. The Leftovers is a show that challenges its viewers with its unrelenting intensity, unique style, and heavy subject matter, but if you're willing to go along for the ride and, as the theme song suggests, "let the mystery be," you'll find you're watching the most rewarding and fulfilling series on television.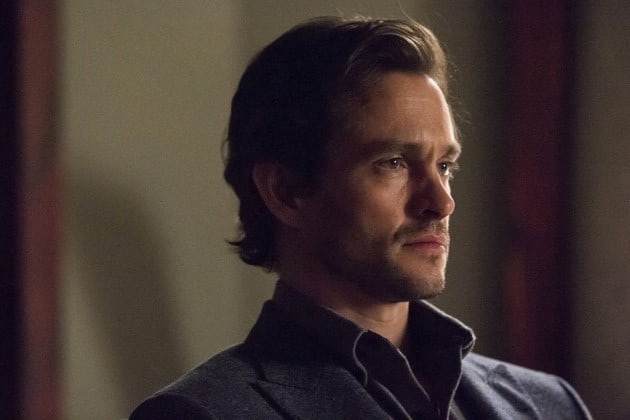 Jasef Wisener
10. Mr. Robot
9. Game of Thrones
8. Doctor Who
7. The Leftovers
6. The Jinx: The Life and Deaths of Robert Durst
5. Marvel's Jessica Jones
4. Better Call Saul
3. Mad Men
2. Fargo
1. Hannibal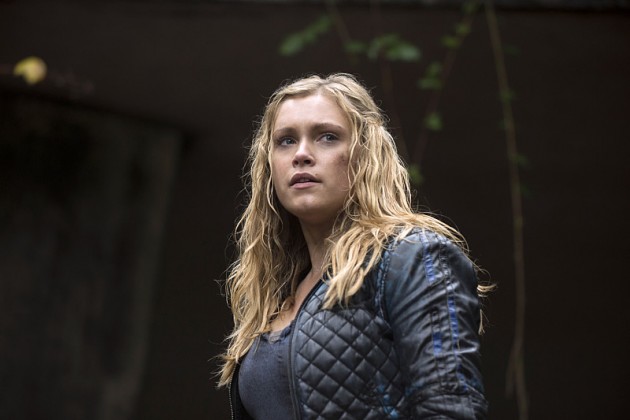 Nick Hogan
10. iZombie
9. Agents of SHIELD
8. The Man in the High Castle
7. Game of Thrones
6. Mr. Robot
5. The Flash
4. Fargo
3. Rectify
2. The 100
1. Better Call Saul
Why The 100: The 100 takes dystopian-era sci-fi to a whole new level. I enjoyed Season 1, but Season 2 turned out better than I could've imagined. The 100 made my list because it's fearless, engrossing, and packed to the brim with compelling action. The interaction between characters, the plot, and everything in between are top-notch. It also has some of the best acting I've seen on a network television show. Eliza Taylor's Clarke leads her band of misfits so gracefully and powerfully that The 100 is easily pushed into the year's top-tier dramas.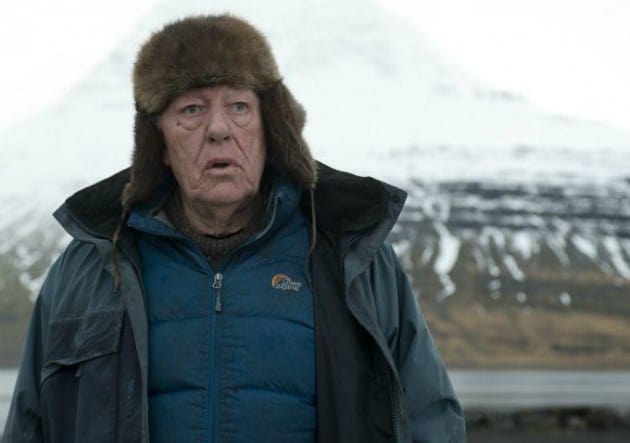 Randy Dankievitch
10. UnREAL
9. iZombie
8. Banshee
7. Fortitude
6. Transparent
5. The Flash
4. The Americans
3. Rectify
2. Hannibal
1. Fargo
Why Fortitude: Fortitude was a little-heard-of show that aired on Pivot TV in the United States, which helps explain why a lot of people never even heard of the show in 2015. Those who didn't missed out on one the best psychological horror series in recent memory, a Twin Peaks-esque drama about an ancient mammoth carcass and the town of damaged people fighting over its secrets. Fortitude is a show with a serious environmentalist bent, but it never lets those ideas lessen the deep character examinations happening alongside the show's gruesome dramatic high points. Plus, it features Stanley Tucci and Michael Gambon in two amazing supporting performances, thoroughly cementing its legacy as the most underrated show in 2015. This a show that needs to be seen and experienced to be believed.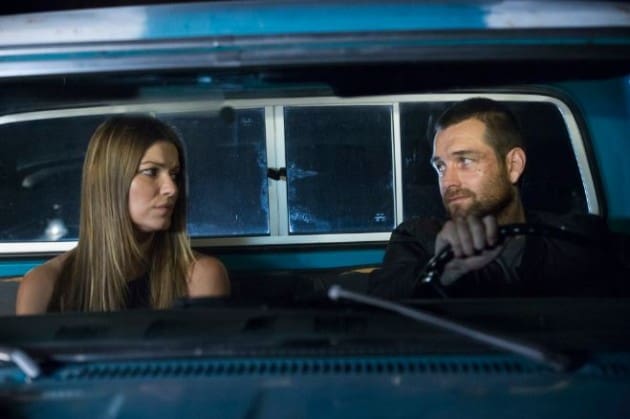 Sean Colletti
10. Better Call Saul
9. Fargo
8. Marvel's Daredevil
7. The Americans
6. Banshee
5. The Leftovers
4. Justified
3. Mad Men
2. Rectify
1. Hannibal
Why Banshee: One of the best things about having too much television to watch in 2015 is that there is undoubtedly something for everyone, which wasn't always the case with original programming. For viewers looking to have a great time similar to the adrenaline rush of a great cinema experience, Banshee delivered an insanely memorable season. With one season left in the tank, Banshee is firing on all cylinders and is the absolute best action series available. The peaks of Season 3 ("A Fixer of Sorts," "Tribal" and "You Can't Hide from the Dead") are beyond intense and impossible to pause or turn away from. Banshee's greatest asset, though, has been and continues to be its nuanced cast of characters, some of which come to their ends in Season 3, and some of which develop further in satisfying ways. If you've not had a chance to check out Banshee, now is the time. There's no series more fun to dive into, and its final season is bound to leave nothing on the table.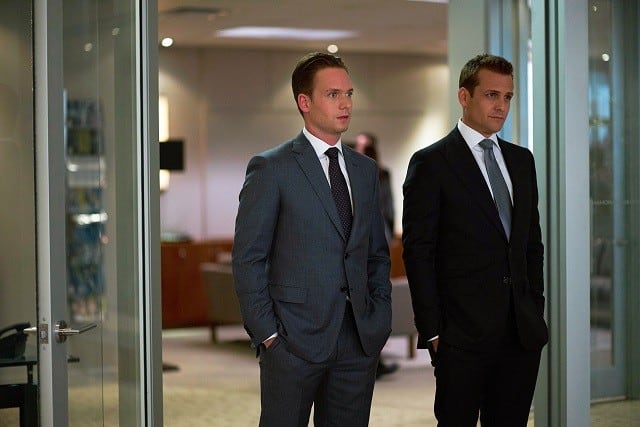 Tiffany Chang
10. Castle
9. How to Get Away With Murder
8. Blindspot
7. Limitless
6. Criminal Minds
5. CSI: Cyber
4. Agent Carter
3. Chicago P.D.
2. Gotham
1. Suits
Why Suits: I love a good mystery, especially those that keep you guessing till the very end. Suits, though it's a legal drama, brings just that. The twists that don't appear till you least expect it are what a good suspenseful drama should have, and they are what makes Suits so interesting to watch. Though I have yet to catch up on the current season, I'm still a fan of the show and its characters.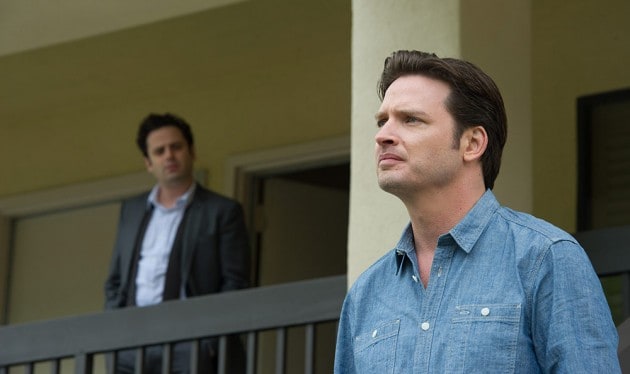 Virginia Podesta
10. Narcos
9. Mr. Robot
8. Show Me a Hero
7. Marvel's Jessica Jones
6. Transparent
5. Fargo
4. The Affair
3. Bloodline
2. Mad Men
1. Rectify
Why Rectify: It still angers me that this impressive drama hasn't gotten more eyeballs. It's the very definition of the term "sublime." It's very rare to have a show about a terrible crime that does not center on the "whodunit," as Rectify makes its goal to explore what happens after 20 years. This is, by far, one of the best dramas that has ever graced TV.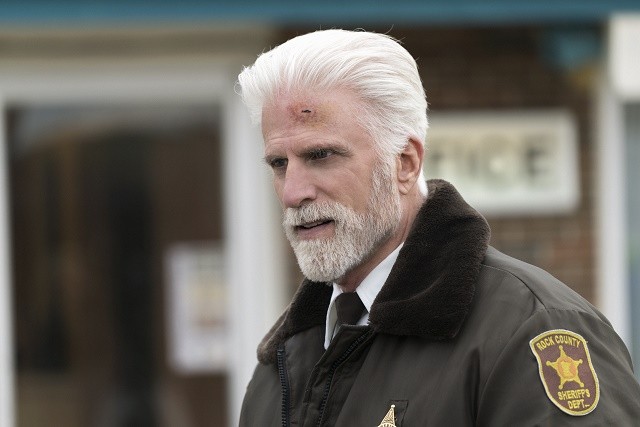 Overall Top 10 Best Dramas of 2015
10. The Flash
9. The 100
8. Mr. Robot
7. The Leftovers
6. Game of Thrones and Better Call Saul (tied)
5. The Americans
4. Hannibal
3. Rectify
2. Mad Men
1. Fargo
[Photos via AMC, USA Network, HBO, NBC, The CW, Pivot TV, Cinemax & SundanceTV]