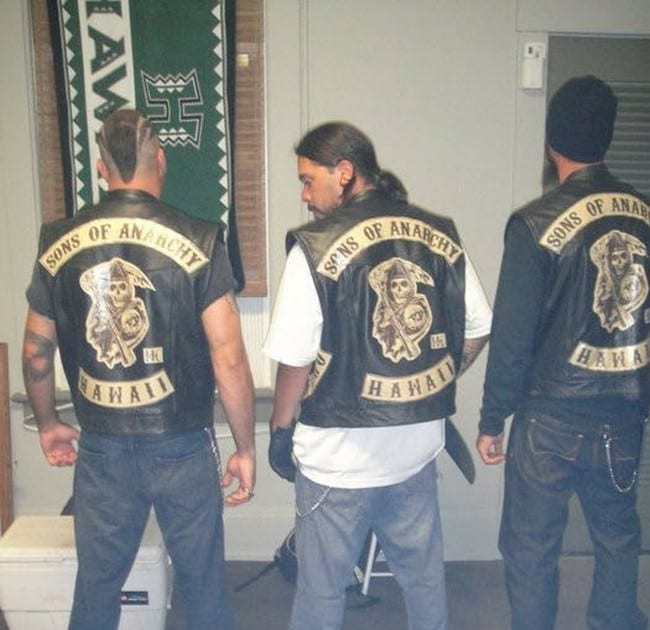 Who would want to dress up in a Sons of Anarchy Halloween costume this year? It may be last minute, but if you can get some leather and patches together, you could end up looking pretty cool tonight at whatever party you go to. I would suggest leaving other accessories like knives and guns and chains and bats at home though. You may not make friends with the bouncers at bars if you show up toting those. Speaking of, I should probably take this Walther PPK out of my suit coat pocket before I go out dressed as Sterling Archer later… But maybe next year I'll try my luck with a Sons of Anarchy costume, though I wouldn't be the first to try and dress up like a Man of Mayhem. I've scoured the internet to try to find some of the best examples of Sons of Anarchy Halloween costumes out there, and I've found more than a few good ones. Check out the gallery below, and pick which Son you think you'd want to be the most. I'm going with Juice because of his wicked awesome head tattoos and obvious death wish this season. Though Jax is always the pinnacle of awesomeness.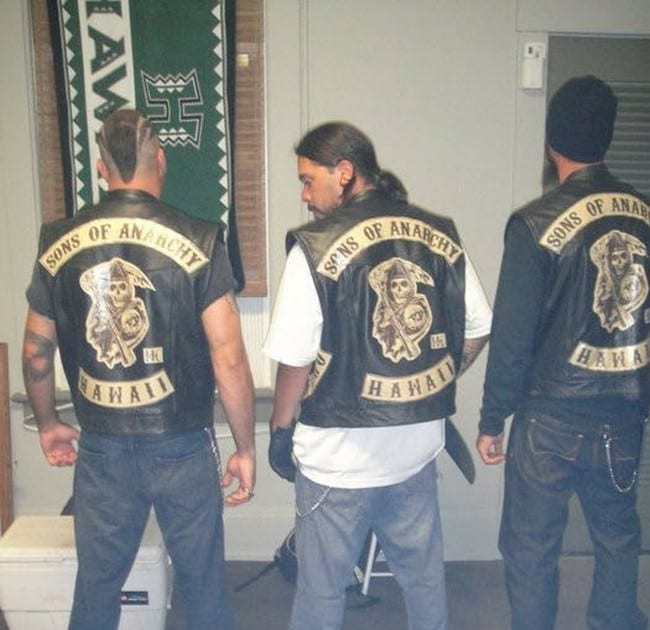 Tell us what's wrong with this post? How could we improve it? :)
Let us improve this post!