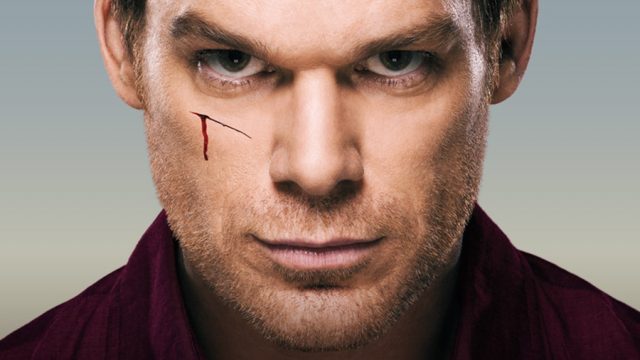 For quite some time now Showtime has been able to deliver great original series and even great movies now and again that have kept people coming back and have also managed to keep the network going strong. Out of the many series that it's produced however Showtime has managed to keep up some programs that have truly managed to capture the attention of the audience and keep it for an extended period largely because they've tapped into something that people tend to like while certain trends are hot and because they've made the stories personal on a level that is easy to relate to when it comes to  the people watching. The interest level of these shows has been impressive largely because the stories have been so well-defined and designed to cater to the people watching, which of course is a big reason why those below were hits in the first place.
Here are ten of the all-time best original series on Showtime. If you can think of others by all means mention them.
10. Twin Peaks
This series didn't last all that long but ever since it was on the air people have been talking about it and wanting the series to come back. For such a short-lived show it was something that people latched onto and decided to believe in for some reason and it's been on a lot of folks' mind for a lot years now. The return to Twin Peaks might not have been as great as the original but it's still been a big part of discussion online and in person with some people.
9. Nurse Jackie
Nurse Jackie is the kind of woman that will stick her neck out for a lot of people to see that things get made right or are kept running on an even keel, as much as is possibly anyway. She's not always in the right but she's not always in the wrong either. People kind of identified with this show since the morality of it is a lot more in line with what goes on in real life than some shows like to depict.
8. Queer As Folk
This show is pretty much what it looks like and is designed to follow the lives of several homosexual men and women that do their best to just live their lives to the best of their ability while navigating through a world that is still fairly homophobic in many ways. The methods they use to get by aren't much different than anyone else but in regards to their sexuality it can be a bit difficult and the show reflects this.
7. The Big C
Being diagnosed with cancer does a lot of strange things to people when it comes to their mindset and how they tend to view what's left of the rest of their life. In this show the main character seems to come awake as she begins to actually live instead of just plodding along as usual, finding the time and the opportunity to do all the things she's wanted to do for so long but never seemed to have the courage for.
6. Ray Donovan
Ray Donovan is one of those bad guys that people love to root for since he has a job that paints him as a villain but at the same time he's still a family man and someone that tries to do the right thing despite his profession. When his father gets out of prison however all that becomes threatened as the old man is a huge liability that Ray can't afford to deal with. The only trouble is figuring out how to deal with his father and keep his family together.
5. Shameless
A lot of shows will depict people that are at least middle to upper class since people tend to like this kind of entertainment and will gladly dream of what it might be like to be rich and famous, or at least happy and successful. The Gallagher's are none of that. They're barely holding on by a thread most times as their family, which has long outgrown their home, is continually on the verge of collapse. Somehow though they pull together in an effort to survive.
4. Billions
Showtime definitely likes to go to extremes since they have shows that depict people that are down and out and fallen on hard times while on the other end they show people that have more money than anyone would know what to do with. This show is primarily focused on the battle between two men as one seeks to make most money he possibly can while being the best at what he does and the other is hell bent on taking him down.
3. Californication
This is a show that some writers might like since the main character is a man that's suffering from the dreaded malady that all writers know too well, writer's block. Upon moving out to California he starts making one bad decision after another as he tries to find meaning for his life, eventually finding the right path after many missteps that have him stumbling around the show for a while.
2. Dexter
This is what happens when someone gets a little too into their work. Dexter was a blood spatter analyst before he became an unknown vigilante that went after killers that somehow slipped through the cracks. And for this, people went nuts as they began to devour every episode as they came out. People are still clambering for Dexter to be brought back.
1. Homeland
The whole story hinges on the beginning premise of a US Marine sniper that was supposedly turned by the enemy after his capture, and the very real threat he could pose to the nation if he was left unchecked. From there the story continued to progress, and the people continued to watch.
You can still find a lot of episodes from each show on Netflix or iTunes.