Netflix has been churning out some of the most jaw-dropping, pulse-racing original content that has captivated audiences worldwide. From gripping dramas to laugh-out-loud comedies, Netflix originals have something for everyone. These shows have left viewers glued to their screens, eagerly anticipating each new episode. Even more, they've become integral to pop culture, sparking conversations and leaving lasting impressions.
The diverse range of content on Netflix ensures that there is something for everyone, catering to various tastes and preferences. The excitement doesn't end there! With a plethora of original content on offer, Netflix has cemented its position as a powerhouse in the film industry. From heartwarming coming-of-age stories to gripping sci-fi thrillers, there is no shortage of captivating narratives to lose yourself in. So grab your popcorn, settle into your comfiest spot on the couch, and get ready to embark on a thrilling journey through the best Netflix originals of all time!
1. Narcos
Narcos is undoubtedly one of the best Netflix originals of all time. The series takes viewers on a thrilling ride through the world of drug cartels, power struggles, and law enforcement efforts. Season 1 grippingly portrays the true story of the notorious drug kingpin, Pablo Escobar (Wagner Moura). Netflix has truly excelled in capturing the essence of this story. Moving forward, Narcos: Mexico stands as an intense drama chronicling the rise of the Guadalajara cartel during the 1980s Mexican drug war. The show delves into the complexities of the drug trade, featuring power struggles, corruption, and violence.
2. Arcane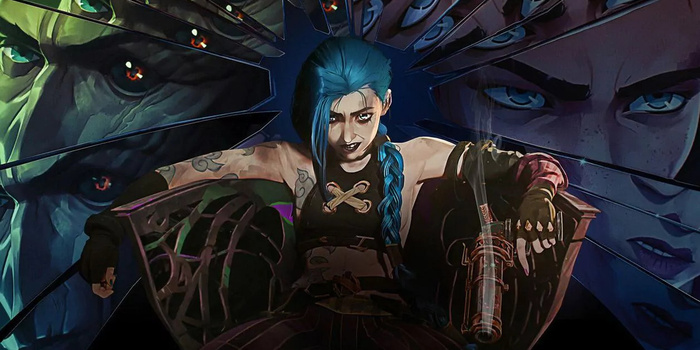 Arcane is not just a show; it's an experience that'll leave you on the edge of your seat. With intricate plotlines, compelling characters, and exceptional animation, this series has truly set the bar high for all future Netflix originals. The sibling dynamic between Jinx and Vi is at the heart of the show, giving viewers a narrative that is as rich and multifaceted as they are. Now, let's talk about the animation—it's not just good; it's mind-blowing! The attention to detail and fluidity of movement will transport you into the world of Arcane like never before. Even better, you don't need to be a gamer to appreciate this masterpiece.
3. Stranger Things
It's safe to say that this show has taken the world by storm, and for good reason. It's like a nostalgic trip down memory lane, but with a horrifying twist. The creators have managed to blend 80s pop culture, sci-fi, and horror into a cocktail that's as addictive as Eleven's love for Eggo waffles.
In a nutshell, the characters in Stranger Things are like a bag of Skittles – each one bursting with unique flavors. From the lovable Dustin to the enigmatic Eleven, it's impossible not to get attached. Let's not forget about the Upside Down — a place more twisted than a pretzel at an Oktoberfest celebration. Altogether, the Duffer Brothers have created a world that's both eerie and enthralling, making it impossible to look away, even when you want to cover your eyes.
4. House of Cards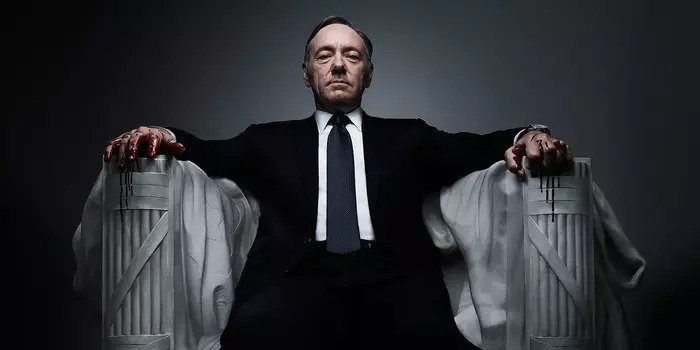 House of Cards is the kind of show that hooks you in with its Machiavellian characters and their unscrupulous power plays. With its sharp writing and intense plot twists, it's the ultimate guilty pleasure. At the end of the day, who doesn't love a good ol' power struggle? The show's portrayal of Washington D.C. is so ruthless and cunning that it makes you wonder if real-life politicians are taking notes.
Underwood's calculated moves and Claire's ice-cold demeanor make for a dynamic duo that everyone loves to hate. The show's ability to intertwine political intrigue with personal drama is masterful, leaving people constantly guessing who will come out on top in the high-stakes "game of thrones". Altogether, House of Cards is a must-watch for anyone who loves a good dose of political scandal and backstabbing.
5. Black Mirror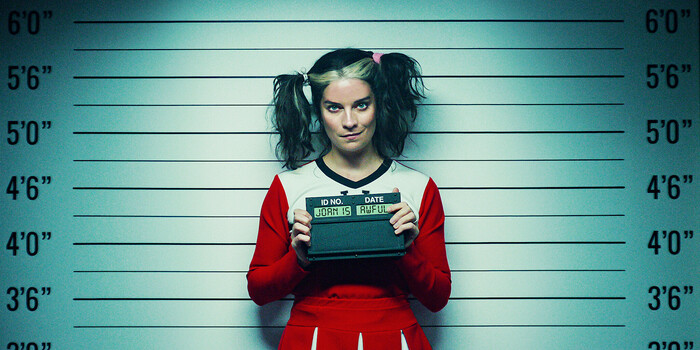 Here's a show that makes viewers question their sanity, existence, and Wi-Fi password. So, if you're looking for a series that takes you on a rollercoaster ride through a dystopian future that feels eerily close to home, then Black Mirror is your jam. Altogether, the show doesn't just hold up a mirror to society; it holds up an actual Black Mirror, reflecting our obsession with technology and the potential consequences. Each episode is like an intellectual obstacle course that leaves you pondering the meaning of life, the dangers of social media, and why you still haven't upgraded your smartphone. In a nutshell, it's an anthology of cautionary tales that makes viewers question their dependency on technology.
6. The Last Kingdom
On the hunt for the best Netflix originals out there? Look no further than The Last Kingdom. This show perfectly blends history, drama, and action into one addictive series. Set in 9th-century England, The Last Kingdom follows the story of Uhtred of Bebbanburg, a Saxon noble who's captured and raised by Vikings. If that premise doesn't hook you, nothing else will.
What makes The Last Kingdom stand out among the best Netflix originals is its compelling storytelling and well-developed characters. It's not just about flashy battle scenes and political intrigue (though it has plenty of those). It's also about the complex relationships and internal struggles of its characters. Two words: television gold.
7. Mindhunter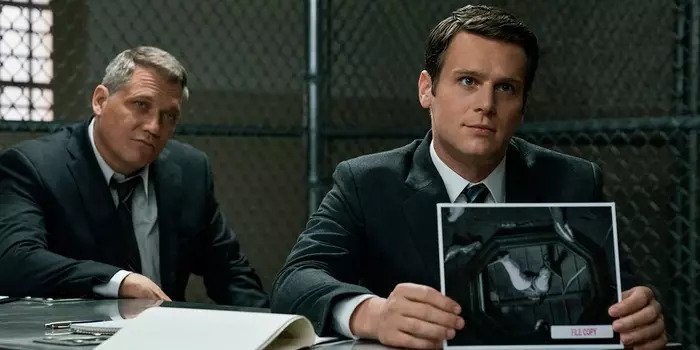 Based on the book by John Douglas and Mark Olshaker, Mindhunter has been praised for its cerebral nature and attention to detail. However, it's important to note that the series might not be for everyone. Its slow-paced nature might not appeal to anyone who's not particularly interested in the subject matter. But for anyone with a knack for the darker sides of the human mind, its historical context and exploration of human psychology make it a must-watch. The excitement surrounding Mindhunter was at an all-time high, and for good reason.
8. Heartstopper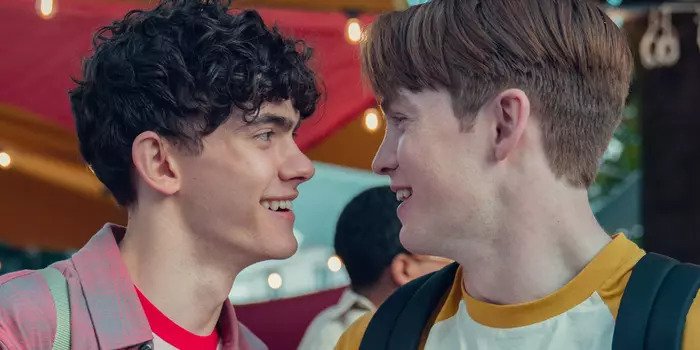 If you're looking for a heartwarming, wholesome, and downright adorable show to binge-watch, then look no further than Heartstopper. Created as a webcomic by Alice Oseman, this gem is not just another series in the sea of Netflix originals. It has become a beacon of comfort and representation for LGBTQIA+ teens everywhere. The show's success is not only due to its engaging storyline but also to the intricate details and hidden Easter eggs that make it an absolute delight for superfans. With its endearing characters and authentic storytelling it's no wonder that this show has garnered a dedicated fan base. The way it navigates themes of identity, acceptance, and relationships is both refreshing and relatable, earning it a well-deserved spot among the top-tier Netflix originals.
9. Ozark
"Ozark" is undoubtedly one of the best Netflix originals of all time. If you're on the lookout for a TV show that's darker than the underside of your couch, then Ozark is the jackpot. This gem is like Breaking Bad met Arrested Development at a family reunion, and things got intense. At the core, it isn't just a show, it's a rollercoaster ride through the criminal underbelly of the American heartland.
With enough shady deals to make even the most seasoned con artist raise an eyebrow, the narrative is gripping. Jason Bateman's Marty Byrde is like a modern-day MacGyver, trying to navigate his way through the murky waters of drug cartels and corrupt politicians while keeping his family intact. In a way, it's noble, but best believe that no one keeps their hands clean in this one.
Tell us what's wrong with this post? How could we improve it? :)
Let us improve this post!