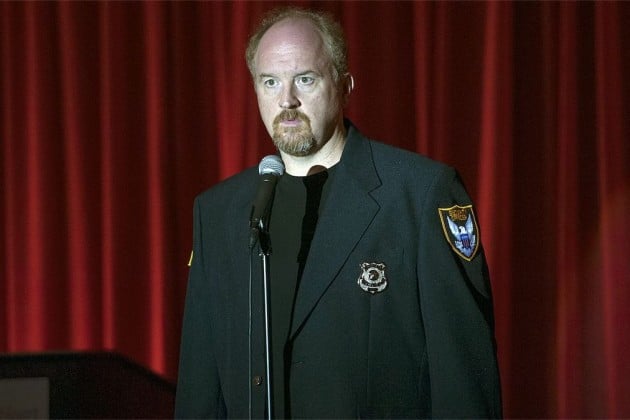 There aren't many productions on television like Louie, essentially a one-man show both behind and in front of the camera, a rare example of a "singular vision" being shown on television. As one of the most critically acclaimed comedians in the business today (running one of the most critically lauded shows on television), Louie C.K. has the ability to pull in just about anyone he wants for a bit role in one of his episodes, be it Susan Sarandon, Jerry Seinfeld, Yvonne Strahovski… the list goes on and on. What's most impressive, however, is how Louie utilizes these cameos, using recognizable faces as jumping-off points for important, often existential discussions. Here are five of Louie's best guest stars, and the ingenious ways they're used on the show to upset Louie's status quo (note: Pamela Adlon appears so frequently, we didn't count her as a "guest star"):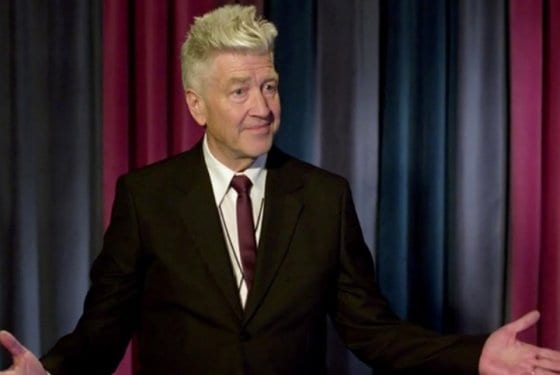 David Lynch – Jack Dall, "Late Show (Parts 2 & 3)"
When David Letterman's Late Show contracts enters heated negotiations, CBS reaches out to Louie to host the show in his absence, further driving down Letterman's price tag, and getting some much-desired attention for Louie in the process. Of course, Louie is in no way ready to handle this kind of gig, and employs Jack Dall to help improve his image, comedic timing, and ability to perform under the pressures of live television. Season three's signature trilogy might have cameos from Jay Leno, Chris Rock, Gary Marshall and Jerry Seinfeld, but it's Twin Peaks and Eraserhead director David Lynch who ultimately steals the show as Jack, the hilariously deadpan manager who wonders if Louie's ever had any experience "being funny".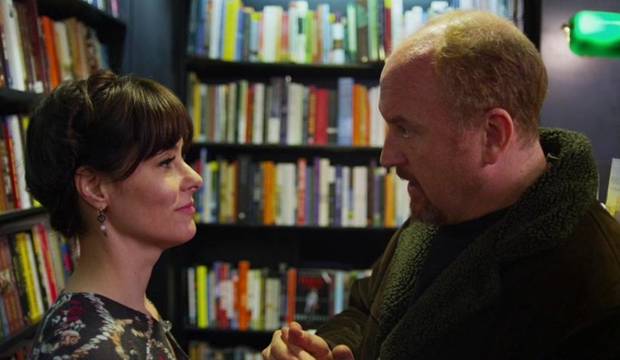 Parker Posey – Liz, four episodes in season three
Another integral part of Louie's nearly-flawless third season, Parker Posey's embodiment of the Manic Pixie Dream Girl leads Louie down a dark, existential road in the season finale, "New Year's Eve". Her first few appearances on the show were typical for most Louie female guest stars: Louie sucks at asking them out/taking them out, and ultimately can't embrace them because of his own shortcomings (or vice versa). Posey's Liz is a firecracker in the middle of a contemplative season, forcing Louie onto rooftops and into other uncomfortable places in his own world – and when she dies in the season finale, sets him off on a season-ending journey to China, her existence throughout the season the very catalyst for Louie's quirky interpretation of It's a Wonderful Life.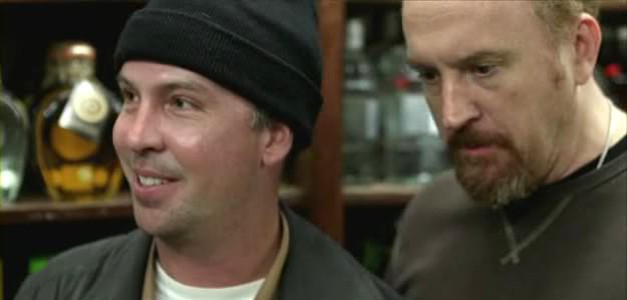 Doug Stanhope – Eddie, "Eddie"
Often, Louie is a show about failing, and the small things in life that pick us up and keep us from a sea of loneliness and depression – and there's really no better example of this idea than "Eddie", which sees a comedian friend of Louie's tell C.K. that he's driving upstate to do one more show before he kills himself. A failure in life and comedy, Eddie seeks out Louie as one last friend to hang out with before he dies, and Louie takes it upon himself to dissuade him from suicide. Ultimately, he can't, and Doug Stanhope's Eddie is last seen driving off into the distance after a wordless goodbye, one of the most poignant, contemplative moments in Louie's history.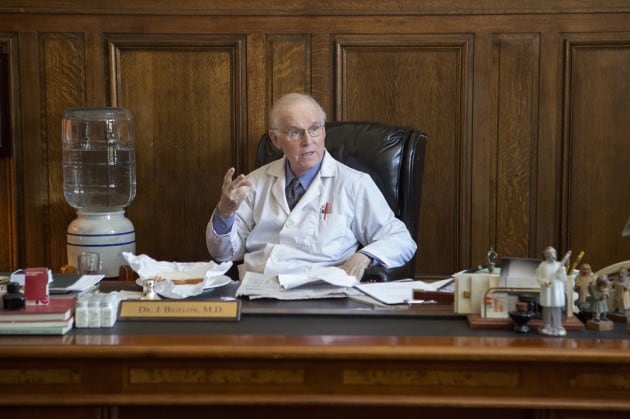 Charles Grodin – Dr. Bigelow, multiple episodes in season four
Dr. Bigelow – otherwise known as the doctor with the one-legged dog – might be my favorite minor character in the history of Louie, the philosophic lightning rod for Louie's markedly different fourth season. A man with a lot of lessons to teach about the meaning of life and the value of love, Dr. Bigelow's office is in Louie's apartment building, which leads to multiple run-ins throughout the season, each of them leading to long conversations, mostly consisting of Bigelow badgering Louie into understanding the simplistic lessons of life. In fact, Bigelow's speech to Louie about the value of heartbreak might be the most beautiful moment Louie's ever produced – that scene alone earns him a spot on this list, and that's not including their other hilarious exchanges throughout the season ("What's happier than a three-legged dog?").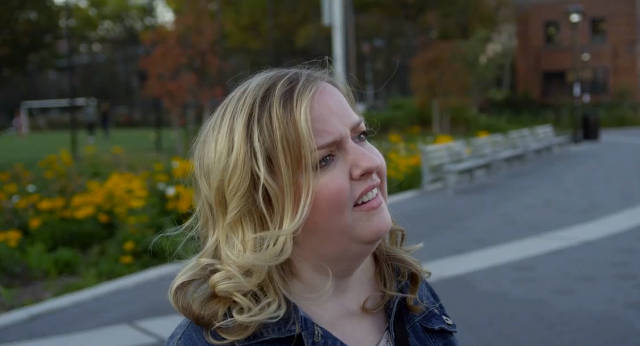 Sarah Baker – Vanessa, "So Did the Fat Lady"
Never one to shy away from a difficult discussion, Louie put himself (and the male gender, in general) under the microscope in "So Did the Fat Lady", when an overweight woman and Louie hit it off, but Louie's hesitant about actually dating her. It leads to the show's most controversial moment, a seven-minute speech that takes apart Louie and gives voice to a population of women often ridiculed or used as comedic props in other forms of visual media. It's an astonishingly jarring moment, a scene that challenges its audiences' worldview – and makes for an extremely powerful episode of Louie.
Honorable Mentions: Jeremy Renner ("Into the Woods"), Melissa Leo ("Telling Jokes/Set Up"), Joan Rivers ("Joan"), Dane Cook ("Tickets")
Photos via FX
Tell us what's wrong with this post? How could we improve it? :)
Let us improve this post!