Helen Hunt isn't quite the movie star she used to be but you can still see her all the time. In fact she's on the new show Shots Fired and has two films in post production right now. Most people don't realize that Hunt's been around since the 80s. If you go way back, Hunt was in that after school special playing a girl who's on PCP, goes crazy, and jumps through a window. Don't worry, that clip's down below.
Over the entire 53-year-old's portfolio of movies it isn't easy to single out a film where she looked better than the rest, but I'm going with What Women Want, the romantic comedy from 2000 starring she and Mel Gibson. Hunt plays a workaholic advertising exec who's got style, class, personality, and in my opinion looks absolutely stunning. It's really the whole package in his film and for some reason her hair looks better in this movie than any other in her career.
A distant second place which has everything to do with the "guy" in me is Pay it Forward. She looks like nothing you've ever seen her in. Her hair is platinum blond and she wears skimpy outfits the entire movie as she plays a single alcoholic mom living in Las Vegas.
Anyway, I'm going with What Women Want and that's my final answer.
Here's Hunt in Pay it Forward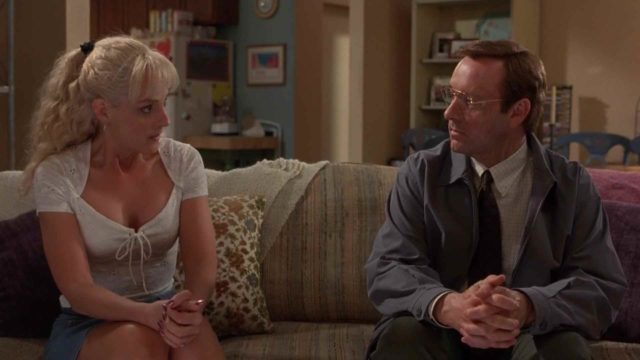 Here's Hunt in What Women Want
Here's Helen Hunt on Crank
Tell us what's wrong with this post? How could we improve it? :)
Let us improve this post!