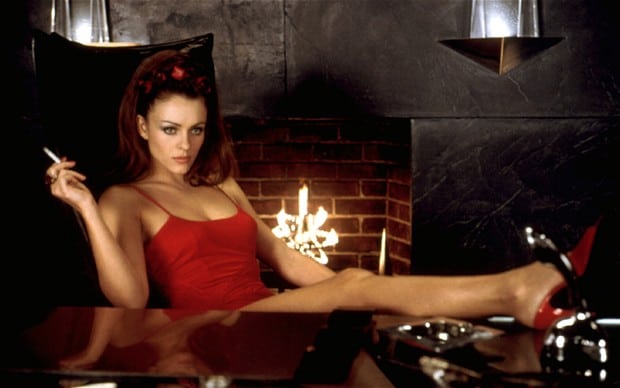 To this day I think people don't realize that Harold Ramis directed Bedazzled, that the movie was in fact a remake, and that Elizabeth Hurley is illegally gorgeous in this film. And I'd like to also point out that I happened to like this movie. I thought it was way better than the reviews it got and come on, it's Brendan Fraser. How could you not love this guy? But that's not why we're talking about Bedazzled. We're talking about Bedazzled because despite how beautiful a woman Elizabeth Hurley is in all her films, it's Bedazzled where she's at her best.
I'm pretty sure even Hurley would agree with this. There's only one movie where Elizabeth Hurley could hold a candle to Elizabeth Hurley in Bedazzled and that's EdTV or maybe Austin Powers, but those aren't even close. It's as if Hurley said before this film, "yeah, they all think I'm gorgeous now but they have absolutely no clue what they're in for." And we weren't. I wasn't. I thought Hurley was amazing prior to this movie and then boom, top 5 the second I saw this film.
If you haven't seen Bedazzled then watch it just for Elizabeth Hurley's greatness. It's worth it.