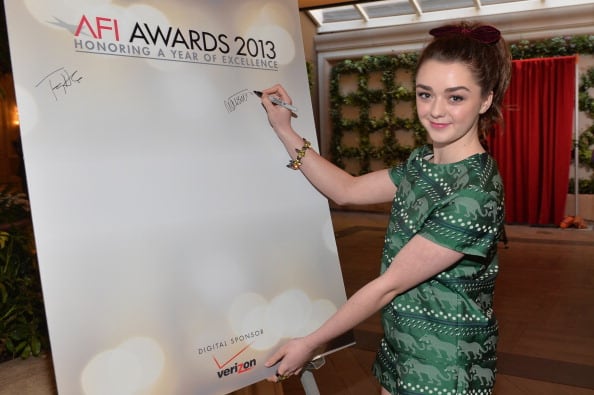 With the plethora of great TV shows on air today, it's mostly the adult leads, the Claire Danes, Bryan Cranstons, and John Hamms, that receive all the praise. However, thanks to this new golden age of television, we have also been lucky enough to be treated to some fantastic performances from child actors. Here are my picks for the best child actors on TV right now.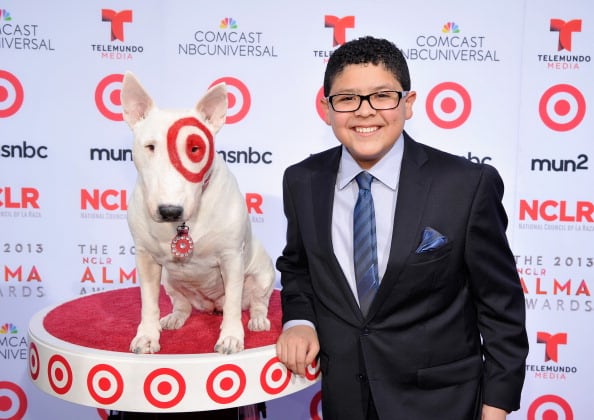 12. Rico Rodriguez – As Manny on Modern Family, Rodriguez has proven to be an extremely skilled child actor over the series' past four seasons, encapsulating the insecurity, intelligence, and maturity of Gloria's adorable teenage son.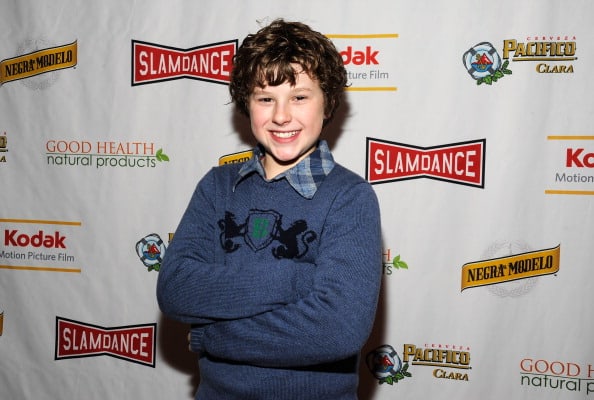 11. Nolan Gould – Another talented member of the extremely strong portion of the younger Modern Family cast is Nolan Gould, who plays Phil and Claire's son, Luke. Stealing a scene from Emmy winners like Ty Burrell and Julie Bowen is difficult to do, but the now 15-year-old Gould has been doing it all along, making Luke one of the more consistently goofy (and consistently funny) parts of Modern Family.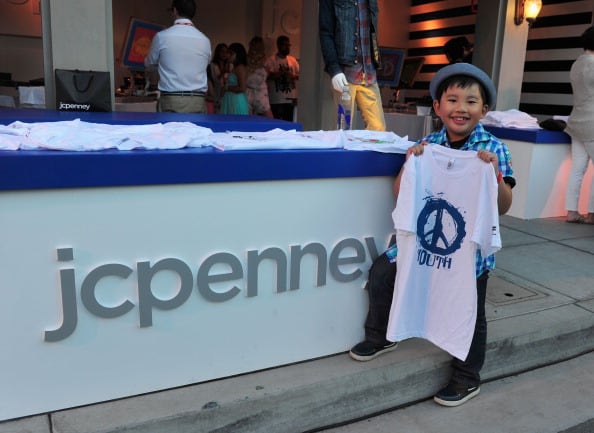 10. Albert Tsai – While Trophy Wife still struggles to maintain a large audience on Tuesday nights for ABC, one major thing the freshman series has going for it is the scene-stealing Tsai, who was my favorite part of the Trophy Wife pilot and who I have heard has only gotten better. While the Modern Family kids may be more experienced, Tsai is giving them a run for their money when it comes to who is ABC's funniest child actor.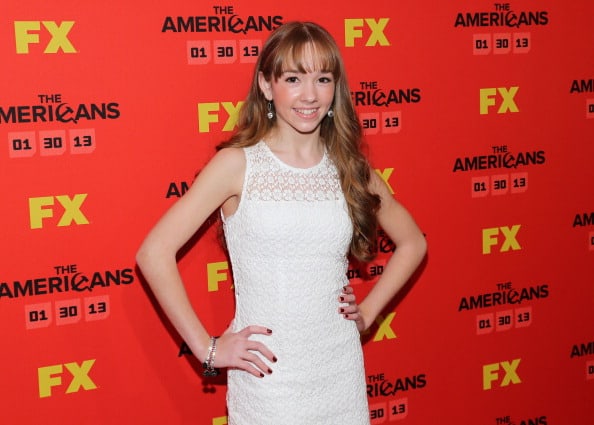 9. Holly Taylor – This little known actress's performance as the Jennings' daughter, Paige, may not have garnered much attention during the first season of The Americans, but as a typical 80's American teenager, who begins to suspect that her parents may be up to something a little questionable, Taylor did a fantastic job at ensuring that the focus of The Americans was split between the spy antics and the family drama. I can't wait to see what she has in store for us during season two of The Americans, where, judging by the promos, she should have an even more expanded role in the series.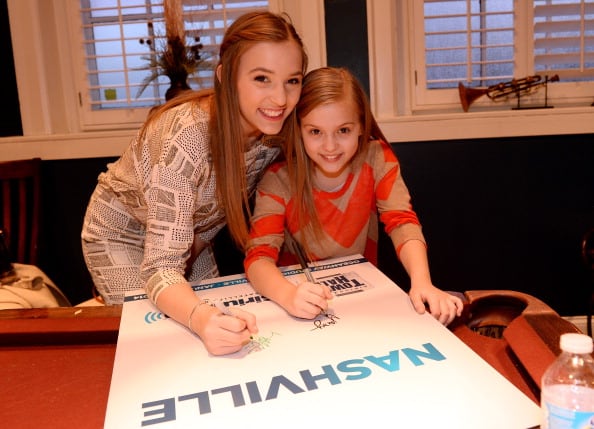 8. Lennon and Maisy Stella – These two real-life sisters, who play the daughters of Connie Britton's Rayna James on ABC's Nashville, received an upgrade to series regulars in season two, and the decision has been well worth it for not only the duo's musical performances but for their acting ability as well. Specifically, Lennon, the older of the sisters, has been doing a great job at portraying Maddie's continuing struggle to accept both Deacon and Teddy as fathers in her life, and her easy-going chemistry during scenes with Charles Esten has been incredibly charming to watch.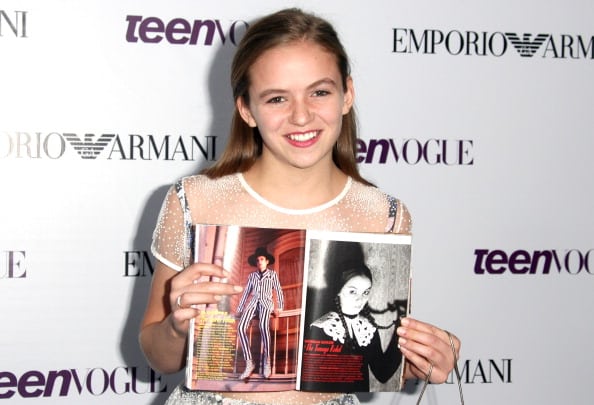 7. Morgan Saylor – While Dana Brody has been a point of contention for much of the Homeland fanbase, specifically during the show's most recent season where it felt like the writers had no idea what to do with Dana for most of her time on screen, no blame rests on the shoulders of the fantastic Morgan Saylor. The scenes that Saylor shared with Damian Lewis throughout Brody's time on Homeland were some of the most well-acted moments of the entire series, and while even I got tired of Dana during season three of Homeland, it never had anything to do with Saylor's performance. Need proof? Go watch the season one finale, or her final exchange with Damian Lewis near the end of season three of Homeland. There's no denying it: the girl's got talent.
6. Sophie Turner – Spoiler alert: Sophie Turner is one of three Game of Thrones actors on this list, and, in a way, she's the most impressive of them all. She has been able to turn the nearly insufferable Sansa of season one into a strong, sympathetic character that the audience can rally behind. If you had told me three years ago that I would be glued to the screen anytime Sansa showed up, I'd call you crazy. But now? Turner has me hooked.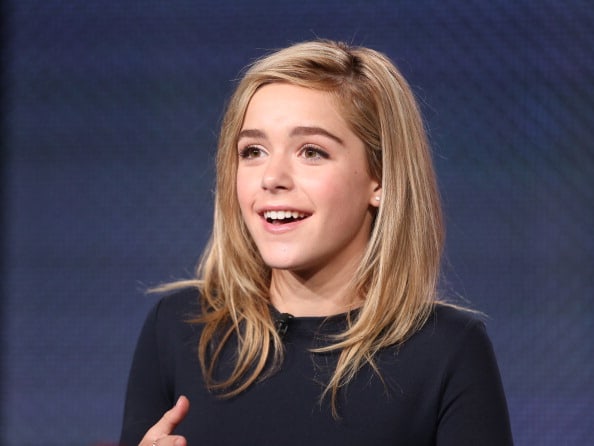 5. Kiernan Shipka – As Sally Draper on Mad Men, Kiernan Shipka has been an absolute revelation over the course of the past six seasons. She's handled every scene she has been given with poise and a sense of realism and dedication that numerous actors twice her age have never displayed. She perhaps had one of her most intense scenes ever this past season, as Sally finally discovers Don's nefarious ways after accidentally walking in on him in a compromising position, and for every moment during and after that scene, Shipka's performance was nothing short of stunning.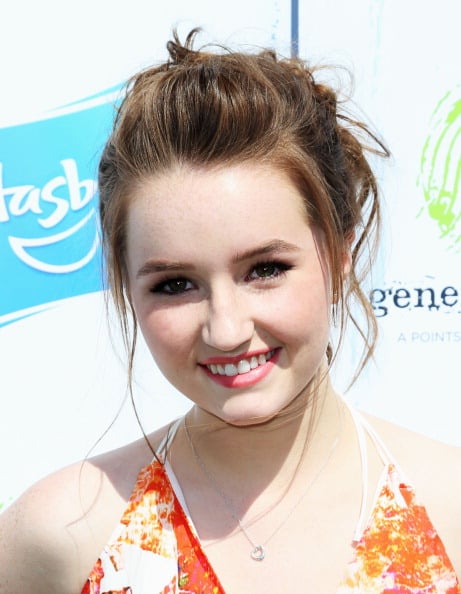 4. Kaitlyn Dever – Despite her starring role on ABC's sitcom, Last Man Standing, it's Dever's performance as Loretta in FX's Justified that has consistently impressed me since she first appeared three years ago during the show's second season. Since having a major role during the Mags Bennett arc, Loretta has only made minimal appearance over the course of the past three seasons, but every time Dever appears on the screen (specifically when she shares scenes with Timothy Olyphant), the 17-year-old actress is absolutely electric.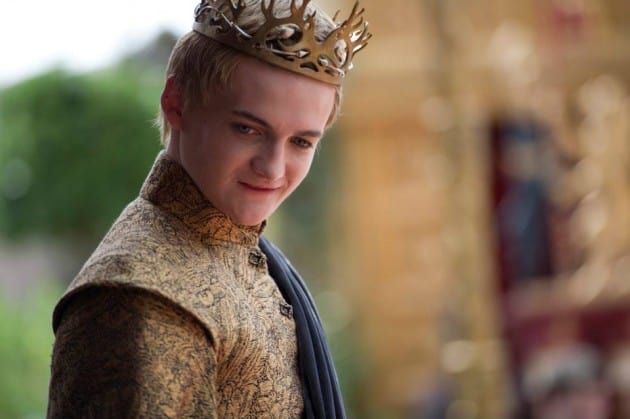 3. Jack Gleeson – Sometimes playing the "bad guy" on TV might not seem that hard, but when you're playing the most vile, cruel, and utterly despised character on television, it requires more than the typical acting chops. Thankfully, Jack Gleeson (who, at 21, I suppose I shouldn't really be calling a child actor anymore, but he was younger when Game of Thrones first premiered) has been more than up to the challenge the past three years on Game of Thrones, as the charming, charitable actor has channeled the most evil, despicable parts of himself to craft a villain for the ages in King Joffrey. There's not a single character on TV that is hated more than Joffrey, and that's all due to Gleeson's effortless and incredibly impressive performance.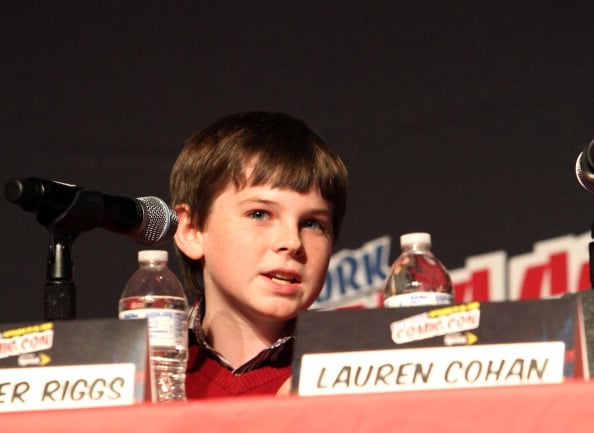 2. Chandler Riggs – When The Walking Dead first premiered, I thought the young child actor playing Carl was suitably fine for a show where the majority of the focus would be placed on the adult leads and their fight to survive against a zombie plague. Oh, how wrong I was. During the past three and a half seasons of The Walking Dead, Chandler Riggs has turned in not just a spectacular performance for a young actor but one of the better performances on the series itself. As Carl has had to deal with the loss of his mother, Lori (who he was forced to shoot before she became a zombie) and the instability of his father, Rick, Riggs has been given a chance to shine in nearly every episode, and he always rises to the occasion. I'm very excited to see where Riggs and the writers take Carl when the series returns to TV this Sunday.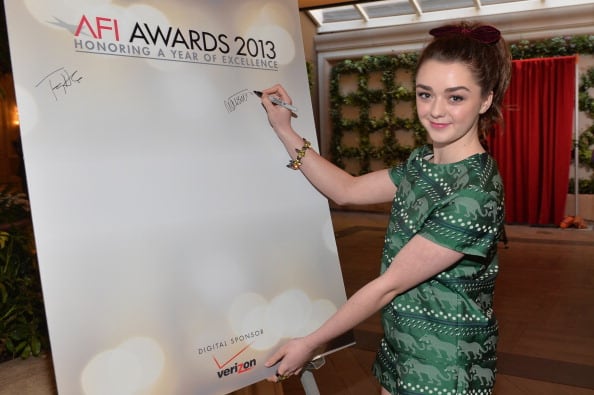 1. Maisie Williams – I'll put this quite simply: Maisie Williams is not only the best "child actor" on television right now, but she is turning in what is probably my favorite performance out of any cast member on Game of Thrones (sorry, Peter Dinklage). As Arya has been forced to continuously suffer, Williams never fails to portray the sharp, deep pain within the character's eyes, while also displaying Arya's heroic dedication to avenging her family and the horrible wrongs that have been done to them. For my money, Williams deserved to be nominated for Outstanding Supporting Actress in a Drama Series at the Emmys this past year (even though she didn't submit for it), and she is the main reason why I am anxiously counting down the days until Game of Thrones returns to HBO. April 6th, please get here fast.