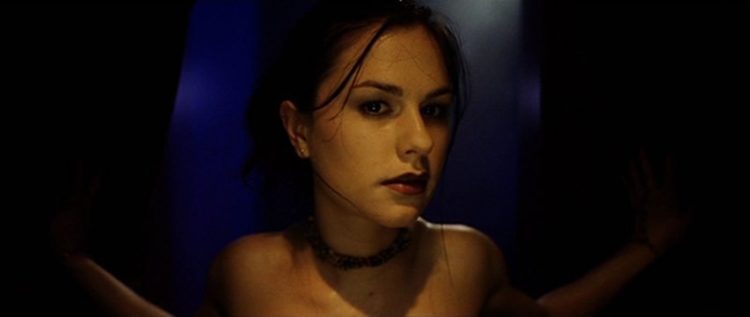 In a big way Anna Paquin seems like one of the many actors that gets utilized great in one way but somehow comes up short in others. Her ability on screen is fantastic since she does step into a role and makes it her own just as much as anyone else. But what's really great about her is that she's maintained that very young and innocent look throughout most of her roles no matter that her characters aren't always meant to appear that innocent. She brings the kind of life to those characters she plays that makes them worth mentioning and worth watching since they're fun, engaging, and in a big way worth the effort. Anna has been keeping fairly busy throughout the years but it seems as though TV was where she grew comfortable for a while since her movie career was put on hold from 2015 to 2018. Thankfully she's still around and doing her thing.
Here are five of her best movies.
5. She's All That
Back in the day when Freddie Prinze Jr. and Paul Walker and several others were just reaching the height of their popularity Anna was something of an extra character that was great to see but didn't exactly gain the same kind of notice. As the sister of the most popular guy in school in this movie though she was far wiser than her years would suggest since she was able to tell her older brother a thing or two about women and even helped Laney, one of the most fashion-hopeless people alive, to find the same kind of beauty on the outside that she obviously had on the inside. In all honesty she was the one that helped Laney become who she needed to be.
4. Darkness
Sometime there is no getting away. When a family unknowingly moves into a home in Spain that was designed with a specific occult purpose they begin to experience continual phenomena that seem irritating and frightening but not altogether dangerous. It's only when Regina learns of the house's history that she comes to realize that her father was one of the seven children that was meant to be sacrificed to complete the ritual that was began four decades earlier. Unfortunately when her father does end up dying the ritual is finally complete, and the darkness within the house is finally free to do as it wants.
3. The Irishman
While this movie isn't quite out yet it already looks like it might be interesting since it details the life of Frank "The Irishman" Sheeran, a known associate of the mafia and in some cases the man who is said to have killed Jimmy Hoffa. While that claim is still being disputed to this day there were few people that were ever as close to Hoffa as Sheeran was, as he served as Hoffa's bodyguard for quite a while and his confidante. The facts are still out it would seem as a lot of people have done a great deal of guesswork when it comes to the death of Jimmy Hoffa, but ironically the man that confessed was the person that people believed the least.
2. Trick R' Treat
Anna plays a rather innocent-looking woman in this horrorfest and quite honestly she seems to stand out as the victim that's about to be horribly maimed and killed by a masked nightstalker, but the shocking twist that comes along is something else entirely that will blow your socks off and probably get you laughing in a very dark way. This whole movie is like that for the most part since what you know and what you think about horror movies is kind of put on its ear throughout this one as the common link between all of the stories that take place is something that has a name, but is still considered to be something you don't dare discount on Halloween.
A lot of people couldn't really believe their luck when they saw this finally come out in theaters since for the longest time shows and movies about the famed X-Men had been teased or attempted and nothing had ever really come of it. But taking them from the comics to the big screen was a huge endeavor that kind of paid off and kind of didn't since we didn't exactly get the same group that started the whole thing, we got the group that people liked and were fans of since any die hard fan of the X-Men could tell you that Beast, Cyclops, Iceman, Jean Grey, and Angel started the group along with Professor X, while Wolverine came as part of the second team and Rogue didn't come along until much later. But this was how the X-Men started on the big screen at least, and this is what we got used to.
Anna is still a very skilled actress that deserves her praise.