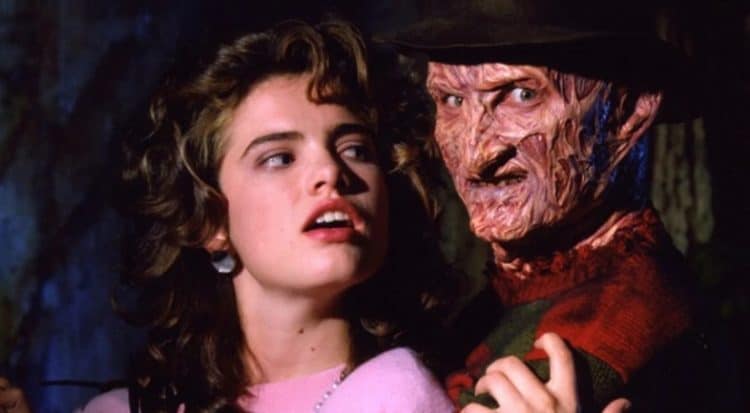 Shudder has already become famous enough for the horror content it's been putting out and the fact that it's one of the most well-rounded horror channels around. But now it's going to be featuring a docuseries detailing some of the most iconic horror monsters and icons that people can remember over the years that will show how and why said characters came to be. This kind of has the feeling of something that's been done a couple of times over the years, but perhaps never in a docuseries so it could be interesting, to be honest. Horror icons such as Freddy Krueger, Chucky, the Candyman, and a few more will be put on display to show just how they were devised and how their designs were thought up and even changed over the years, which is bound to be intriguing since very few horror icons have stayed exactly the same from the time of their first appearance to now, and some of them haven't been seen in a while to be honest so it's easy to think that someone, somewhere, might be thinking up a way to bring them back to the mainstream.
Learning more about the inspiration that brought each horror icon to life is bound to be kind of fun since the stories behind these characters are bound to be interesting and while many fans likely already know the idea behind them and what they're all about on-screen, the truth is that some of the best horror icons have been created for reasons that people might not know yet. It's not always about a horrific nightmare or terror that a person can't stop thinking about that brings someone like Freddy Krueger to life, though that particular story is kind of disturbing. People have actually taken to the internet trying to find out if some of these characters were born from actual legends since many horror figures these days have become online pranks that a lot of people tried to pass off as real legends.
The old myths and legends, such as vampires and werewolves and mummies, have been done and redone countless times, but the horror icons that have been around for decades now are those that people want to know more about for the simple reason that they grew up with them. Plenty of people simply love horror for what it is and how it makes them feel, but some genuinely love one or more of the icons that have made it such a great genre for so long. Some horror doesn't need the chills and gory thrills that several icons have put into each movie, but there are those that make the gore and the horror that goes with it a little more meaningful since the movies end up taking on a greater depth thanks to the characters that were developed so long ago. Hellraiser is a great example since the mythology behind this horror franchise is actually rather deep when one really thinks about it. Even Child's Play is deeper than a lot of people might realize. But a docuseries to explain how each franchise came to be sounds like a good idea as it might give the fans a better understanding of how their favorite icon came to walk and talk on the big screen.
Shudder has done a great job of keeping people on their toes thus far since it started up, and it's bound to impress even more people with this series when all is said and done since this type of look at some of the most popular characters in horror is bound to be appreciated as a lot of people might know a lot about these icons, but there's bound to be something that many people didn't know. Learning that there's more to a character that you've idolized for so long is a little bit jarring, but those that are always ready to learn more will no doubt jump at the chance to watch in order to be fully aware of what really went into the creative process and how many different versions might have been presented before the characters received the looks that people would come to know them by.
Horror movies touch a lot of people in a way that's hard to fully describe but is easy to see when people get so hyped up about one scary movie after another. It's something that not a lot of people fully understand unless they're into horror as well, but the chance to look behind the scenes and figure out how certain cinema legends came to be sounds like a great idea, and something that should be an easy decision to make for those that love horror and every aspect of it. One thing that can be said about Shudder is that it definitely knows how to cater to its fans.the Candyman
Tell us what's wrong with this post? How could we improve it? :)
Let us improve this post!