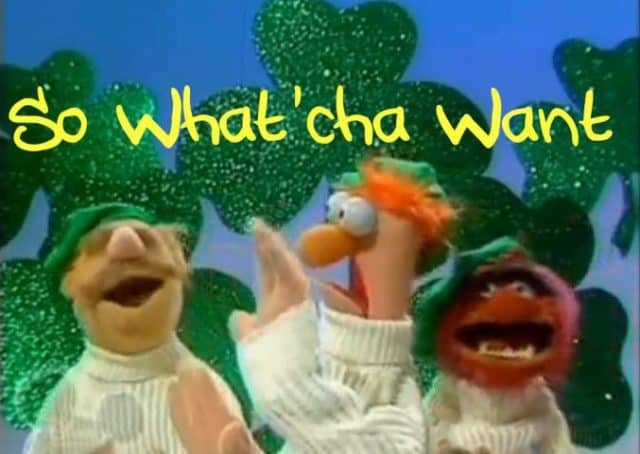 To be honest I'm still having a very hard time getting over the fact that Bill Paxton died today. I didn't know the man but I just kind of felt like I did, you know? He was one of those actors that's been with us for such a long time and it's like he was right there with you in every movie he appeared in. The second I finished writing about his death I decided to go on Facebook to get my mind off of it. What did I find?
I found this mashup video of The Beastie Boys hit single "So What'cha Want" being mashed up with none other than the Muppets. It made me smile. It made me laugh. It even made me tear up a little because the Beastie Boys will never be the full Beastie Boys again.
I don't really know what else to say other than this mashup is excellent.