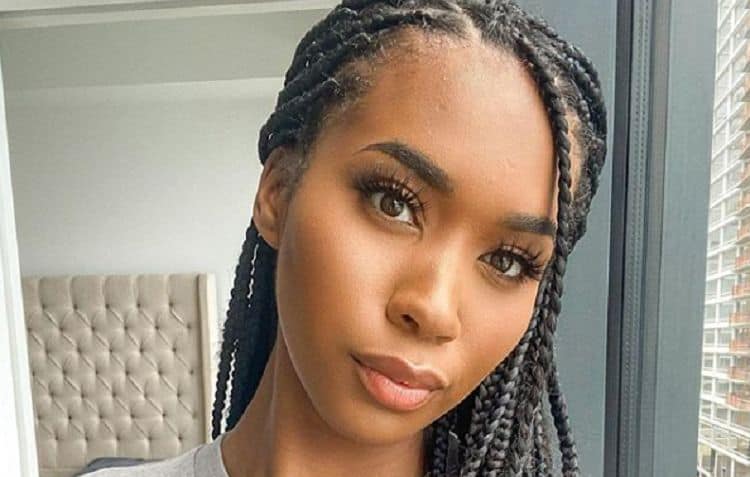 If you aren't aware of Bayleigh Dayton, you clearly aren't a fan of reality television. You first met her on "Big Brother," when she came onto the show ready to win. She met the love of her life on the show, too, and now she's ready to get married and spend her time making a family and a home. She's a young woman who has accomplished a lot in her young life, and she's not looking to stop anytime in the near future. That said, we're ready to get to know her a bit better.
1. She's a Reality Star Professional
She's a woman who knows her way around reality television because she's done it a few times. She's been on "The Challenge," as well as "Big Brother," and she's coming at anyone who is daring to get in her way. She likes to show off her love of reality television, and we are always excited when she signs on for another show.
2. She's Competitive
It should not come as that big of a surprise to anyone that she is competitive. She's got so many things going on for her, but she's also someone who is showing us that she's got what it takes. She signs on for shows that require her to think, to plan, to communicate only what she wants people to know, and to win. She's here to win it, and she makes no secret of that.
3. She's Engaged
She's engaged to Swaggy C. They met when they were both on Big Brother, and they decided to give things a chance in the romance department. He did not make it too far, though. They thought they might be a power couple, but it didn't work out so much for them.
4. She Suffered a Miscarriage
After she got engaged, there was some news that she might be expecting a baby. There were some who said she was only engaged because she was pregnant, and there were others who said that they were engaged long before they were expecting. We don't know the truth, and we don't care either way. This is a couple who was going to welcome a baby, but she suffered a miscarriage and lost her baby. We don't care about anything other than their emotional well-being and sending them our sympathy following a devastating loss.
5. She's Actually Married
She may have called herself an engaged woman to her friends and family, but she's not engaged. She just didn't tell anyone she got married. They decided that they would tie the knot, that they would do it on their own terms, and that they would not tell anyone about it and throw a big wedding and party, instead. They only came out and announced it when someone found their marriage record online and made it public.
6. They Got Married When they Did for A Special Reason
The reason that they decided to get married on the DL was because it was Swaggy G's birthday, and he didn't want to celebrate another one with bad memories. He made a comment about how he'd spent some of his previous birthdays with other girlfriends, and he wanted to have better memories in his life than those, so they got married on his birthday.
7. They Kept it A Secret Save for Their Parents
The only people who knew that they got married were their parents. They did tell them the secret, and we are glad that they did. That's a hard thing for parents to accept as it is, but imagine finding out from someone other than their kids that they'd gotten married without telling. That's enough to crush a parent.
8. She's From Georgia
One thing that we can say about this young woman is that she knows the rules of southern charm. It is virtually impossible not to when you are born and raised in the south. She is a Georgia girl from Atlanta, and it shows in her behavior and some of the things that she has to say.
9. She has a Cool Job
Before she was a reality television star, she was a flight attendant. She worked in the friendly skies showing people the way it should be. She's said that there is one thing about the job that never fails, and it's that she is constantly hit on by some random man on a flight each and every day. She also tells us what her job is one that has risks. She was once working a flight on which the engine blew. Thankfully, she was all right and so was everyone else on board.
10. She's Made History
Did you know that this gorgeous woman is the first-ever black Miss Missouri? Well, she is. She was a beauty queen who spent some time working hard to make a difference in the world, and she did just that. She was entered into the pageant several times, winning different titles each time, until she finally took home the crown at the age of 23 in 2017. She was part of the top 16 in 2013. She was Miss Congeniality in 2016.
Tell us what's wrong with this post? How could we improve it? :)
Let us improve this post!