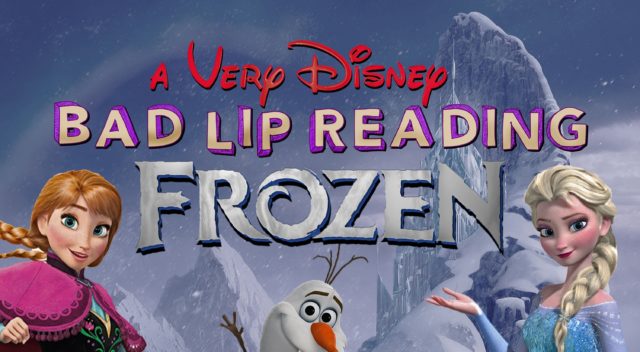 Bad Lip Reading is a YouTube channel that lives up to its name by releasing videos of a wide range of footage that have been dubbed over with humorous vocal work that nonetheless match the lip movements, thus explaining the names. There can be no doubt about the success of the YouTube channel, seeing as how it has more than six million subscribers as well as hundreds of millions of views accumulated over the course of its existence.
Here are 5 things that you may or may not have known about Bad Lip Reading:
The Producer Has Remained Anonymous
So far, the person behind Bad Lip Reading has not revealed their name to the public. However, those who are curious should know that there is still some information that is available to those who are interested. For example, they are a music and video producer from the state of Texas, which would explain why they have the skills needed to make their videos.
The Producer Could Not Master Lip Reading
Speaking of which, the person behind Bad Lip Reading has been interviewed by Rolling Stone on a previous occasion. In the interview, he revealed that his first encounter with the practice of lip reading happened because his mother lost her sense of hearing, with the result that she learned it so that she could continue to know what other people were saying so long as she could see them. Amusingly, while his mother learned lip reading with relative ease, the producer revealed that he was terrible at it, so much so that he was unable to learn even though he had put in some serious effort.
First Video Was "Gang Fight"
The first video posted by Bad Lip Reading was a video called "Gang Fight." Said video was based on that of "Friday," which was a Rebecca Black song that came out in 2011. For those who don't remember the name, "Friday" was not well-received by most people. In fact, people hated it so much that the video received millions and millions of views, which resulted in it becoming one of the most disliked videos on YouTube with remarkable speed. At the time, "Gang Fight" was one of a number of parodies that were made for the video.
Breakout Hit of the 2012 US Presidential Election
Rolling Stone called Bad Lip Reading a "breakout hit" because of the videos produced during the 2012 US presidential election. That was the first time that Bad Lip Reading had branched out from singers, but it was far from the last time. Regardless, the first video featuring Rick Perry was so popular that it was seen throughout the United States on a wide range of platforms, thus prompting further videos featuring Barack Obama as well as a number of the Republican candidates besides Rick Perry.
Has Been on Disney
Bad Lip Reading's videos have been well-received by a surprising number of the people spoofed by them. For example, Jennifer Lawrence is known to have loved the video for The Hunger Games, so much so that she shared it with one of her co-stars Elizabeth Banks. Likewise, Michael Bublé is known to have praised "Russian Unicorn," which was based on his "Haven't Met You Yet." However, the most positive reception of Bad Lip Reading might have come from Disney, seeing as how it broadcast the Bad Lip Reading of High School Musical as a special on Disney XD in 2016.