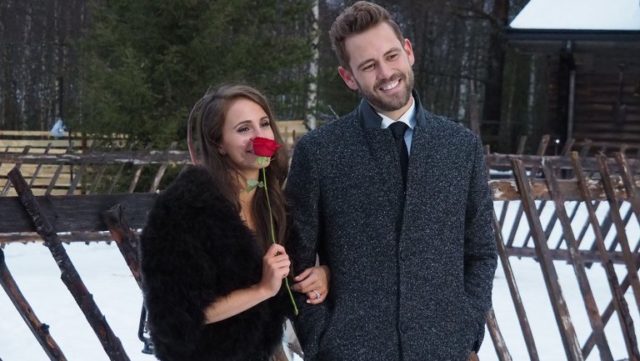 Apparently unscripted format shows are "struggling" right now so ABC has decided to take two formulas that have worked extremely well and modify them a little bit. Taking inspiration from The Bachelor and Dancing with the Stars, THR reports that the spinoffs The Bachelor Winter Games and Dancing with the Stars Junior are in development. I think at this point in the reality TV vertical I fee like my head is about to explode. I just don't think I can handle this anymore. It's too much.
Here's Bachelor Winter Games
Set to bow in February, The Bachelor Winter Games will air opposite NBC's Winter Olympics coverage. The series will see participants from previous seasons of The Bachelor and The Bachelorette, from archrivals to villains, "take competitive dating to a chilling new level." Here's how ABC describes the dating competition series: It "will reunite the all-stars at a luxurious winter resort, where they will go head-to-head in winter-themed athletic challenges, including the toughest sport of all: love."
Here's Dancing with the Stars Junior
The series will pair celebrity kids and kids of celebrities with professional junior ballroom dancers to perform choreographed routines. They will be judged by a panel of renowned ballroom experts, who will be announced later. The series, produced by BBC Worldwide Productions, will launch in the spring.
I just don't think I have the strength anymore.