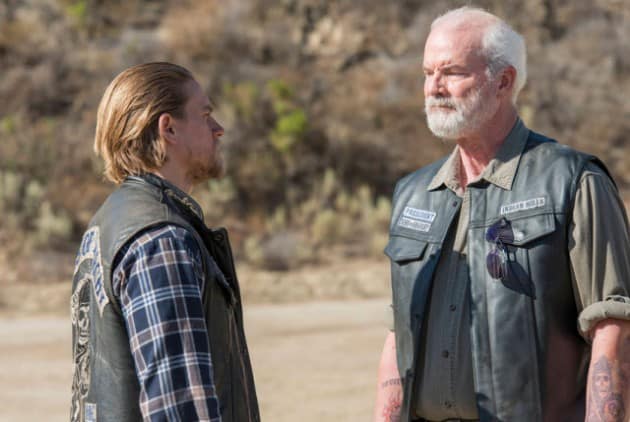 Last week on Sons of Anarchy, the show dipped into complete and utter coincidence and bad luck yet again to move the plot forward. It's been an increasingly annoying trend on the show recently, and just doesn't seem to want to go away. In this case (spoilers) the only significant event of the sprawling 57 minute episode was that Jax kills Jury White, the SOA president of Indian Hills after he believes he sold them out to the Chinese. Jury was mad at Jax and the club for killing a hired hand in order to trick the Chinese that someone else took their heroin, and lo and behold, that hired hand just so happened to be Jury's long-lost son "who he was just starting to get to know." Jax kills Jury in the desert, even though he claims that it wasn't even him who turned the Chinese onto them, and now Jax finds himself in possibly his worst situation yet, with the Indian Hills VP surely about to go to the rest of the club to tell them that Jax just executed a President. Nobody even explained the situation to him! And they're just going to let him go? Gah.
Elsewhere in the episode, there's a line of dialog inserted that serves to remind us of why this is all happening in the first place. "For Tara" Jax says as he justifies his war against his former allies, the Chinese, which has upset another former ally, August Marks. And as we know, Tara was actually killed by Gemma after a misunderstanding that she was going to sell out the club, even though Jax was already planning to take the fall. No one bothered to call Gemma, so she murders Tara in a blind rage, leading to this entire war based on an utter lie that's populated this season. The show's reliance on bad luck, accidents and coincidence to move the plot forward breaks every cardinal sin of good storytelling. Using it on occasion is one thing, as that's how life works, but now Sons of Anarchy lives and breathes this kind of thing, and it's really hurting the show in its final season. To try and explain just how bad this is, this is how Kurt Sutter would have written the final season of other shows.
Breaking Bad
Walter White accidentally hits a dog with his Dodge Charger. The dog belongs to none other than THE BADDEST NEO-NAZI IN ALL THE LAND, and he spends the final season trying to exact revenge on Walt for the life of his poor dog. But the twist is that there was a misunderstanding, and IT WASN'T EVEN HIS DOG!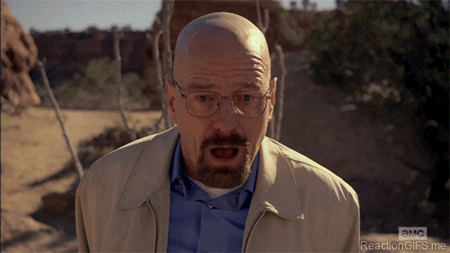 The Sopranos
A freak lightning storm kills every member of the Sopranos family except Tony, and his grief causes him to lose his grip of power over his organization.
The Wire
Omar gets word that a drug dealer named John White has a safehouse full of money in the suburbs. The only problem is that Omar can't read his friend's handwriting, so he kills JANE White instead, a district judge, and brings a whole heap of trouble down on his head.
Battlestar Galactica
The Cylon testing machine is malfunctioning, and says that Lee Adama is secretly a robot even though he isn't. President Roslyn has him executed, and William Adama declares war on her, leading to the bloody end of the human race.
Alright, do you get my point? A certain level of coincidence is one thing, but Sons of Anarchy is overdosing on it, and using it as the mortar for the entire final season. And they just keep adding more and more misunderstandings and accidents to the pile, having Jax dig himself a deeper and deeper hole. Executing a club president on the suspicion of being a traitor would be bad enough as is, but the bad luck that got them into that situation is the worst part. Maybe the idea is to just show that Jax is a cruel idiot, but that seems like a weird turn for the character, and it's not being handled in a "Walter White is now a monster" kind of way where it works from a story perspective. Everything he's doing is just…wrong.
Am I being too harsh, or is SOA really off the rails?
[Photos via FX, AMC]