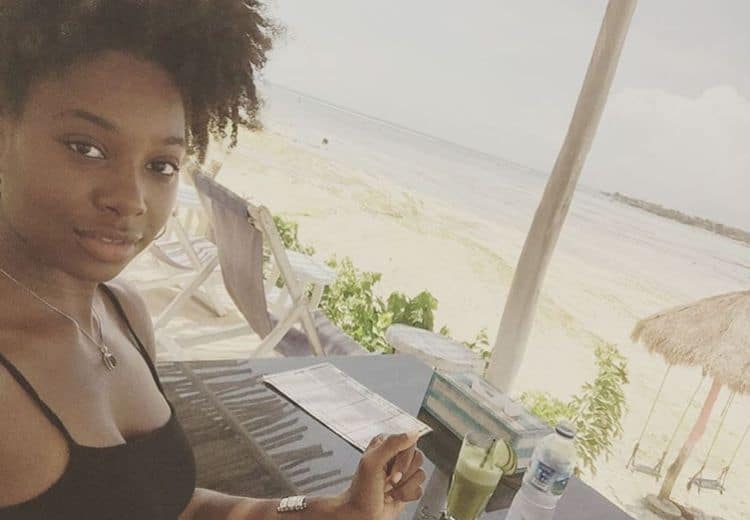 If you don't watch "This Is Us," you might not be super familiar with Ashli Haynes, but you should be. She's so talented, and she makes everyone want to see more of her. She's not a new actress, but she is one who is seemingly getting bigger and better by the day in terms of her work and the things she's doing to make a name for herself. She's been in the game for a while, but this role on this show is the one that seems to be pushing her over the edge. We don't know much about her, but we'd like to rectify that. She's gorgeous, talented, and clearly good at making people fall in love with her characters, so we think she's probably someone we'd enjoy getting to know more about.
1. She's On A BET Show
She's part of the cast of Twenties on BET, and she is proud of it. Her groundbreaking show is a good one, and it's being recognized often these days, which is something she's happy about. She took the role knowing it might be one that either does really well or doesn't do so well at all, and she managed to — along with the rest of the cast — make it shine.
2. She's A Fan of Traveling
If you take a look at her Instagram feed, she's a woman who likes to see the world. She likes to travel, she likes to enjoy her current situation no matter where she is or what she is doing, and she seems to have a particular affinity for the beach. Of course, the sun, the sand, and the waves are always good for the soul, so we get her love of being there.
3. She's Grateful
Not just for the fact that she's reached a level of fame and success that many people only dream of reaching, either. She's someone who makes it clear on her social media feed that she is grateful for all the things. The food she eats. The sunshine on her face, the life she lives, the people she loves. We love her attitude of gratitude, and we do wish more people would try on one of their own.
4. She's Doing Well
We don't know how accurate this is, but we can say that there are some reports that Ashli Haynes has a net worth of more than $1.1 million. This might not sound like much for someone who lives and works in Hollywood, but keep in mind that she is only just getting started on her career, her life, and her dreams. That's a big net worth for anyone who gets to do what they love doing in life.
5. She's Private
She shares a lot of photos on her social media pages, but she is very quiet about naming the people in her photos, and she's never one to talk about her family and her friends. We know very little about her as a result. We would not be surprised, however, if that's just how she likes it. She probably enjoys the fact that she can keep her family to herself, and she doesn't have to talk about them. She seems to understand that while she did sign up to have her life put on the public platform, they did not.
6. Her Social Media Following is Not Big
She might be a famous actress, but her social media following is not that large. We like that about her. She has just under 1200 Instagram followers, and she doesn't even have 100 people following her on Twitter. That's something that is astonishing to us considering how much work she's done and how much people enjoy her.
7. She Prioritizes Her Health
A deep dig into her social media account shows us that while she's not ashamed of having a few cheat days and really enjoying herself when she's traveling and having a good time, she's a big fan of staying healthy. She seems to get that a healthy lifestyle is the best one, and she makes it her priority to eat well healthy, and to take care of herself regularly. Cheat days are great, but overall good health is so much sweeter.
8. She Supports her Friends
She is someone who has close friends, and she keeps those friendships private. However, she is always one who is happy go to out and support them in anything that they're doing. She posted a photo of herself and a friend on a road trip to San Diego to see a friend perform in something important to him back in August of 2019, and she did it with a smile on her face.
9. She's Had Some Health Struggles
Back in the summer of 2018, she underwent her first every surgery. It was a laparoscopic myomectomy. Her doctor removed benign tumors from her uterus. She had fibroids that were bothering her. They caused her to live a life she didn't fully enjoy or love, and she was tired of that. She spent almost seven years dealing with those privately in her life, but she was done with it. She ultimately decided that it was time to take the bull by the horns and get it handled in her doctor's office, and she advocates for young men and women to get the help they need right away. Don't wait. Don't put it off. Get the help you need right now. She finally got it, and she is so thankful she did.
10. She's Close to Her Mom
She might not say much about her family, but an Instagram post from Mother's Day 2018 shows that she loves her mother and she is close to her. She thanked her for her unwavering support and her love and her wisdom, and even joked that sometimes her mom shares her wisdom with her when she doesn't really want to heart it, and shared how much she loves her mother. That's beautiful, and we love that.
Tell us what's wrong with this post? How could we improve it? :)
Let us improve this post!