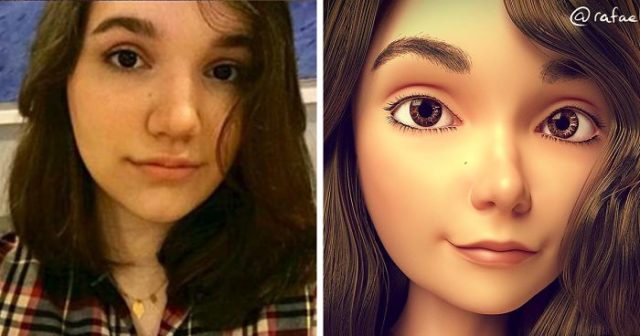 Trends are everywhere these days and they seem to pop up on a daily basis. While turning people into 3D Pixar-like characters might not yet be a trend it seems like it could lean that way very quickly. In some cases it's an amusing look at how someone could be transformed into a cartoon that might be worthy of their own show, but after that initial rush it's kind of just another thing to be amazed by. That might sound very cynical but in the digital age things are coming and going as fast as the ideas seem to get thought up. What used to be something to be amazed by for days and weeks on end is swiftly becoming something to look at, express interest, and then turn away from with a mild shrug.
That seems to be the logical reaction to technology however, since so often what seems really impressive is outdone only a short time later by something just as great. But giving credit where it's due, this is pretty cool. It's interesting to see what you might look like a cartoon character. Personally I kind of shudder to think what my image might be like. I might end up looking like the fat comic book guy on the Simpsons. Yeesh.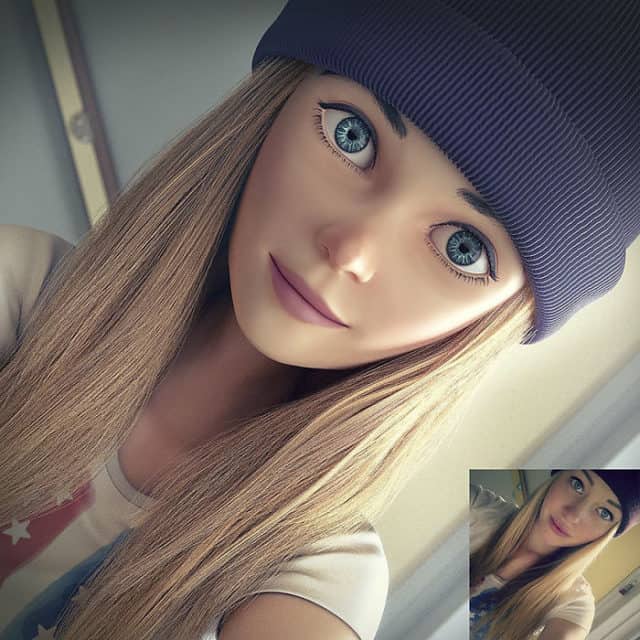 One big thing to note about any Pixar character is that their eyes are HUGE. A person's eyes might seem pretty big in real life but when they get turned into a cartoon they seem to double in size.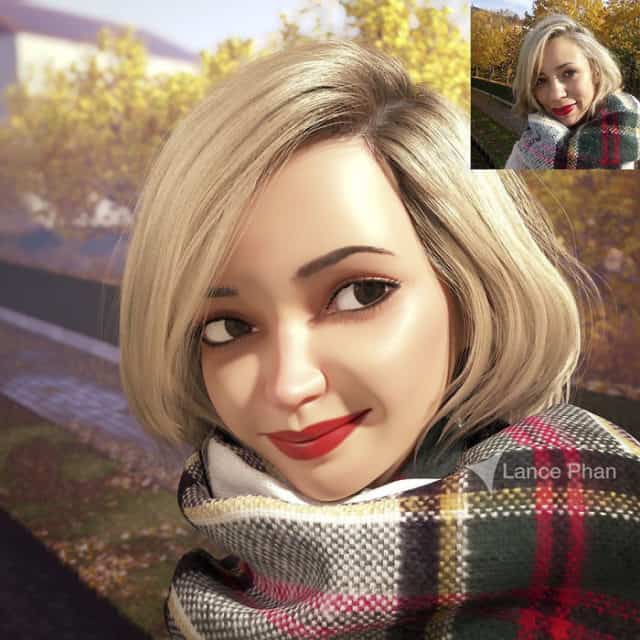 A person's skin takes on an almost plastic-looking quality as well when they get turned into a cartoon. You can almost believe that you'd be able to reach out and feel your fingers squeak down their cheek if you tried.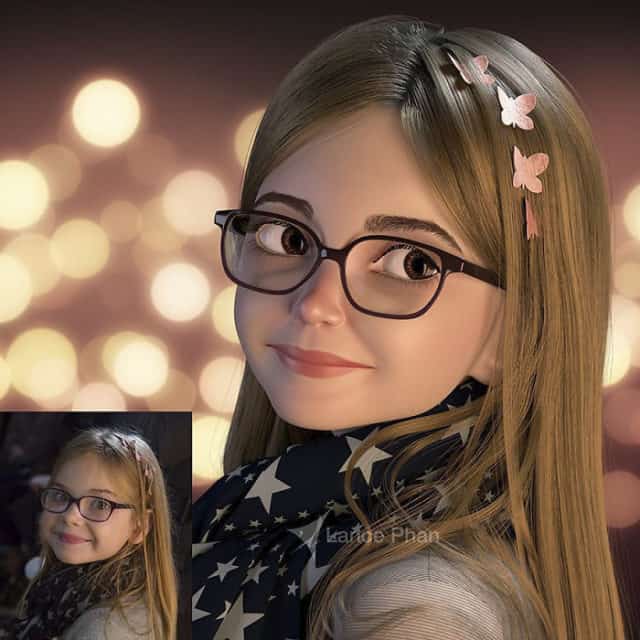 If the plastic skin theory isn't enough kids tend to look like giant dolls when they get made up as cartoons. Also, any bodily flaws or blemishes that are normally prevalent seem to just disappear in the cartoon version. Maybe they're seen as anomalies that just wouldn't translate right without being over-exaggerated in the cartoon version.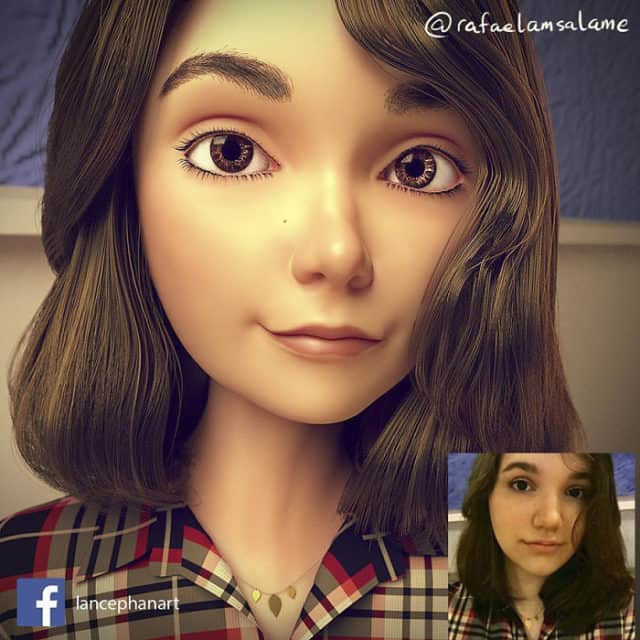 Have you ever noticed that a person's features get a little minimized as well when they get the cartoon treatment? I think it looks cool but it's almost like the cartoons bring out what the ideal shape and look of the person might be instead of what really is.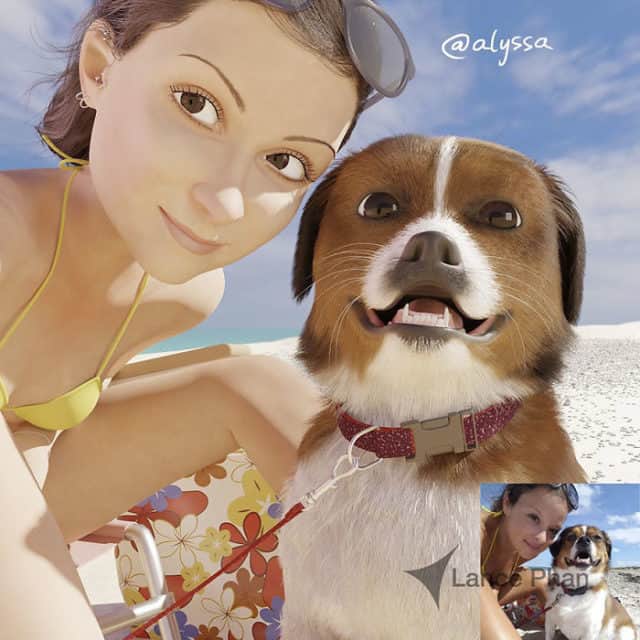 Head shape is definitely exaggerated as well. In the cartoons things either seem bigger or smaller according to what they are and the distance they are from the camera.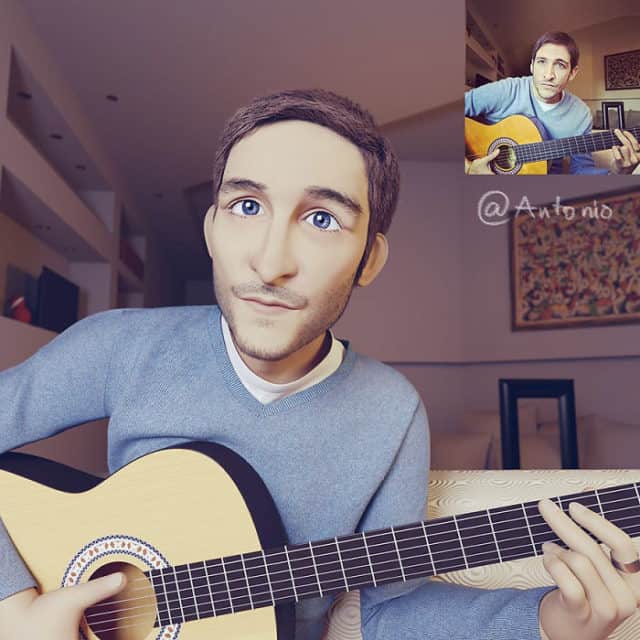 Also, some just don't look that natural, as though somehow the programming did a rough copy and didn't factor in that people actually move and aren't so naturally stiff.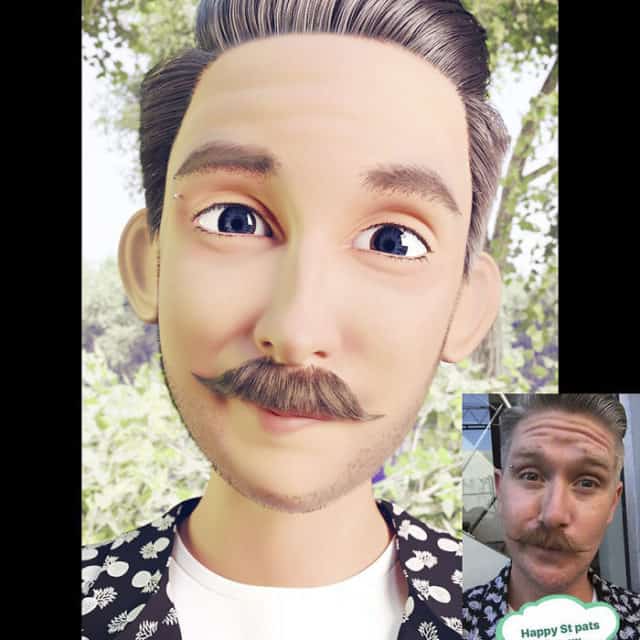 It's an interesting effect that definitely adds a bit of youth to some characters. You'll notice the lines in the real person's forehead and the absolute absence of them in the cartoon. Once again I wonder if the program just couldn't handle that feature.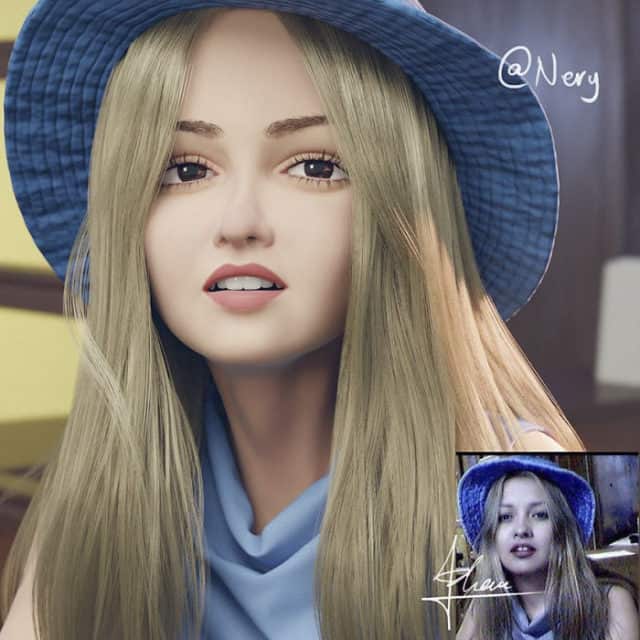 I still can't get over how big the eyes get in the cartoons. Note the young woman's eyes in the real picture are bracketed on either side by her hair. In the cartoon her eyes are partially covered by her hair since they're so huge.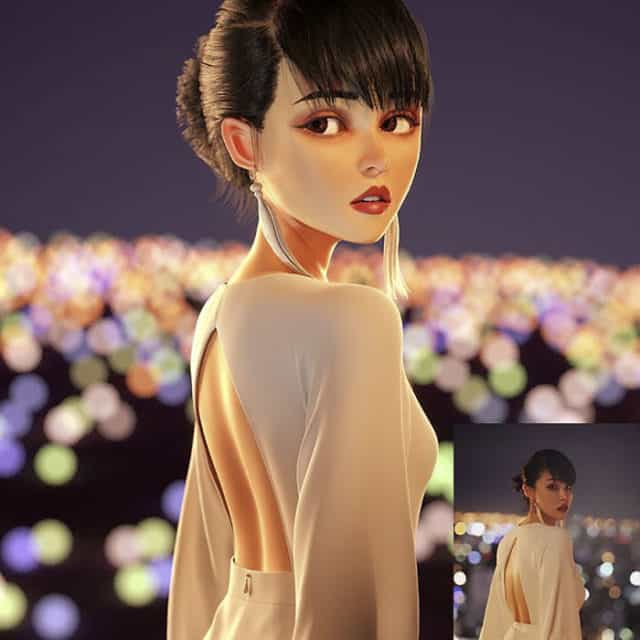 Cartoons have a lot softer edges as well in order to make things seem a little smoother and much more friendly. Hard angles tend to mean that something is serious, dire, or a threat of some sort.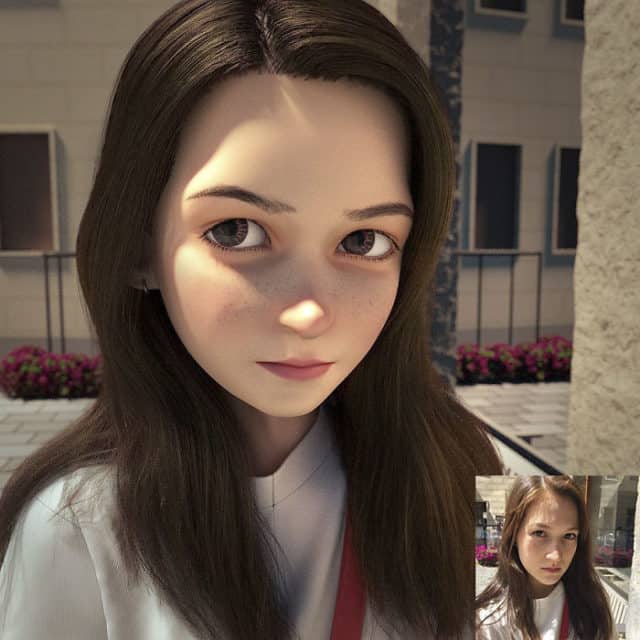 The variation in shadows in the cartoon versions are also just different enough to notice. In real life shadows tend to drape over things and people. In the cartoons they look more purposeful, like they wouldn't shift but would instead adhere to the individual even when they moved.
It's a very cool effect though.
More info: Instagram | Facebook (h/t smosh)
Save