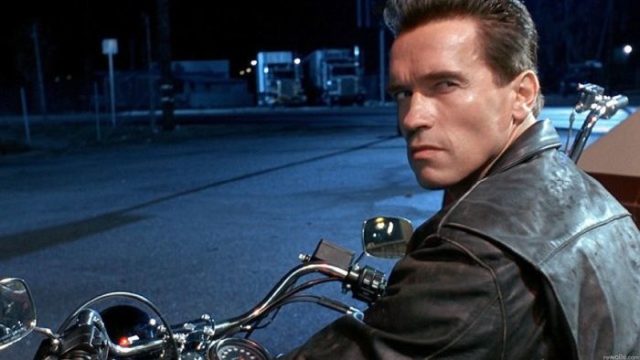 It's a wonder that Arnold Schwarzenegger even bothered to go into acting after making millions in the US on the back of what might be deemed a shady deal but was still a smart business model. Coming from a poor background in Austria he didn't have much when he made it to LA to start his career as a bodybuilder and bouncer. Before he ever took to the stage he had a brick-laying business. Yep, a BRICK-laying business. You might think that sounds pretty silly at the sound of it but Arnold and a few of his bodybuilding buddies would actually go out and build people's homes.
Or at least he tried to at first. It seems that if you try to do the job for less money than the competitor that people don't trust you as much for some reason. But you would think that plenty of women in the LA area would be salivating after Arnold and his buff friends just at the mere thought that they'd be walking around with their muscles bulging and their bodies rippling as they lifted, fitted, and built their homes from the ground up. Initially though business was terrible as no one would hire Arnold. So he took a good look around and what he saw was something that gave him a great idea.
For some reason a lot of folks in the US think that European means 'excellent' or 'superior' or even 'masterful'. In other words if it's European it means it's that much better than a home-grown product. That's an arguable point on some things but we won't get into that. Anyway, Arnold saw this and came up with a great plan that finally put him on the map when it came to his business. He touted his business as being made up of Specialty European Bricklayers. That's right, he used the European label to drum himself up new business, and since people in the LA area that could afford new houses were so keen on getting something that had anything to do with a European import, business started to boom.
Arnold even upped his rates and people still paid, making his business soar as he was able to pay his workers and put himself through business school. He even invested in the property market after a while and started flipping houses to make a profit, eventually making himself a millionaire. At that point getting into acting had to have been just for the fun of it, because he obviously didn't need the money.
What's so amusing about this however is that he did all this just by claiming to be something he already was, a European Bricklayer. The only shady part was doubling his prices simply because he claiming a label, but it wasn't illegal by any means. He just found a particular in and decided to use it, playing on peoples' desperate and insane need to have something, anything, that was European.
Right about now I'm shaking my head at the naivete of my fellow Americans, and grinning to think that Arnold was this crafty.