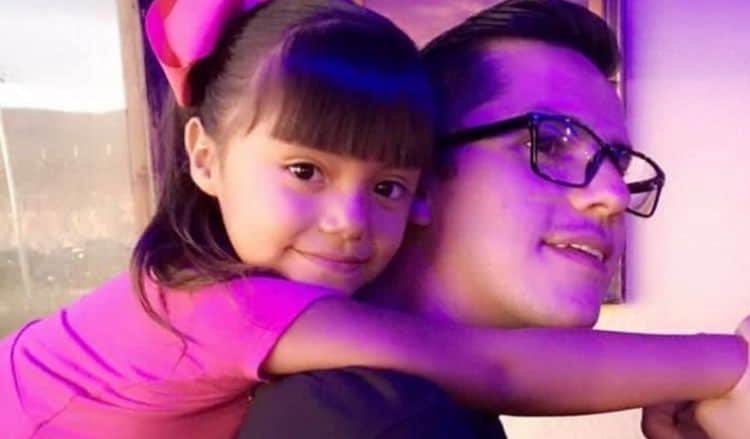 As half of the first gay male couple in 90 Day Fiance history, Armando Rubio's story already resonates with a lot of people. After spending much of his life closeted out of fear that his love ones wouldn't accept him, Armando is finally living his truth and enjoying the ride that comes along with it. On the show, Armando's story follows him and his American boyfriend, Kenneth, as they prepare for Kenneth to move to Mexico. Although their relationship seems pretty solid for the most part, bumps in the road are to be expected when two people decide to merge their lives together. Keep reading to learn more about Armando Rubio from 90 Day Fiance: The Other Way.
1. He Loves To Cook
Almost everyone loves to eat, but not everyone can say they love to cook. Fortunately for Armando, he can say both. He enjoys cooking all sorts of Mexican dishes for his loved ones and the food he makes looks pretty good. He's also good at plating everything to make it look even more delicious.
2. He Enjoys Traveling
Armando was born and raised in Mexico where he still lives today. However, that doesn't mean that he hasn't gotten the chance to see and explore other the world around him. Although most of his travel has been domestic, he loves visiting many of the beautiful sights that Mexico has to offer.
3. He's An Entrepreneur
According to Armando's Instagram bio, he is an entrepreneur. However, it's not clear what kind of business he runs. An entrepreneurial spirit will definitely come in handy, though. Especially since Kenneth has already expressed that money will be a little tight for the couple.
4. He Was Interested In Kenneth First
Kenneth and Armando have a pretty significant age difference with Kenneth being the older of the two. For that reason, lots of people would probably assume that Kenneth would've been the one to shoot his show first. But it was actually the other way around. Armando and Kenneth met in an online support group for gay dads, and Armando expressed his interest in Kenneth first. From the beginning, their age difference was never a problem for either of them.
5. He's Building A Better Relationship With His Parents
Coming out as gay to the people you care about most can be a very scary experience. This is especially true if you already have reason to believe they'll respond in a negative way. As a result, Armando felt lots of stress around having that conversation with his parents. However, when he finally opened up to them, things went much more smoothly than planned. He is now working on rebuilding a genuine relationship with them.
6. He Was Married To A Woman
Armando was married to a woman for eight years when he finally made the tough decision to come out to her. His sexuality caused a huge rift in their relationship and ultimately resulted in them starting divorce proceedings. Sadly, Armando's ex passed away in a car accident before the divorce was finalized.
7. He Takes His Skincare Routine Very Seriously
Having a solid skincare routine is very important. Failing to take proper care of your skin can result in dryness and can even impact your appearance. Armando isn't willing to risk either of those things. He takes his skincare very seriously and often does face masks to remove toxins from his skin.
8. He Loves Spending Time Outside
Sometimes something as simple as going outside can be just what you need to relax and regain clarity. It's also the best way to enjoy the beauty all around you. Armando loves spending time whenever he can, and since Mexico offers beautiful weather all year, getting outdoors is an easy thing to do.
9. He Loves Being A Girl Dad
Armando is a father of one: a young daughter named Hannah. Raising a child on your own isn't an easy thing to do, but he manages to make it work. It's clear that his daughter is his pride and joy and he takes great pride in being a dad. The two have an especially close relationship since they are all each other has.
10. He Lied To His Family About The Reason For The TLC Cameras
When Armando first began filming for 90 Day, he couldn't be honest with his family about the real reason cameras were following him around. Instead of telling them the truth, he said that he was on a reality documentary that was focusing on his life – which, to be honest, isn't exactly a lie.