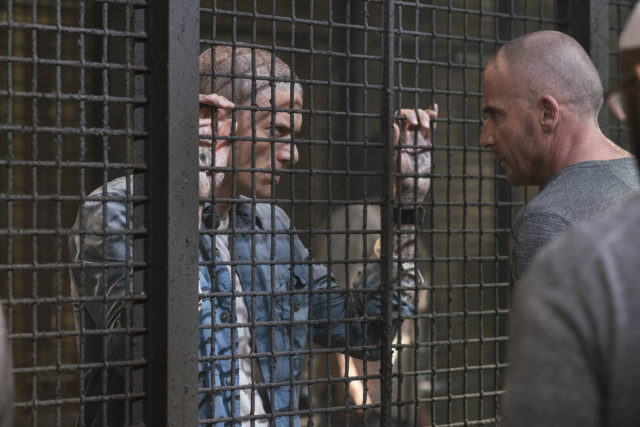 In the next few months network television will be winding down to break for the summer, but that doesn't mean there still isn't plenty to watch. Many of our old favorites on all platforms will be making big returns for new seasons in the spring. Some shows are continuing their rich narratives, while others are back for one last hurrah. April is going to be a busy month of television, so let's list off your returning favorites in calendar order.
-The Kennedys: After Camelot (April 2-Reelz)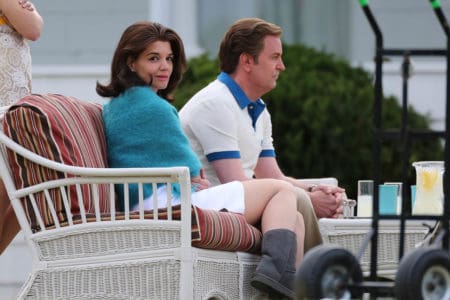 After much controversy finding the project a network, Reelz had great success displaying some of the most turbulent years of the Kennedy family. So successful that the network dove right into the opportunity to resurrect the limited series event once more. This time around the Kennedy family must move forward without its two star children and try to make sure the Kennedy family legacy isn't all about tragedy. Doing so means a lot of weight is on remaining brother Ted Kennedy (Matthew Perry) to hold up the family, though JFK's widow Jackie (Katie Holmes) is never far away. Except now Jackie will have to figure out how to be both a Kennedy, and an Onassis. This time around we'll see the Kennedy over a span of more then two decades from Bobby Kennedy's assassination to the untimely death of John Jr. America's first family blessed by fame, but marked by tragedy time and again.
-Prison Break (April 4-FOX)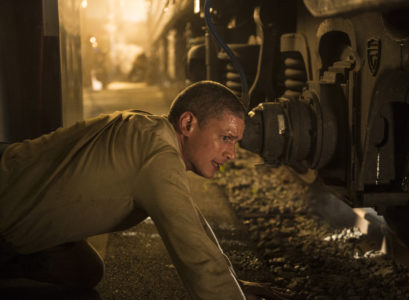 The most anticipated series premiere of 2017 is the revival of the groundbreaking FOX series many felt ended too soon. The limited series revival teases Michael's return from the dead, which is a wonderful shock in and of itself. The action is ten times more intense as Lincoln discovers that not only is his brother alive, he is locked back up in a foreign prison. Lincoln, Sara, and crew will have to dive back into their old lifestyle to break Michael first out of prison, then out of a country. Intense enough for you?
https://www.youtube.com/watch?v=Tr9ESD9YGGo
-iZombie (April 4-The CW)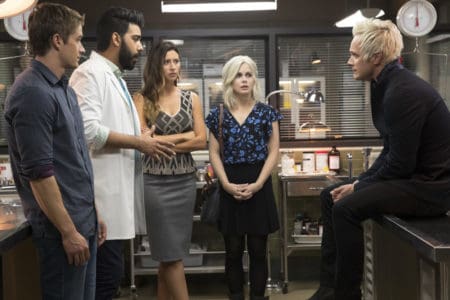 Zombies are everywhere! No really, they're not even going to be hiding anymore. Last year's explosive and brain-stained (literally) finale set the stage for a new enemy to come in planning on making Seattle the domestic version of The Walking Dead. Our favorite Scooby gang, with everyone now in the know about the zombies among them, will do everything they can to limit the carnage. Switching gears from last season's goal to find a cure for zombieism, everyone will be settling into what their goals are moving forward. That means no secrets, and plenty of new brains for Liv, Major, and Blaine.
-Archer (April 5-FXX)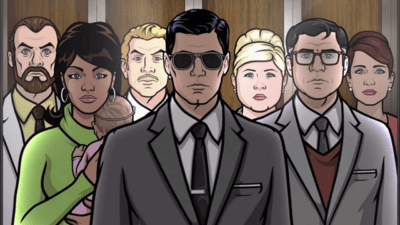 Risky business pretty much sums up season 8 of the adult animated series, which moves to its former network's sister station FXX for its next three seasons. Not that the shows needs help drawing in viewers, but starting the new season off in the 1940s noir period inside Archer's head seems like a great bonus. Entitled Archer: Dreamland, we'll get a feel for how Archer handles crime in a time where mafia bosses in dark, smoky rooms plotting blood in the streets while wearing nice suits were all the rage.
https://www.youtube.com/watch?v=B2KxL7pEy8s
-Better Call Saul (April 10-AMC)
Season 3 of the series which follows Saul Goodman before he became Saul Goodman brings in the drug trade full force with the addition of Breaking Bad alum Giancarlo Esposito to the cast. While Jimmy McGill is still paying for the sins of last season, Gus Fring (Esposito) will be introduced as a successful fast food chain owner doubling his earning as a meth distributor. Vince Scully directs the season premiere to bring the energy of the darker, Breaking Bad type energy to the atmosphere. As time moves forward for Jimmy McGill, you could be seeing more familiar faces from the shows's predecessor popping up.
https://www.youtube.com/watch?v=Tzav_u7ZCpA
-Angie Tribeca (April 10-TBS)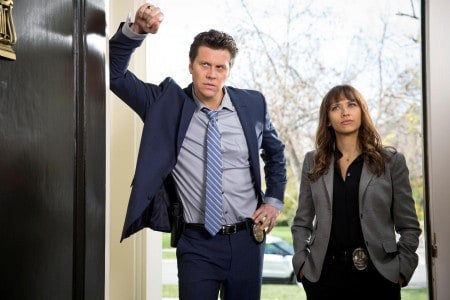 Angie Tribeca returns for its third season with more of the freaky-deeky (I have no other way to describe this show than this expression) cases that require a special kind of strength to keep a straight face. Except this time around Angie will face her greatest challenge yet: following a serial killer around the country. Plenty of A-list guest stars will also be interacting with Angie, including Ernie Hudson, who makes his debut as Angie's dad. How's that for trying to keep a straight face?
-Doctor Who (April 15-BBC America)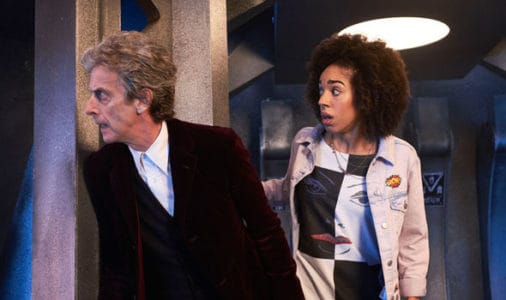 To the Tardis one last time for Peter Capaldi, who wraps his run on this season of Doctor Who. He'll be joined by young, energetic, Bill Potts (Pearl Mackie) who despite the more accepting (?) times, will be the first openly gay character on the show. Her energy will be greatly needed as the Time Lord we love will be running out of time himself. How he'll exit the show is anyone's guess, but it's so painful to think about we'd rather focus on the adventures.
-The Leftovers (April 16-HBO)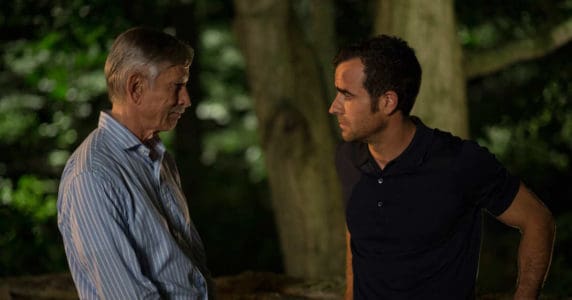 The Leftovers returns for its third and final season in the middle of the month, and let's just say the impending end of the world doesn't make for cool heads. Kevin Garvey will face an enormous amount of pressure with Departure Day approaching, since everyone believes this time there is something to really worry about. No one is safe, and Garvey is losing his mind if he hasn't already, yet according to series star Carrie Coon, there is always hope.
https://www.youtube.com/watch?v=L9w0sz5y83k
-Veep (April 16-HBO)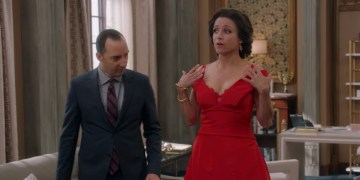 Selina Meyer is now the ex-President of the United States. I would call her comeback the most hilarious in political history, but we're living in strange times. At least Selina comes to the party knowing what is important, like how she best display herself whether she's in a short skirt or a hijab. What does Selina Meyer: The Comeback look like? It's a question the former President will struggle with now that her ultimate goal has been yanked away. For this reason it would be perfectly valid for Selina not to give two cents as to anyone's opinion of her, but that's not politics and that's not Selina.
https://www.youtube.com/watch?v=1DU_VyHcWL4
-Pretty Little Liars (April 18-Freeform)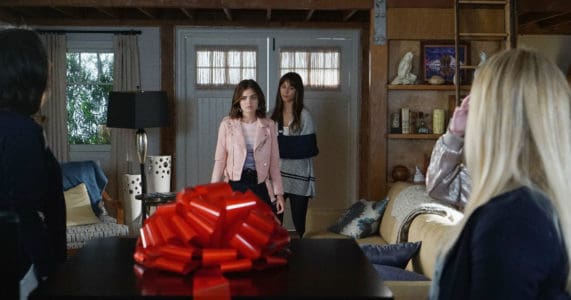 Though technically not returning for a new season, Season 7B in Rosewood will close out the long-running Freeform series. Fans were promised a more than satisfying ending that gave all of the Liars happy, romantic endings and finally uncovered the identity of their second major stalker A.D. The first half of season 7 ended with as bloody of a finale as we've ever seen (and gave new context to the term 'heads will roll'). We can only hope that considering the state of Spencer and Toby in the premiere that all of our favorite Rosewood residents come out relatively unscathed. We know the emotional scars will take just as long to heal as 'A's' did.
-Fargo (April 19-FX)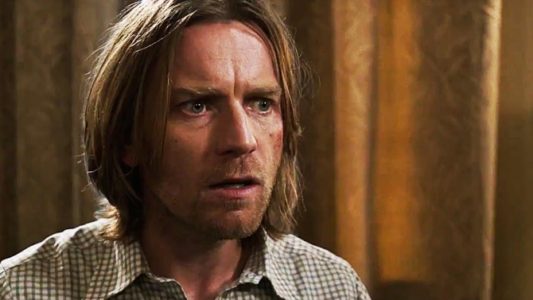 Every time you think the absurdity of violence and mayhem can't get an crazier in Fargo, they top themselves. A new ensemble cast is thrown together with Ewan McGregor playing not one, but two characters in the series. If you want to see McGregor kill himself, you may or may not get the opportunity here, depending on which way the writers want to go. Sibling rivalry never ends well for anyone, especially twins. Put them in the right explosive environment where no one told them to leave, and Fargo's more modern set third season looks phenomenal.
-Bosch (April 21-Amazon Prime)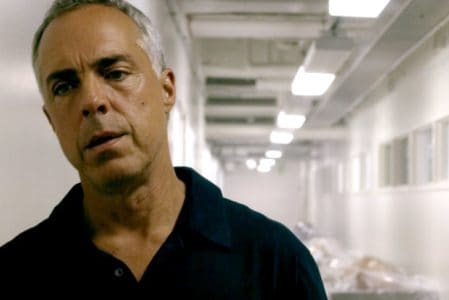 Amazon's adaptation of Michael Connelly's book series finds in grittier, more dangerous waters than ever before. Returning to a changed police department, Bosch finds that he has to defend himself from biased, baseless accusations coming out of nowhere, as well as delving into Hollywood egos when murder is involved, and the lost honor for the battle-worn. Through it all Bosch will never stop being the one cop whose integrity can't be bought, stolen, or otherwise taken without a fight.
-Silicon Valley (April 23-HBO)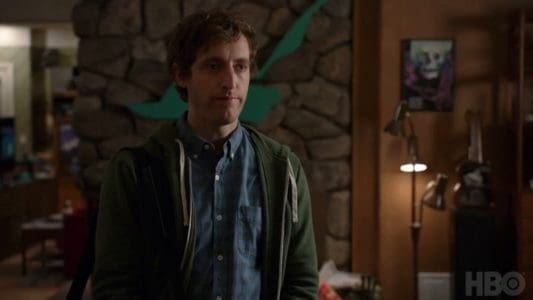 Geek culture has never been funnier, or more in its prime, and Silicon Valley's fourth season intends to capitalize on that. Since the third season ended with on a relatively happy note, so to hear Richard want out of Pied Piper, just as he is about to be booted from the team, is a little confusing. The question asked in the trailer may be how to build a better internet, which seems to be a very strong parallel/homage to 'How to Build a Better Boy', if the boy was fixing himself. Also: Mansplaining. It never goes well.
https://www.youtube.com/watch?v=mydFes629og
-Gomorrah (April 26-Sundance TV)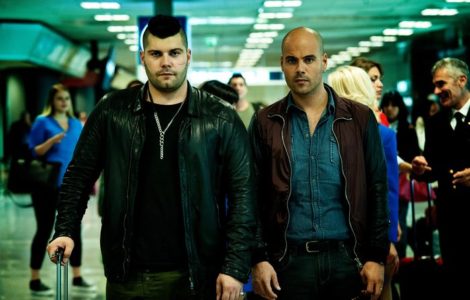 I have such a deep love for everything featured on Sundance television to begin with, so the Italian crime drama is one of the best, underrated dramas on cable. The violent fight for control over the city of Naples really ramps up as Don Pietro Savastano comes back with a vengeance to prove he is still king, but is he? New alliances will be made, though in an environment this temperamental, there's no such thing as a sure, true friend.
-Catastrophe (April 28-Amazon)
Rob, Sharon, and their messy love kicks back into high gear for it's third season. Already renewed for season 4, the British sitcom moves past Rob and Sharon's adjustment to living together as a family, and segues into normal, everyday life as parents. This is a show called Catastrophe, so even what is normal will never go unchallenged. The real catastrophe will be with how the show chooses to write of the late Carrie Fisher, who played Rob's mother on the show. Hopefully it's done with some laughs, exactly how Fisher would have wanted it.
To see what new shows will be coming in April, head over to our April TV Calendar for New Shows.
Tell us what's wrong with this post? How could we improve it? :)
Let us improve this post!