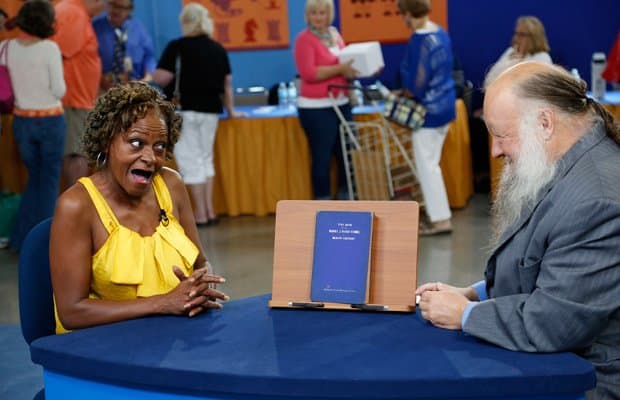 January began the 22nd season of PBS "Antiques Roadshow." That's a long time for any television show, especially one on the PBS network. For those unfamiliar with the basic theme of the show, a select group of appraisers travel throughout the country seeking unique antiques from people everywhere. It is the classic story of what one man's garbage is another man's gold, but many people don't realize the gold they have in their garage, attic, or basement. There is talk that the show's success could launch it for another 22 seasons — and beyond.
And why not? Unlike many TV shows that limit themselves to what people think they have, such as Pawn Stars, the show comes to your town and lets you clean out your storage and ask a professional if it has any value. Historically, many people have been surprised at the marketable value of an item they thought was just a quaint piece of history or memorabilia. Rural or urban, anyone can have a valuable antique sitting around the house. "Antiques Roadshow" experts will let you know.
This season's road stops include Newport, Rhode Island, where a one-of-a-kind 1939 Royal typewriter, plated by Cartier in 24k gold is appraised. You never knew such a thing existed, and yet there is a story behind every item, which is a major reason for the show's popularity. There is no need to make up a yarn about your family when the truth will do. The value of such an item definitely requires not only the physical value of the item, but the historical one as well. That makes the show part money and part history lesson, which has proven to be a magical combination for millions of viewers.
Is reaching 50 seasons possible? Each year the show ends up being a treasure hunt, with highs and lows from people who thought they had retirement money. For some it is a dream come true, but for others they only have a nice antique. But most of the average people who bring their items to be appraised are just like you and me, and finding their antique has hit the jackpot doesn't have them screaming and jumping up and down (most of the time). This may be another reason for its success: it is a game show of sorts where no one really knows the value of their prize until the end.
If you think this is a show for Baby Boomers, remember that Millennials will have some of these family antiques passed down to them without even knowing it. Think about the possibilities; that your father or grandfather has what you consider to be junk actually being worth a small fortune if you are willing to part with it. As digital as the world has become, these antiques will stand the test of time and likely increase in value. After 22 seasons of finding hidden treasure, it is clear there are a lot more out there to be found without having to visit the Smithsonian Institution and look at them through glass.
Unless people stop being interested in the history of the United States or Europe for that matter, "Antiques Roadshow" is not likely to become an antique itself.