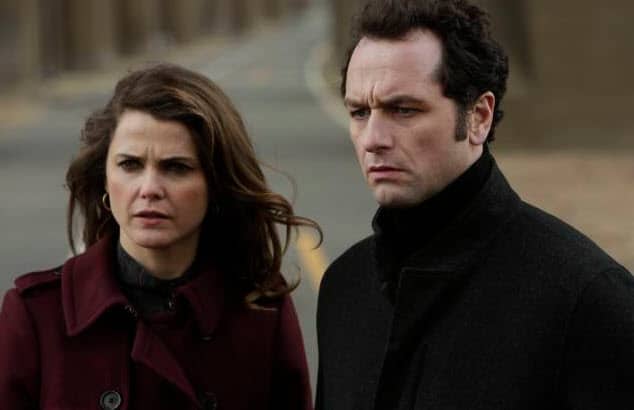 When a series gets tons of almost unanimous critical praise, it's hard to be the person on the outside who feels alone with reservations. While reading reviews like this can be entertaining and–ideally–insightful, they should always be taken as supplements to your own personal viewing experience rather than something you come to with the expectations of building that experience. Sometimes those expectations can include wanting your initial opinions validated, and that can be a dangerous and incorrect way of reading reviews. Some readers might come to certain reviews like a student in class, treating the reviewer as an authority figure; that, too, can be a dangerous and incorrect way of reading reviews. I find the worst part about criticism to be when it turns into a hive mind, where everyone seems to be saying and thinking the same thing. I would hate to believe there is a show out there that literally no one finds any value in, just as I would hesitate to accept that something is so good that no one (apart from message board and comment section posters) takes issue with. It might just be based on whose articles I read and who I follow in the social media sphere, but everyone appears to have been thoroughly impressed not just with "Echo," but the entire second season of The Americans. I've spent a good portion of these reviews praising the show for the past dozen weeks, and it's a series I've recommended several times to friends and acquaintances whenever television is brought up in conversations. But I have to be honest and stand my ground when I say that this has been a good season of television. Not an amazing season. A good one. In case there are other people out there who feel just as pressured by all the voices calling this one of the best seasons of television this year (and, in some cases, a season they can't imagine anything else beating by the end of December; that, to me, is just utterly ridiculous), I wanted to explain some of those reservations I've had before praising the show for the things it does right–of which, there are many.
After such a fine first season for Annet Mahendru's Nina, the character's story this year has lacked the same kind of propulsion that it has had in the past. I grew to love Nina for being such a strong presence with a great survival instinct. Whenever she was backed in a corner, she managed to find a way to wiggle herself free and live to fight another day under any circumstances necessary. Season two has put her between Stan and Oleg–two interesting characters who represent and offer two different things for her. She's shared powerful scenes with each one, perhaps most impressively during the lie detector test Stan asks her to participate in. Yet, those moments haven't really amounted to either of those relationships becoming something I've invested in emotionally. There is such a forced air about them that both felt fake and that, really, Nina didn't have very deep feelings for either. She was just trying to get from point A to point B without being sent back to Russia. And that's fine. But when "Echo" gives both Oleg and Stan their individual moments to say goodbye to Nina without actually saying anything, it feels like Fields and Weisberg are trying to communicate something that's not quite there–that it really hurts either of these people to see her go beyond the basic fact that here is a woman they've spent time with who they will no longer get to spend time with. This feeling might have been enhanced by the fact that Nina is ultimately stripped of her agency. For such a smart and crafty character, "Echo" takes her fate out of her own hands in favor of pawning off the decision to Stan. So, if there's a problem with buying into Stan's dilemma (read differently: if there's a problem buying into the idea that Stan might actually turn on his country and become a double agent), then that whole side of the season unravels.
What's unfortunate is that, as I was watching "Echo," I was really glad that the conclusion to the Stan-Nina-Oleg thread comes after Jared's death sequence, because that is another aspect of this finale that is problematic and which I didn't want the episode to use as its emotional centerpiece. On the one hand, the events leading up to it are executed almost flawlessly. Larrick has been a quiet revelation this season, becoming a presence so menacing and oppressive that it legitimately gives viewers reasons to fear for the safety of these characters in certain moments. As he wrangles up Philip, Elizabeth and Jared, that dangerous quality and the tension in the episode are at their peaks. But after another solid fight sequence, Jared essentially becomes a conduit for tons and tons of exposition. If you look at it from afar, it's simply unbelievable. Nothing like this would ever happen–that a character, who is bleeding out through his neck, would spend this much time to tell the two people standing over him the Master Plan he's been a part of. Another series could get away with this, but The Americans has been pretty grounded in reality since day one, so this absolutely stands out as somewhat of a dumb decision and somewhat lazy writing from two people who are anything but dumb or lazy.
On the larger level, though, I wonder if the genre elements of The Americans overshadow its dramatic ones. That's been the biggest thing that's made it difficult for me to connect with the show at times. Several times throughout each episode, it feels like the writers are trying to tell a story about characters and not necessarily one focused on plot. However, the plot stuff is so darn good and smartly laid out that the characterization falls a bit flat. I wrote in an earlier review that this might come from the fact that The Americans feels like it's shot from a third-person, omniscient perspective rather than fully immersing the viewer in the perspective of its main characters, and I'm going to stand by that now that I've seen the season in its completion. During these moments that ought to be powerful–Oleg looking down at Nina as she's leaving, Claudia telling Philip and Elizabeth about phase two of training second-generation spies–I'm watching these events from arm's-length or being shown these events second-hand via a narrator instead of being fully integrated in the world. That might be a purposeful stylistic decision, but if it is, I can't help but feel like I'm missing something that everyone else seems to be experiencing–people who have personal stakes in the lives of these characters, which The Americans hasn't created for me yet.
All of that said, this is still a show I very much admire. To say that it does plot well is underselling it. The intricacies and turns of this season (and last) call to mind the greater John le Carre spy stories. The highest compliment I can give The Americans is that it sits almost perfectly alongside something like The Spy Who Came in from the Cold. These performers, as well, have been consistently fantastic. Noah Emmerich gets some of his best scenes all season in "Echo," as he has to deal with the dissolution of his marriage both consciously and sub-consciously. The return of Margo Martindale adds icing to the cake, and I really wish it had been The Millers and not The Crazy Ones that CBS had cancelled, so that she could have a bigger role on this show next season, because next season is going to be an absolute blast. One thing season two of The Americans has not let up on is illustrating the struggles of what it means to be a parent. Paige's storyline has had some wonderful, shining moments and if Philip and Elizabeth are going to be at-odds about bringing her in under the Center's wing, that puts her into the center position of the story. Few current television series are giving their younger characters stories that are this interesting. And yet I can't help but believe that there are still some rather noticeable issues with the series as a whole. The same thing could probably be said about every show on television, but when the collective discussion appears to be totally in favor of this season, some voice of dissent is necessary. I'm not ready to call The Americans one of television's finest. Not yet. However, I don't doubt that Fields and Weisberg are on the path to getting it there.
[Photo via FX]