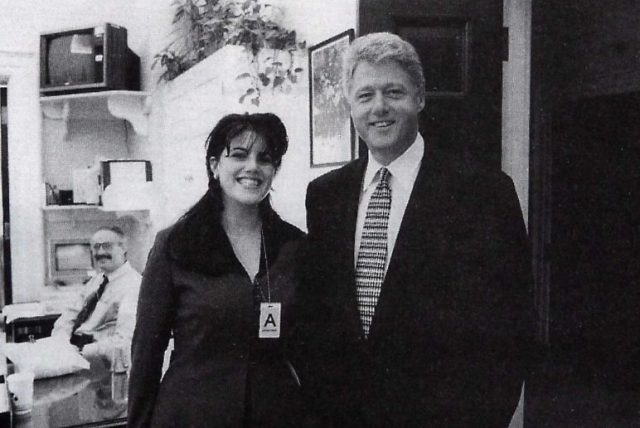 In what could only be considered a very successful season 1, American Crime Story took on the People vs OJ Simpson trial. The show garnered a record 10 Emmy awards for both the acting and writing. Now the show is going after another scandal that took place in the 1990s: The Monica Lewinsky scandal.
FX and Fox 21 TV are working together to option legal expert Jeffrey Toobin's book, "A Vast Conspiracy: The Real Sex Scandal That Nearly Brought Down a President," for use in the next season, reports Variety. Toobin also served as a consultant for season 1; he wrote the book that inspired the series, "The Run of His Life: The People v. O.J. Simpson."
"A Vast Conspiracy" explores the scandal as a legal thriller and focuses on the people involved, like Paula Jones, Kenneth Starr and of course, Monica Lewinsky.
If season one is any indication, there's no question that viewers will be tuning in to learn more about (and be entertained) by one of the biggest cases of adultery in American history. Given that The People vs. OJ Simpson brought figures like Christopher Darden and Marcia Clark back into the spotlight, we'd only imaging that Lewinsky, Paula Jones, and Kenneth Starr would experience celebrity once again.
That's also not all for American Crime Story. It looks as though the series will also be tackling Hurricane Katrina and all the events that surrounded New Orleans, as well as creating a series called "Versace" that explores the 1997 murder of Gianna Versace.
According to CBS, Ryan Murphy and Brad Falchuk will continue to serve as executive producers on "American Crime Story," as will Nina Jacobson and Brad Simpson's Color Force banner.
There hasn't been any word on the casting for the Lewinsky scandal but we're extremely curious to find out who's going to play the most famous intern of all-time.