Amber Heard met Johnny Depp for the first time while they were shooting The Rum Diary back in 2009. Depp was acting as Paul Kemp, a writer heading to Puerto Rico for a job. Overall, the movie was shaped from a book by Hunter S. Thompson, a good pal of Depp's in real life. In the movie, Heard was Chenault, a lady set to marry someone else. Depp's character, Kemp, fell for Chenault at first sight.
Heard and Depp started to hang out more towards the end of 2011 or the start of 2012. Around the same time, Depp and his girlfriend of 14 years decided to part ways. By 2014, people noticed Heard sporting a shiny ring, hinting that she and Depp were heading toward marriage. After some time, Depp and Heard made it official with a small, private wedding at their place in Los Angeles.
What Happened To Johnny Depp and Amber Heard?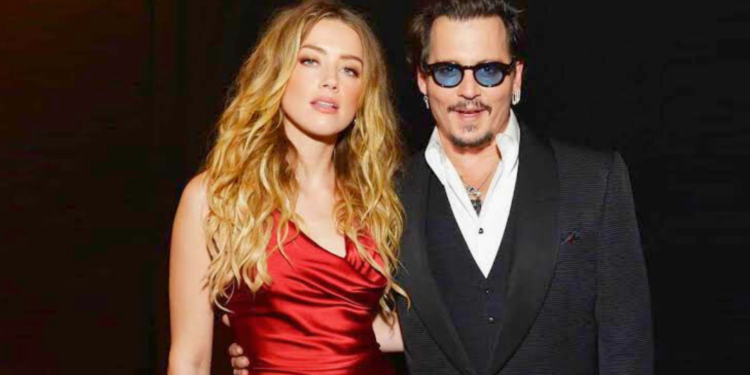 Amber Heard chose to part ways with Johnny Depp in 2016 due to insurmountable disagreements in their relationship. Heard made allegations of mistreatment during their marriage, but Depp firmly rejected these accusations. After obtaining a restraining order against Depp and receiving a divorce settlement of $7 million, Heard pledged to donate the entire amount to charitable causes. Despite their tumultuous separation, both acknowledged their deep affection for each other. The dissolution of their marriage was officially confirmed in 2017.
The aftermath of their divorce, however, brought more complexities. Depp found himself in legal trouble in 2018 when a British newspaper referred to him as a "wife-beater," prompting him to file a lawsuit against the publication. Heard, on the other hand, penned an op-ed for The Washington Post discussing her ordeal with domestic violence without explicitly naming Depp. This led to Depp filing a defamation suit against Heard in 2019.
The year 2020 saw the court leaning towards the newspaper, asserting that Heard's abuse allegations were largely substantiated. Fast forward to 2022, a fresh round of legal warfare ensued, with Depp charging Heard with a $50 million lawsuit for tarnishing his reputation. Heard responded with a $100 million countersuit. Both offered contrasting accounts of an altercation that took place in Australia in 2015 during the court proceedings. Images of Heard's injuries were presented in the court, injuries that she claimed were inflicted by Depp. However, Depp defended himself by alleging that it was Heard who had inflicted harm on him, not vice versa.
Who Won The Defamation Trial?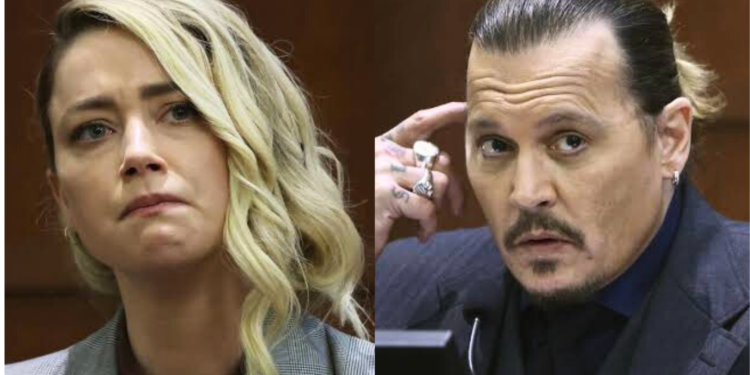 The courtroom drama between Johnny Depp and Amber Heard reached its climax, with Depp emerging victorious in the defamation lawsuit. The dispute was rooted in 2018 op-ed penned by Heard, where she spoke about experiencing domestic violence. The jury interpreted these remarks as directed towards Depp, leading to the lawsuit. A six-week trial ensued, unraveling the tumultuous and short-lived marriage of the two stars.
It was rife with explosive testimonies that shed light on their volatile relationship. However, Heard also found partial success in court. She accused Depp's attorney of discrediting her claims of abuse, a point on which the jury concurred. Depp was awarded $10 million in damages and an additional $5 million as punitive charges against Heard. However, due to a legal limit of $350,000 on punitive damages, Depp's total monetary gain was $10.35 million.
Heard did receive some compensation, as the jury granted her $2 million. After the verdict, Depp expressed a strong sense of relief, attributing it to regaining control of his life. In contrast, Heard expressed her unhappiness with the judgment, arguing that it violated her right to freedom of speech. The televised case not only marked the end of their difficult marriage but also served as a reminder of the complexities and pain of unsuccessful relationships.
How's Amber Heard After Her Split With Johnny Depp?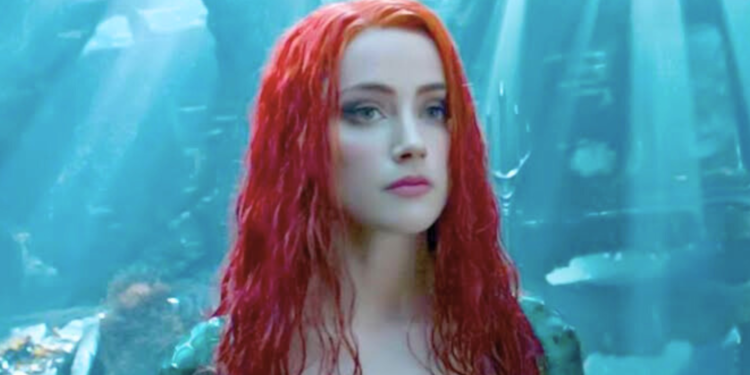 It has been a year since Johnny Depp and Amber Heard's highly publicized legal battle that captured widespread attention. Both actors claim to have put the ordeal behind them and moved forward. The court case took place in Virginia and lasted from April to June. In December 2022, Heard announced on social media that the legal fight with Depp had concluded, but she did not admit any wrongdoing. She emphasized that agreeing to end the case was not a sign of surrender. Following the resolution, both actors were spotted enjoying their time in Europe.
Depp stayed in England, while Heard chose to live on the Spanish island of Mallorca with her daughter and partner, Bianca Butti. According to someone close to Heard, she wanted to prioritize her role as a mother and found the emotional toll of the court case to be quite challenging. Consequently, she decided to leave the bustling Hollywood lifestyle behind and seek a more tranquil life. Heard is also eagerly anticipating her return to work and acting in movies. She is set to appear in the upcoming film Aquaman and The Lost Kingdom, slated for release in December 2023.
Last summer, during court proceedings, she expressed her belief that her role in the movie had been reduced due to negative media attention surrounding her separation from Depp. However, in a surprising turn of events, the trailer for the new Aquaman movie was shown at CinemaCon in April 2023, featuring scenes with Heard. This caused some surprise as there were rumors circulating about another actress taking her place. Nevertheless, it appears that Heard is prepared to move forward with her acting career and is enthusiastic about returning to the filming process.