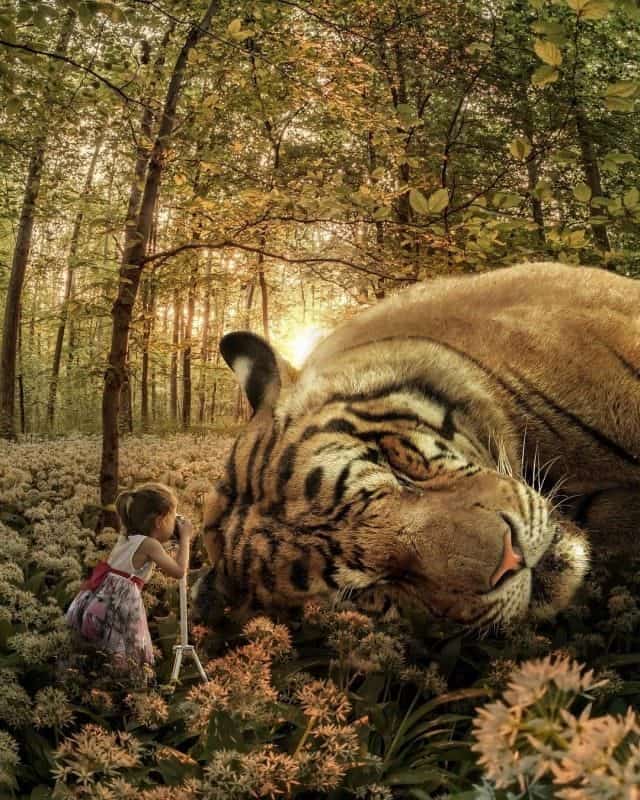 Sometimes works of art are so unreal that you need to look at them twice to see the entire picture. That's when you finally see what the artist was going for and perhaps something else besides that. In any case what you see isn't always what's there. Sometimes there is a lot more that you've missed. That's why we've decided to share with you these incredible works by an artist you need to get to know. Here are the amazing photos of Marcel Van Luit:
It'd be a whale of tale to talk about riding on the tail of a whale, but at least there'd be a porpoise for doing so. Get it?
Not sure what the purpose two small elephants climbing a wall in Paris is all about but the visual is very impressive.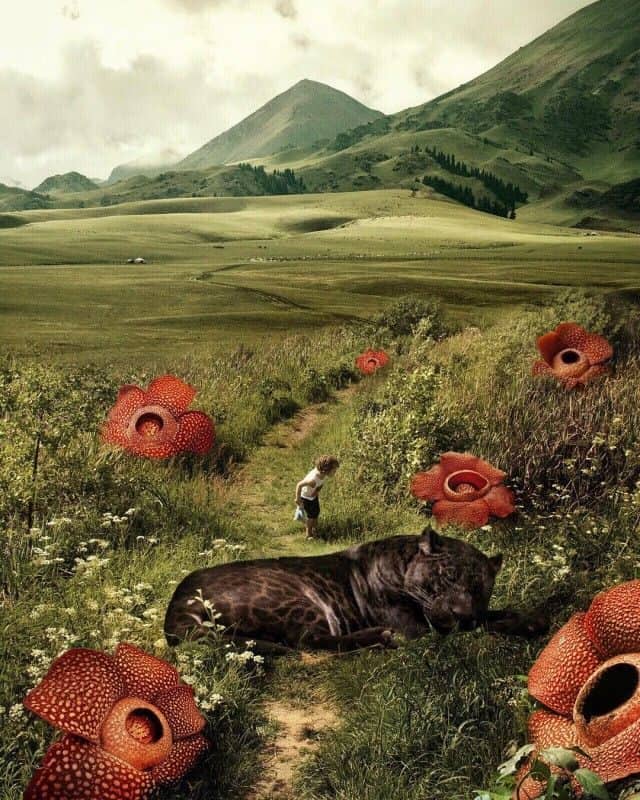 It'd probably be best to never meet the bees that are need to pollinate these particular flowers. They're either humongous or there are a ton of them.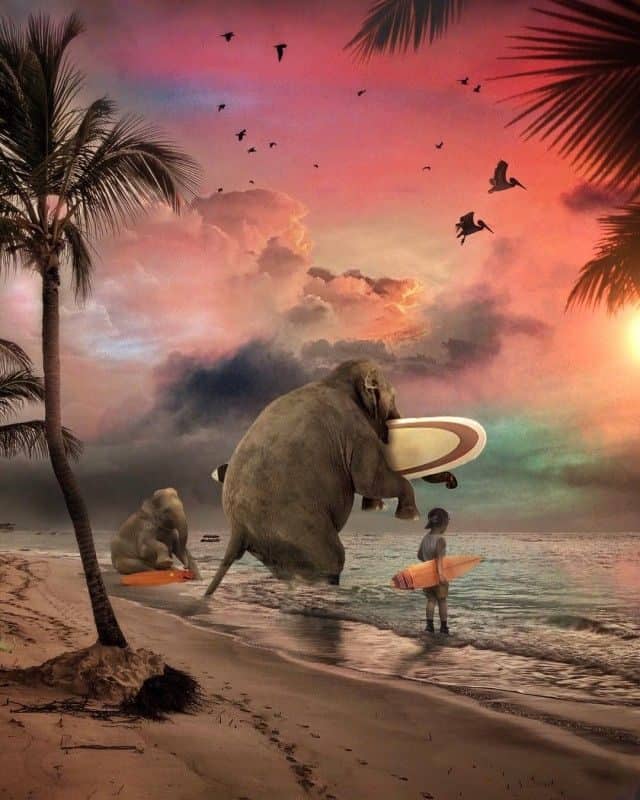 Time to hang ten with the pachyderms. Hopefully they can ride on top of the waves and not under them.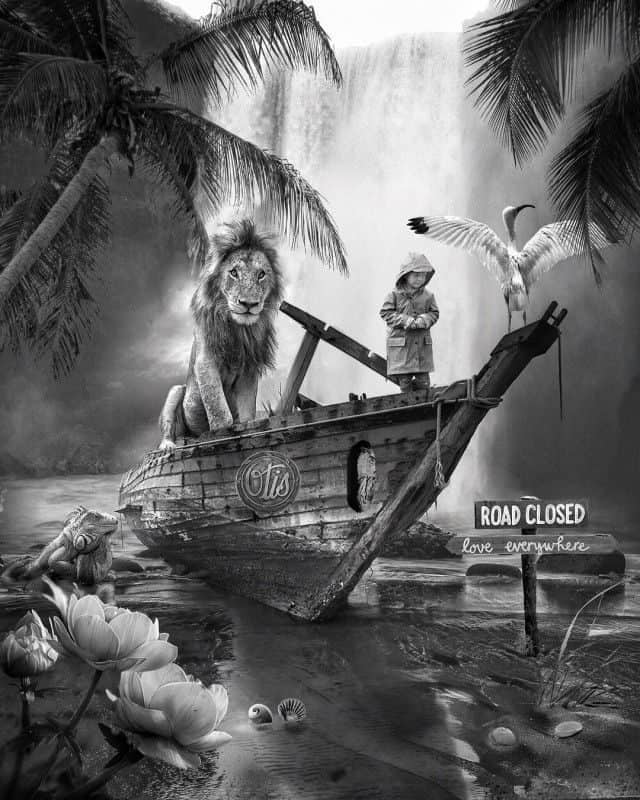 Love everywhere sounds nice but when the road is closed then blaze your own trail.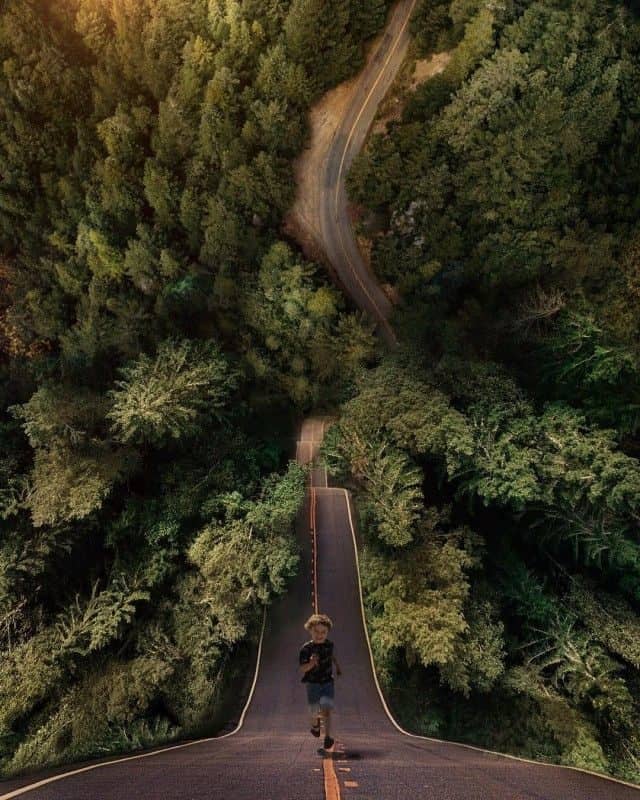 Run this a few times and you'd be in great shape. Obviously this little guy doesn't have any troubles with it.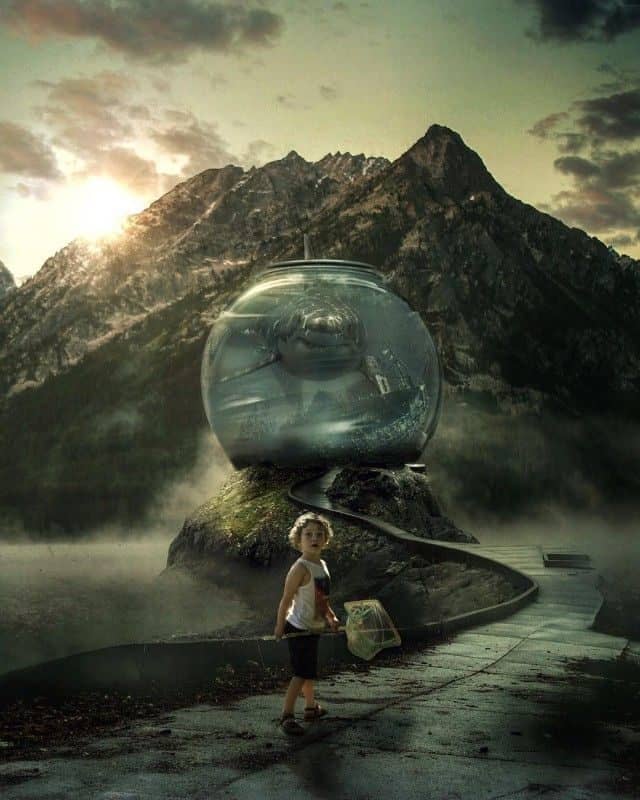 Someone might want to tell that kid that the fish he put in there has grown a bit. He's gonna need a bigger net.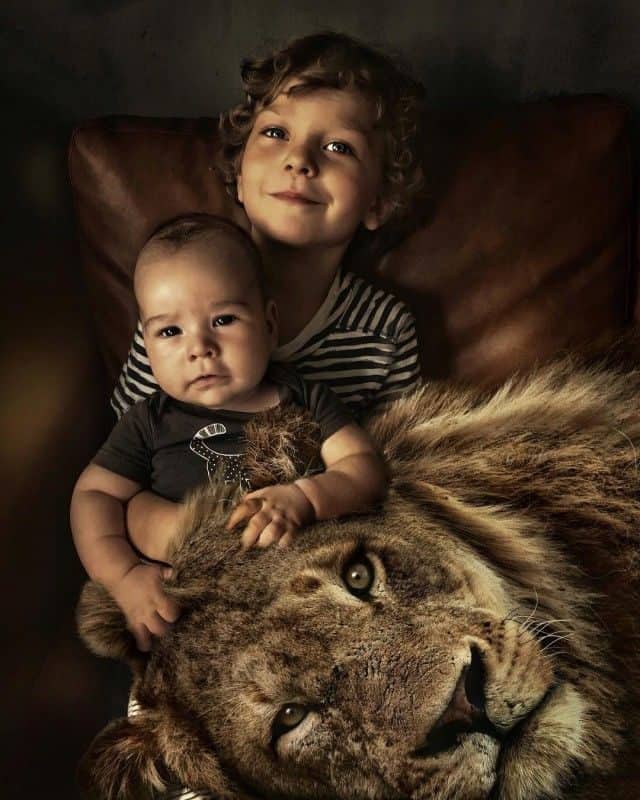 Just a couple of boys and their kitty. Or should he be described as a pet/friend/bodyguard?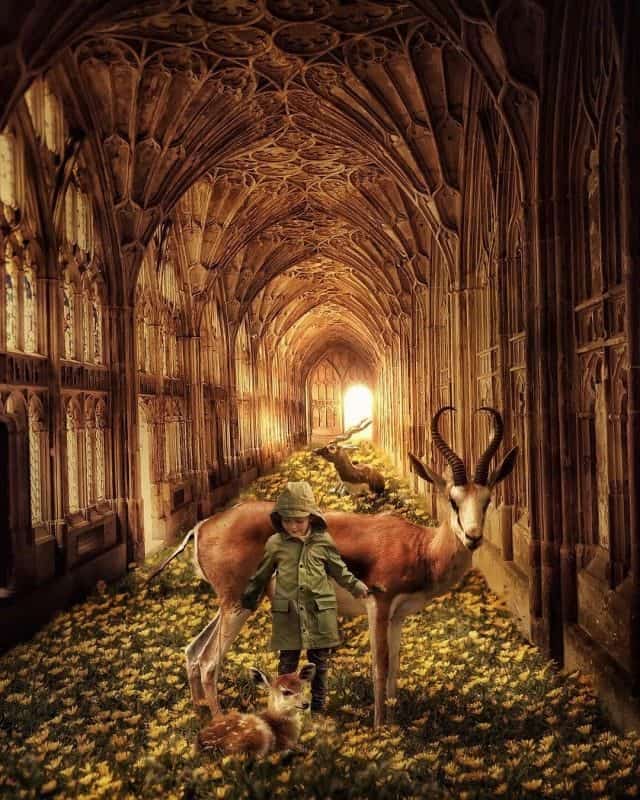 There are many wooded areas in nature that closely resemble this type of corridor and they're absolutely beautiful.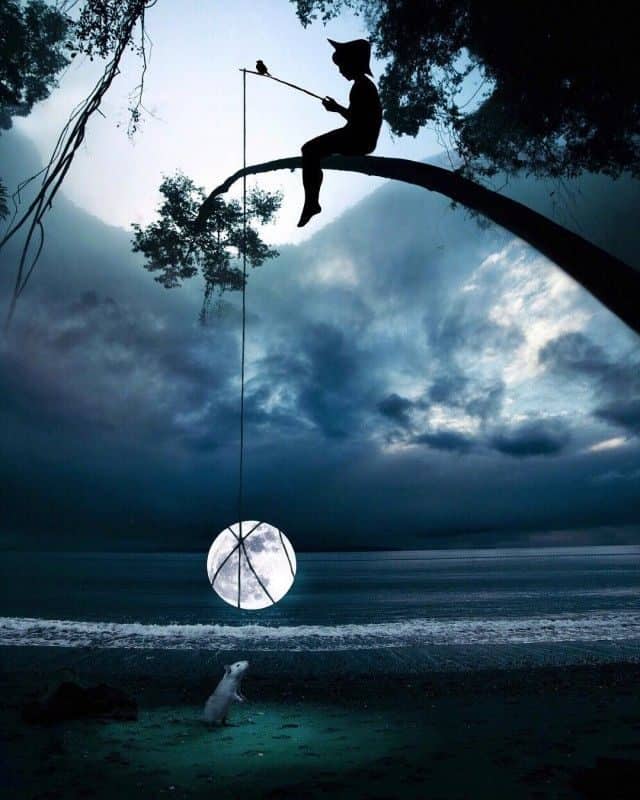 Trying to capture the moon has been a favored pastime of many young dreamers.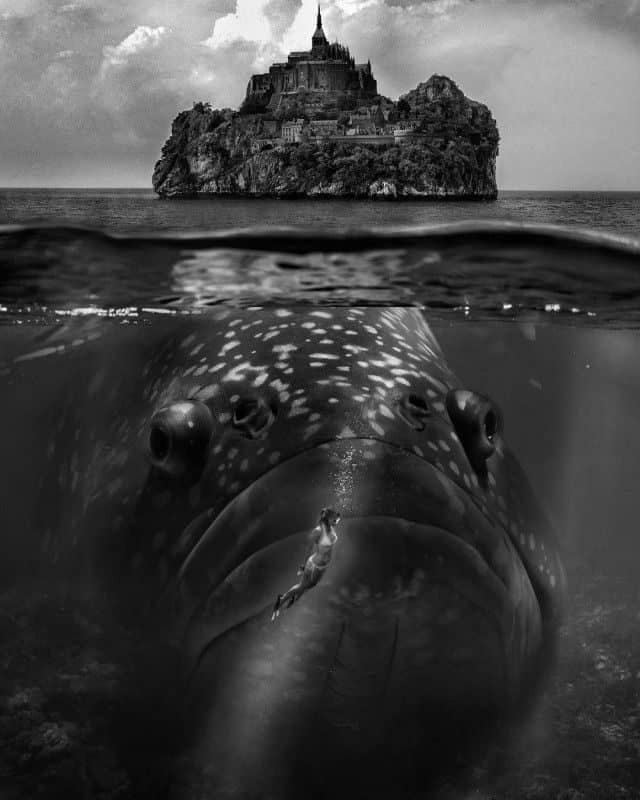 Maybe this was why Atlantis has never been found. It's an interesting theory steeped in fantasy.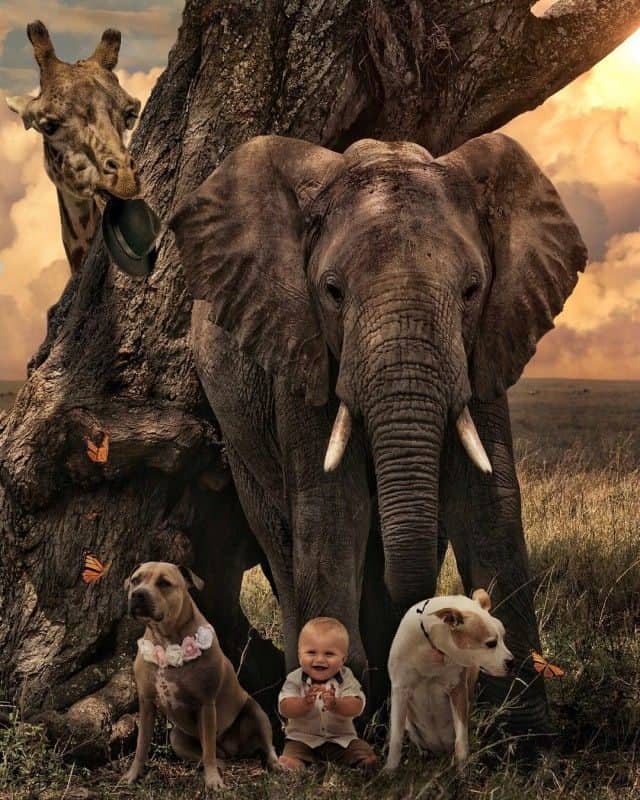 That's quite the gathering, this little boy looks to have a lot of unique friends and possible protectors.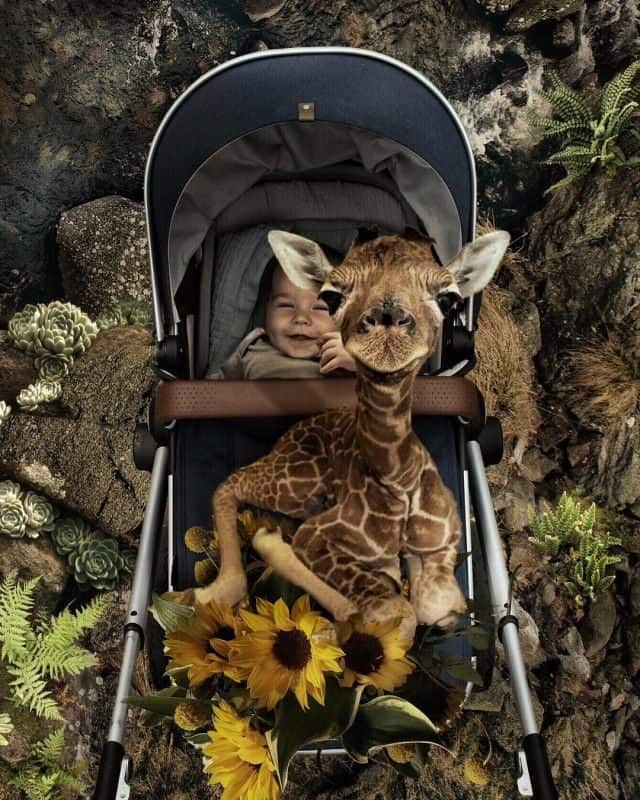 What? This is an extra seat just for me, right?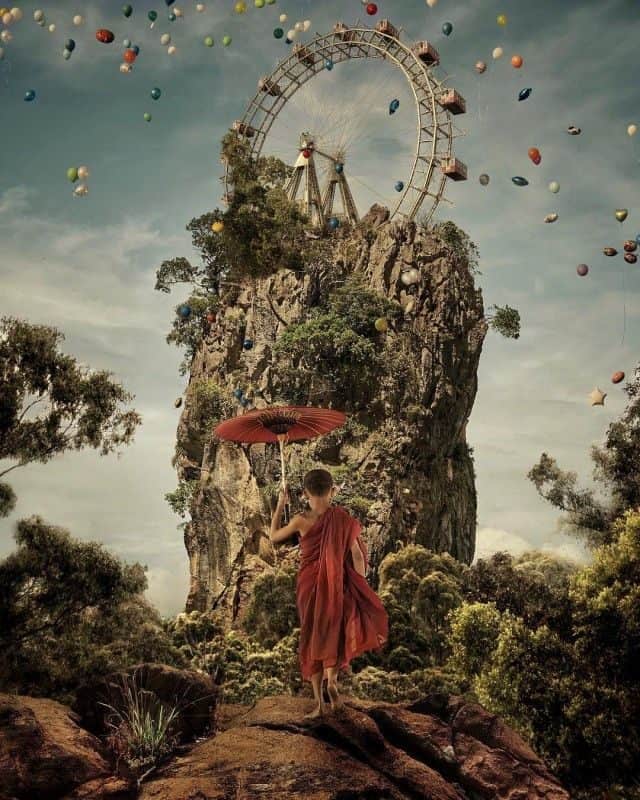 Wheel in the sky indeed. Journey must have envisioned something like this when they made their iconic song.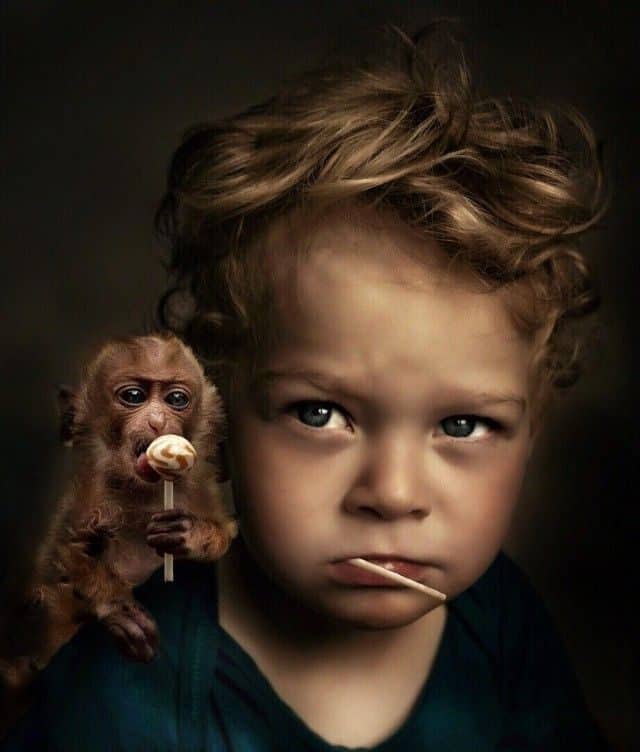 Just a boy and his monkey with their lollipops. Nothing to see here folks.
In the vale of the sunflowers, the equine guardian stands firm while waiting patiently as a child cavorts about.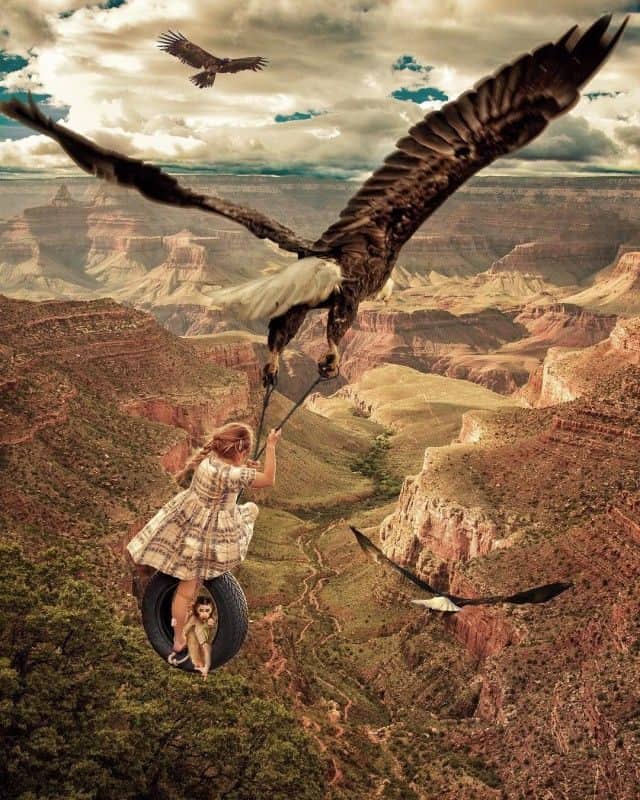 Now this could be called ultimate tire-swinging. The monkey looks less than enthused however.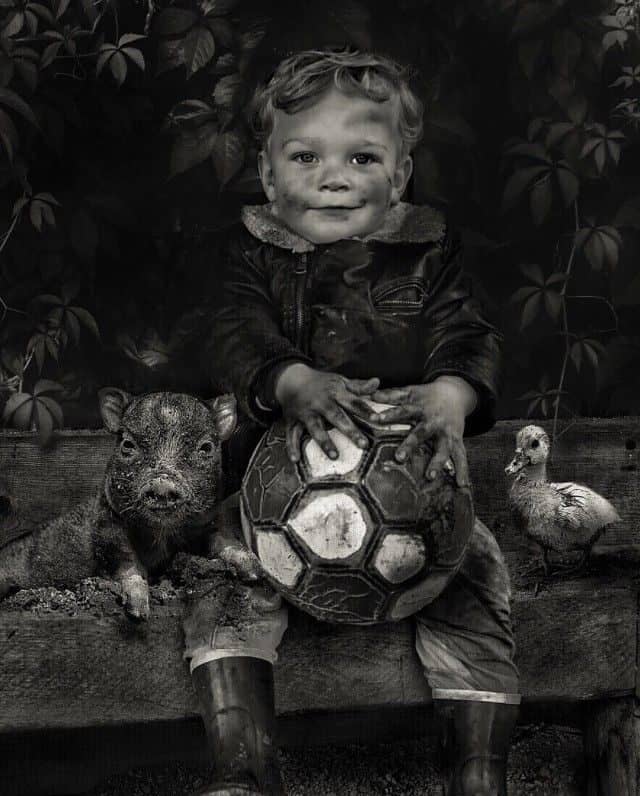 Just a bunch of kids gettin' muddy.
It's not just the giant octopus chilling out in the massive tidal wave that's a little unnerving, it's the wall of water that's about to fall on a seemingly unsuspecting child.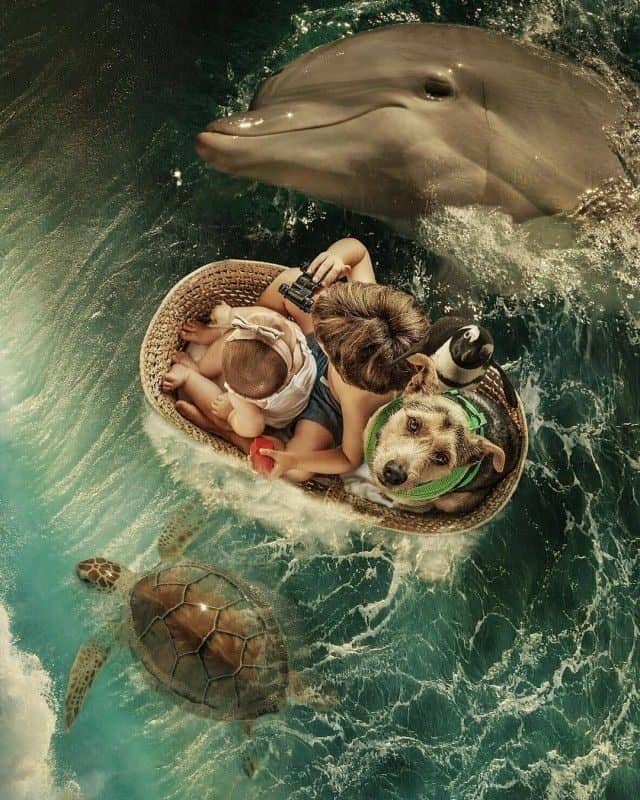 The dog and the penguin look like they'd appreciate being let out of the tub now.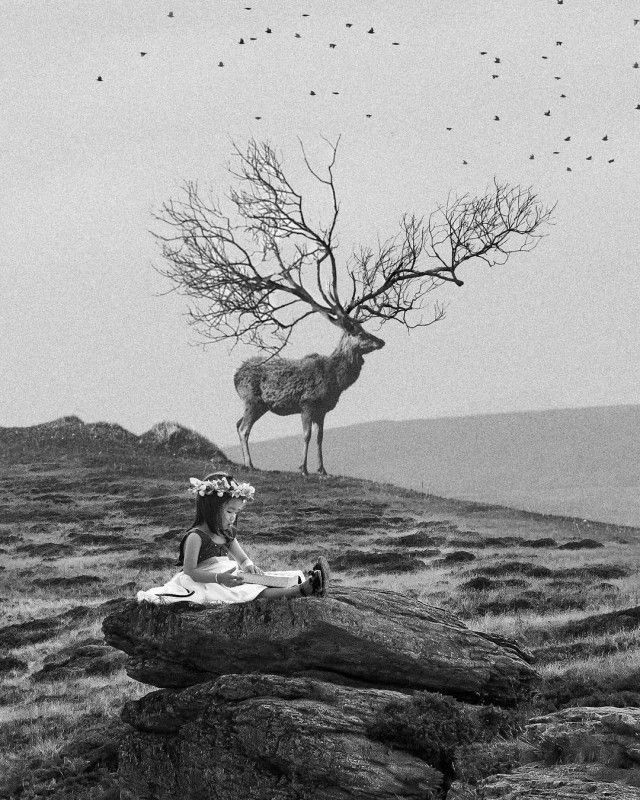 If you were looking for an earth spirit I think it's safe to say you found one.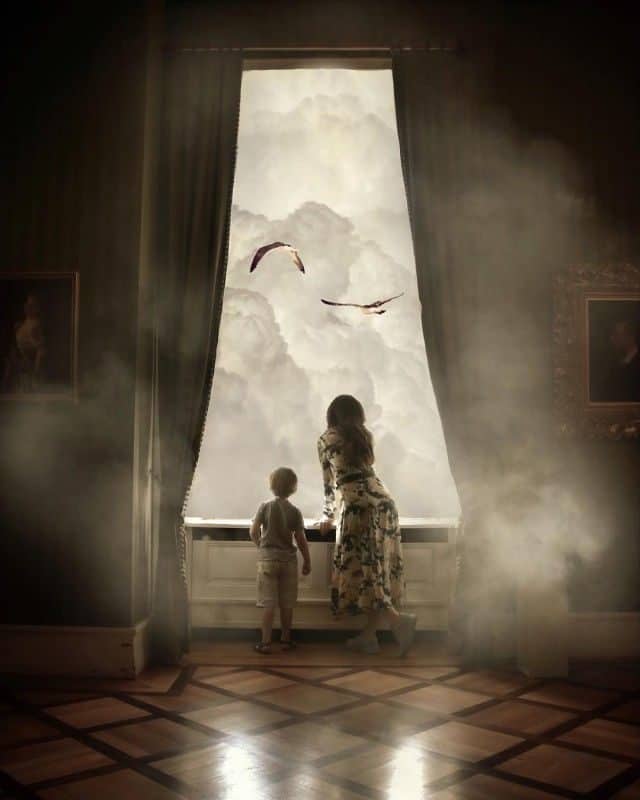 This kind of reminds me of Castle On A Cloud from Les Miserables.
Because kids just need to dirty sometimes, that's why.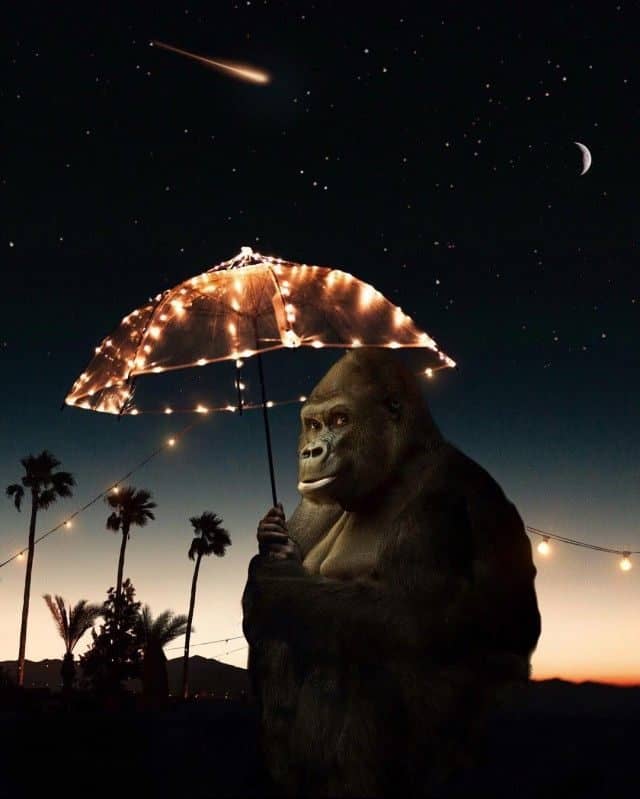 Tell me this doesn't look amusing, go on, try and tell me that.
These pictures are amazing and the imagination behind them is absolutely impressive. It would be awesome to be able to compose projects such as this if I had the patience and skill.
Save
Tell us what's wrong with this post? How could we improve it? :)
Let us improve this post!