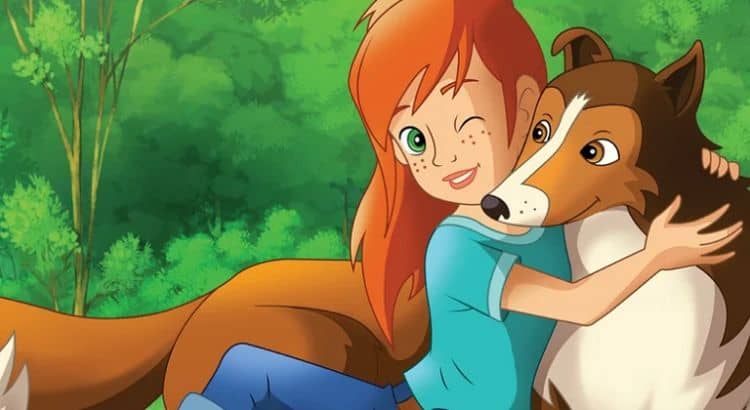 CBS Access is bringing back a few very loved animated shows that have already been rebooted and are currently airing on the streaming network as a means to bump up the children's programming so that the network can continue to compete with some of the giants of the industry. As Bethany Guerrero of Screenrant points out Mr. Magoo, Lassie, and George of the Jungle have all been favorites of viewers for a long time now and have all had their chance to go from animation to live action and back again as people have remembered them fondly throughout the years. Bringing them back at this time almost feels as though CBS All Access is trying to build up their name based on the nostalgia that so many people are enjoying as of now and in recent years. Thus far the old shows and ideas have been making a huge comeback to TV and even the movies as people have accepted this and even called for more of it moving forward as new ideas don't tend to have the same pop anymore that they used to. Some might call that an over-generalization but in truth the newer the idea these days the less likely it's going to be able to grab hold of the public consciousness and stick. Like a lot of things this goes in cycles and at this point the cycle is still leaning heavily into remakes, reboots, sequels, and anything comfortable that can be pushed to the general public.
There's nothing to say that this is a bad thing since in all fairness the three shows that CBS All Access is reviving were favorites back in the day and people still think of them fondly when they come up in conversation. The big hope is that they're going to do something different with them, perhaps update the cartoons in a way that will reflect the current era or at least give them a slightly different appearance so as to appeal to those that watched them back in the day and those that are growing up with a wide assortment of animated series and movies today that are harder to please. Has anyone even bothered to look at all the different cartoons that are out there these days? Just poring through a few of them is enough to make it clear that trying to watch even an episode of every animated series currently available on the many streaming networks is an effort in futility that will keep you busy for at least a week if not longer. Sam King of the Northern Iowan has something to say about this.
The sad part of this unfortunately is that not all of them as quality as one might like to see since there are plenty of cartoons, or animated features, sorry, that are basically the brainchild of those that figure they have a story to tell but in truth are being given a chance simply because the streaming networks need more content and are bound to loosen up their quality standards from time to time to make certain that they can fill each category on their site with as much content as people can handle. It's the same for live action shows as well since for all those that do get mentioned there are many more that are interesting enough to check out but tend to fizzle out eventually since they're set in place to fill a niche and not much else. Thankfully with George of the Jungle, Mr. Magoo, and Lassie there's enough previous interest to make them worthwhile since they've been classics for a long time now and are still considered to be classics by many people that might remember the original shows. How they're going to perform on streaming is kind of difficult to say but given how many animated series are out there and have been able to stick around for a while it appears far to say that they have a fighting chance of drawing more viewers either due to nostalgia or because they're genuine stories that have a lot to offer the viewers.
Of course there's a bit of personal bias here since like many people I grew up watching these cartoons, reruns at least, and even saw the movies and the TV show that came from the original ideas. Back then they were great but they did outlive their time and even the movies kind of faded out after a while. Hopefully CBS All Access has a plan in mind to keep them a little more interesting and entice the viewers to stick around. At this point it does appear that they've got something up their sleeves and are fully ready to do what it might take to keep the audience entertained. When it comes to bringing back old series there's always a risk that they'll just fizzle and fade, but now and again there are those that people are ready to embrace again.