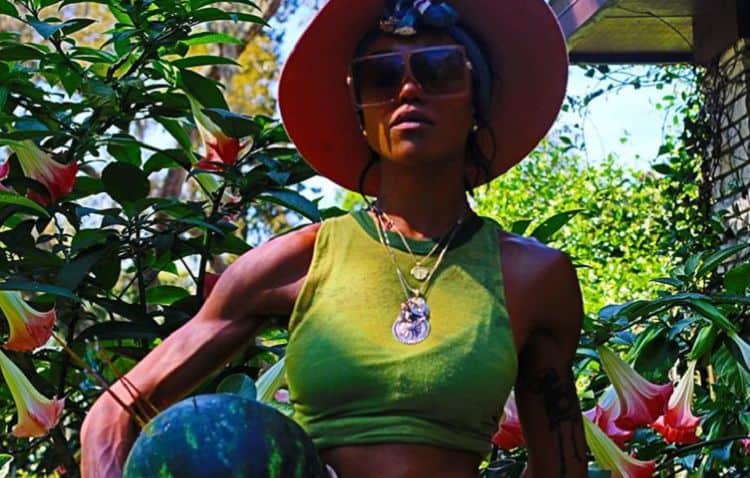 The beautiful WWE star Alicia Fox is as well known for her looks as she is her volatile, over bearing and emotional persona in the world of wrestling entertainment. How much of this is real and how much is scripted we may never know. Her emotional state may be the reason Alicia Fox has had a steady career in the world of wrestling entertainment for more than a decade. She has been successful in the wring as well as behind the scenes and in realty television shows like "Total Divas". Here are 10 things you didn't know about Alicia Fox.
1. Her real name is Victoria Crawford
Victoria Elizabeth Crawford was born in Ponte Verde Beach, Florida on June 30, 1986. She graduated from Allen D. Neese High School and studied acting. Victoria and her younger had a difficult childhood but did her best to reach her goals. While she kept her dream of becoming and actress, Victoria delivered pizzas to make ends meet. She was always a born entertainer which would become her ultimate career in the world of wrestling.
2. She worked as a model
Tired of delivering pizzas and struggling to build an acting career, Victoria Crawford was able to score some modeling jobs. With her natural beauty and strong physique, the beautiful young girl was able to land modeling jobs in fashion magazines. John Laurinaitis happened to see Victoria Crawford in fashion magazines and knew she would be perfect for a career with World Wrestling Entertainment, Inc (WWE). Laurinaitis, also known as "Johnny Ace" was a professional wrestler. When he retired he was hired by the WWE as a talent agent. The WWE was promoting entertainment based wrestling matches with scripted behind the scenes drama. Although Lauinaitis had no idea if Victoria Crawford could wrestle, he knew she had the look, the body, and would discover, she had the knack to entertain that the WWE was looking for.
3. Her sister was a wrestler
Following in the footsteps of her sister, Victoria Crawford's younger sister Christina, entered a wrestling career. Like her sister, Christina was hired by the WWE and performed under the name "Caylee Turner". She trained under Booker T and Trish Stratus. She performed on television's "Tough Enough". While she won a few championships, she retired in 2012. Christina always danced and was a cheerleader. When she left the WWE she tried out as a cheerleader for the National Football League's Tampa Bay Buccaneers and was chosen.
4. Ohio Valley Wrestling
In 2006 Victoria Crawford began her wrestling career with the WWE and Ohio Valley Wrestling. She made her ring debut that September under the wrestling name "Tori". She competed regularly in both single and tag team matches. She managed Elijah Burke and was a contestant in the "Miss OVA" contest. She proved herself to be a good entertainer in the ring and behind the ring.
5. Florida Championship Wrestling
"Tori" joined Florida Championship Wrestling in 2007 under her given name "Victoria". In her ring debut in September of that year, she feuded with The Bella Twins (Brianna and Nicole) which would continue to highlight the WWE events and programs. She changed her ring name to "Alicia Fox" in February 2008 and would keep that name for the remainder of her WWE career. Between 2008 and 2010 Alicia Fox was on the WWE's Main Roster competing in Raw and Smack Down challenges.
6. The Wedding Planner
In the WWE's SmackDown, Alicia Fox's backstage persona was the "Wedding Planner". She was great at playing up the drama for the audience in the ring and off. She was asked to help plan the wedding of WWE's wrestling stars Edge and Vickie Guerrero who would marry on air in the ring. Unfortunately for the bride, Fox was caught with the groom. Fox's popularity with the audience helped enhance and continue her WWE career.
7. First African American Divas Champion
As Alicia Fox's career continued a steady rise, she continued to be popular with WWE fans. She was ranked number 17 in 2010's Pro Wrestling Illustrated's Top 50 Females. The following year Fox was named WWE Divas Champion, the first African American to be named. She would win other championships in her career. The Wrestler Observer Newsletter named her as part of the Worst Match of the Year in 2013 and in the Worst Feud of the Year in 2015.
8. She dated Wade Barret
Many WWE stars have no problem exposing their relationships often opening them up to heartache. However, Alicia Fox kept her relationship with British WWE star and Intercontinental Champion Stuart Barrett, known in the ring as Wade Barrett. Couples in the WWE often hook up while traveling the road for as many as 300 days a year. Fox and Barrett did have a relationship but kept it as quiet as they could. The couple did eventually break up. Fox has said it was ultimately because she felt she couldn't open up emotionally about her past with Barrett which is what she needed.
9. Total Divas
Alicia Fox has always had a flare for drama. She joined E!'s "Total Divas" in 2014 and continues to appear on the WWE realty show. While Fox continues to share her volatile side on the show with the other WWE divas, she also shows another side. She shows a vulnerable side. While much of realty television is scripted, some of it may be true based on Alicia Fox's previous discussions about growing up under difficult circumstances. Either way, Alicia Fox has shown that she does have good acting skills and her dream of acting came true.
10. Net Worth
Alicia Fox continues to have a successful career in the world of entertainment wrestling and continues to appear on television. Aside from "Total Divas", Fox has appeared as a guest judge on "Cupcake Wars", was on "Dominion" and the WWE's "Tough Enough". She recently appeared on "Drop the Mic". Fox also continues her modeling career. Her 2018 net worth was around $3 million.