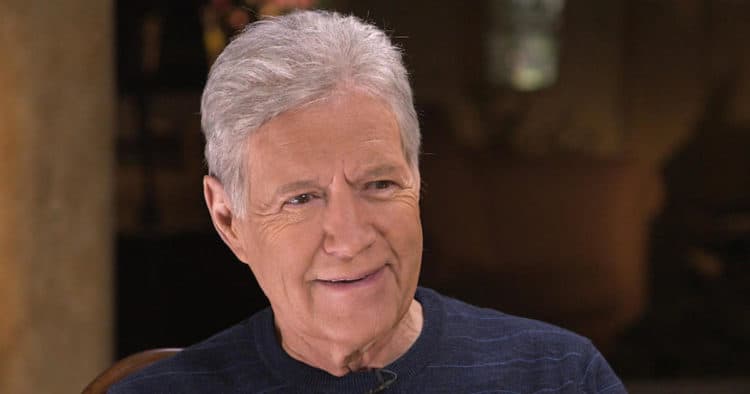 Years ago if anyone had said that Jeopardy! was destined to be America's number 1 game show or that Alex Trebek was going to be anything but one of the most well-known faces on TV some folks might have laughed. That laughter would stop pretty quickly however when they realized that both things have happened since Trebeke has no intentions of signing off while he's still capable of doing what he loves to do, which is host a show that has thus far become one of the favorite and most reliable of the past few decades. When you realize just how long Trebek has been with the show it's nothing short of amazing, but to have stuck with it throughout the onset of pancreatic cancer is nothing short of inspiring to many that now look to him as someone to be revered as Bethany Guerrero of ScreenRant might agree. Doing your job when sick is hard enough, but staying at your job when hit with cancer is something that a lot of people look at as something worthy of note since as many that read up on pancreatic cancer might know it's not a kind disease and even rounds of chemotherapy aren't always enough to keep it at bay. But so far Trebek has been soldiering forward and doing his thing like always and as people have continued to notice there's been no shortage of coverage.
When you think back to your younger years it's likely you can still remember Trebek doing the same thing that he's been doing for so long since if you think about it he's been at this for 36 seasons and thousands of episodes. To be able to stick with a job for this long is impressive enough, especially since it's likely that throughout the years it hasn't been all sunshine and rainbows. But given the fact that he's stuck around and has even shown up in other projects now and then it's easy to think that he's had enough variation in his career to make it all worth it. Plus he does genuinely look as though he loves what he does which makes a big difference in any career given that sticking around just for a paycheck isn't usually the best idea. Trebek has been a huge inspiration for a lot of people even before revealing his battle with cancer, but he's become an even bigger sensation since then considering that the guy is nothing short of tough given when he's going through. Quite a few individuals might have called it quits by now and decided to enjoy a quiet life away from the spotlight as they contemplate the days they have left, but Trebek has opted to stand his ground and has put to rest any ideas that he might be retiring. Lynn Elber from KCCI has more on this.
Give the man a lot of credit, he wants to go on with a career that has basically made him who he is in the public eye, and he's appreciative of it as well as you can see on TV when people decide to remind him just how much he means to everyone. It's not about a paycheck at this point obviously, it's not even about the pride of staying on the show, he's sticking around because this is his place and he's going to keep on doing the job that he loves in the way that he knows how to keep the people entertained and to keep them watching. That's the kind of dedication you don't find that often and it's something that several in this world would say is missing in our current generation. A lot of younger folks might barely know who Trebek is without doing their research, but the hope is that his example is something that they'll be able to take after when their time comes around as the kind of role model that Trebek has been is something that a lot of people tend to desperately need. Hearing that he wants to stay on the show is bound to make some people widen their eyes and wonder just why he's going to stick around instead of going off to relax, but it will likely inspire even more people as time goes on since it shows that there is still such a thing as pride in one's work and an ability to think about others before oneself. After all Trebek is staying on because he can, but also because he knows people are expecting him to do so. In this manner he's become something of a lightning rod for those that are also going through hard times in their lives, but overall he's just a famous TV host that's been around long enough that people have come to see him as someone that's dedicated to his job and isn't about to give in to anything. Constance Costas of SurvivorNet has more to say in her own words.