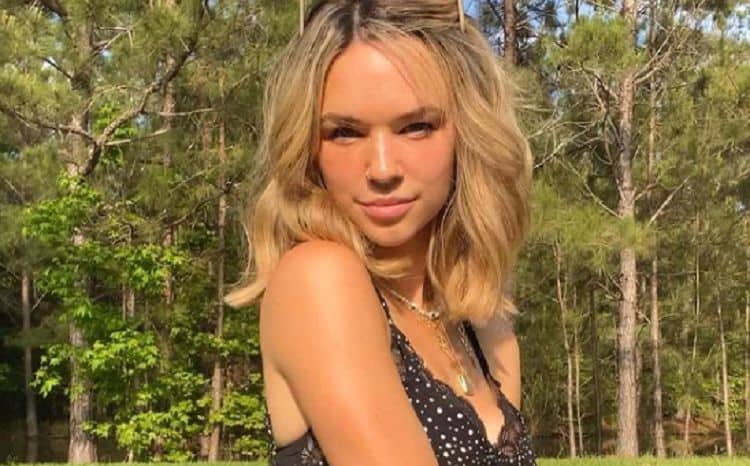 When it comes to television, Netflix has cornered the market on all the things that make fans want to tune in for more. This is a show that has us all watching intently to see what might happen next, what might be introduced, and how the next show will keep us tuning in for long binge-watching sessions. When the network introduced "Twentysomethings," the world did not know what to expect, but it somehow worked out for fans. Now the world wants to know what is going on with Abbey Humphreys and her life. What's she like and where is she?
1. She is a Strong Woman
She is one woman who is often described as very strong and is often called an alpha female. She has no problem telling anyone how she feels or what is on her mind, and it does seem to be a gift of hers to make sure the world knows exactly what she is thinking.
2. She is a Texan
The show focused on a bunch of people living in houses next door to one another and sharing a backyard in Austin, and not all of them are from the area. Abbey is actually from Houston, so she is familiar with the Texas landscape even if living in Austin was new to her at the time.
3. She's Bisexual
In general, no one really cares who other people are into unless it applies to them (for example, someone might be more inclined to care who you are into if you are into their spouse or if they are into you), but fans cared that she is bisexual because it seems she's navigating her life as a bisexual woman with so much going on. It was the main focus of her storyline, too.
4. She Is Recently Divorced
The thing that had people caring so much about her sexuality is the fact that she'd recently divorced her husband and was navigating her life as a newly divorced bisexual woman. She happened to have a time in her life that was big and bold and a lot of change happening at once, and that's always fascinating to those who get to see it all unfold as others navigate their lives.
5. She Got Married at 20
She did get married young, but that might not have been the problem for her marriage. She was young, but she also met her husband at a fast-food restaurant, they got married not even a year later, and she was in school and also financially dependent on him. While she was busy in school, she did not have time for much else, and she may not have had a chance to be present in her own marriage.
6. She Has a Best Friend
Her best friend is a man, and they don't appear to have any feelings for one another in the romantic department. We only say that because he is the only constant on her social media pages, and there are some fans of hers who might want to see this progress into something else.
7. She's Easily Distracted
She says it herself, too. She is a woman who is easily distracted by situations that are frequent and ongoing and they can lead her to feel one way when it's really all just a situational situation. She might not actually feel that way in real life, but her current situation has her emotions all over the place.
8. She Did have an FWB
It's a term that stands for friends with benefits, which is nothing more than a friendship that is also sexual in nature but not romantic in nature. She and her other neighbor on the show, Kamari, instantly had some chemistry and decided to take advantage of that by hooking up when they felt like it, but she didn't feel she wanted to be involved with something situational like that any longer.
9. Her Divorce Took a Mental Toll
It's difficult to imagine that anyone gets a divorce without it taking a mental toll, but you know how that goes. Divorce never seems like it's an easy decision or a happy moment, and it seems to us that being mentally affected is probably very normal in that situation.
10. She's Always Nervous to Share Her Divorce
Her initial reaction is to be nervous about it because she is so young and she's already been married and divorced. She believes that it's not common to meet someone her own age who has been both married and now single again, and that's hard on her when it pertains to sharing.
Tell us what's wrong with this post? How could we improve it? :)
Let us improve this post!