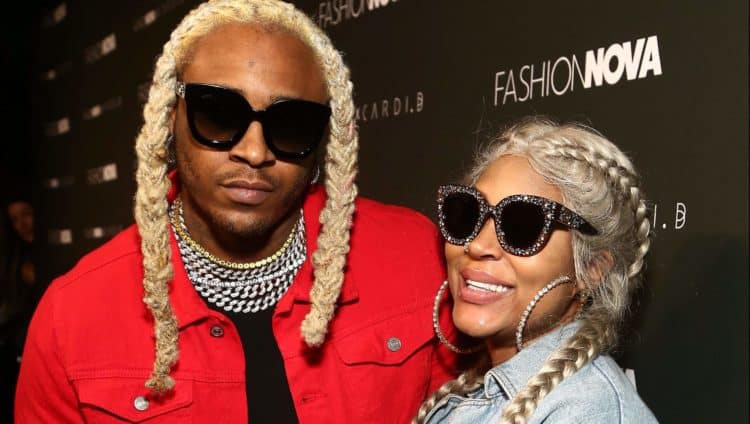 From homosexuality rumors to marriage drama, A1 Bentley has seen it all. With him being a celebrity, we get to see it unfold either on social media or through "Love & Hip Hop: Hollywood." He has been on the series for a few seasons but told his fans he will not be in season 7. Nevertheless, there is still a lot that goes on beyond the reality show that you most probably do not know, so get to learn more from these facts.
1. He was not faithful
Whatever is done in secret will one day come to light, and A1 seemed to have forgotten this fact when he hooked up with an already established serial homewrecker, Summer Bunni. The two were intimate, but A1 refuted the cheating claims saying he and Summer were only colleagues. However, a video proved the rumors accurate, and when his wife asked him, A1 confirmed that he had slept with Summer.
2. He allegedly has a hot temper
Anger had never had beautiful results, and A1 revealed he could not control his temper, especially where his son is involved. When attending Zell's fashion week, Zell told A1 and his wife that Misster Ray had said A1's son, Ocean, might not be his biological son. A1 could not contain his anger, so he confronted Ray, who defended himself, saying he was only repeating what he had read online. Still, the reality star did not think that was reason enough for Ray to disrespect his wife, so he slapped him. Fortunately, the two resolved the altercation with Ray saying that even friends fight.
3. Rumored he can be petty
Children will hit each other and say it is because one started hitting first, and the other had to stand up for himself. While we expect that in children, in adults, we hope to see high levels of maturity; just because someone wrongs you does not mean you have to retaliate. However, A1 does not seem to grasp this reality; his wife confessed that she slept with Safaree. Therefore, when A1 hooked up with Summer, his defense was that his wife cheated on him first.
4. He was made fun of for his blonde hair
A1 must have thought he was setting a new trend by replacing his dreadlocks with short blond hair. He even had the guts to say he looked like Elton John and Justin Bieber, but his fans could not see any resemblance between him and the musicians. Instead, as reported by The Jasmine Brand, some hoped it was only a wig. Others compared him to Sister Mary Clarence, while others said he would do anything for clout.
5. His wife has blocked him on social media
"A match made in heaven" is a phrase that has been thrown around when describing lovebirds, but in the case of A1 and Lyrica, it would not fit. The couple has been at each other's throats several times, and they do not care to hide it. Although hitting a rough patch in any marriage is normal, for these two, the patches seem to have gone beyond repairable damage. Consequently, Lyrica does not want to be in contact with her husband in any way, and even on social media, she has blocked him. Fans only came to know of the new development after A1 posted a picture but did not tag Lyrica.
6. He has been accused of being gay
Most Hollywood celebrities have taken ages to come out of the closet; in 2000, Ricky Martin said the gay rumors were spread by those who had nothing to do with their lives, but in 2010, he came out. Wentworth Miller and Ian Thorpe, among others, also denied gay rumors but eventually came out, which goes to show that you cannot fool everyone all the time. Likewise, with A1, people have noticed how he likes to dress like a woman, even painting his nails. Therefore one picture led to him being told to come out already, but A1 has chosen to ignore, so maybe with time, the truth shall set him free.
7. He was trolled for wearing diapers
People do anything to create a buzz on the internet, but some go too far, and A1 tops the list. In a video that seemed to be promoting his song "2 at a Time" the reality star posted a video of him and his son lying side by side, both wearing diapers; while Ocean is sipping milk from a bottle, A1 drank some beer. One of his followers asked the music producer to block him. Another said the video was disturbing while someone else added that he was convinced there is something wrong with A1.
8. He was once robbed at gunpoint
In March 2018, A1 was filming a video on his wife's Instagram live when two men entered the studio after an intern left. The men had guns, and they told the music producer to put the camera down before going ahead to rob him. After A1 watched the security cameras, he suspected that it was an inside job orchestrated by one of the interns, and he resolved to sue the studio.
9. His mother married a man young enough to be her son
Pam Bentley, A1's mother, does not care much about age, and when a Nigerian man, Antony Okenwa, sent her a direct message, it was not long before she went to visit him in Africa and in September 2018 they got married. At the time of marriage, Pam was 52, Antony was 23 and is five years younger than A1.
10. He and his wife eloped
Weddings can be expensive and emotionally-draining as you try to plan everything to a T, so some people choose to elope. A1 and Lyrica also picked to go down the same road for their own reasons, but Lyrica's mother was pissed that the couple did not tell her about the wedding. While some celebrities have eloped and still are happily in love and living drama-free, the same cannot be said of A1 and Lyrica.