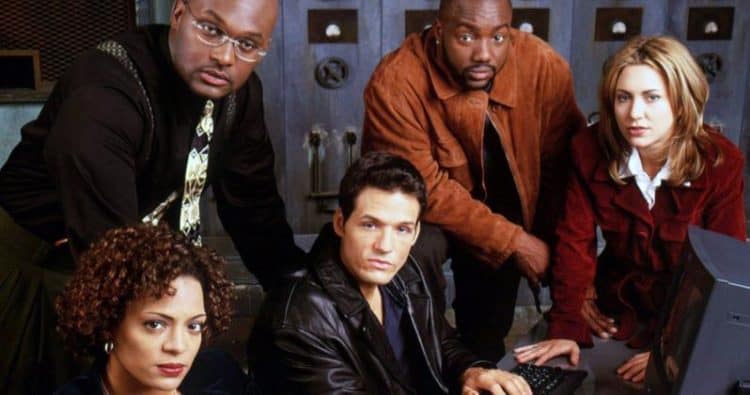 It would be nice to be able to say that only certain networks are leaning hard into remakes and reboots, but since that's the going trend at the moment it's easy to state that everyone is getting into the act and Peacock is really looking to make it happen since with a lineup including a rebooted Saved by the Bell and Punky Brewster, and now New York Undercover, it's likely that a good portion of their content that's going to be pushed to front and center is going to be stuff that we've seen in the past but will be getting new life from the network and will be expected to perform in a very big way. Whether it's going to be able to do this or not is hard to say since after having been off the air for so long it's easy to think that the actors that made the show what it was might be able to come back for a special appearance, or they might not be available at this time. Right now there haven't been any casting decisions made for the show, but on the upside, it is taking place in the same universe as the original, it's still odd to have to say such a thing, and as a result, it will be able to push the original story forward into the current timeline and showcase the current issues that have been ongoing for a while.
The one thing about a reboot, and I can't believe I'm saying this is, is that on a positive note it does, when executed properly, allow a show or a movie to use the updates that are given and create a story that people can get behind and prove to be an effective tool that can entertain and even on occasion educate people. As someone that's usually against reboots, it's hard to say, but there are those that serve a purpose, and entertainment is usually a good enough excuse to bring something back so long as the source material is going to be followed in a way that might not be entirely cohesive but can at least allow the past and present to join in a way that works for the fans. As a streaming network, it would really appear that Peacock is attempting to use reboots and remakes as a way to gain some competitive edge over the competition and simply stick in there while doing all it can to not suffer the same fate as Quibi, which has had to fold up and will likely have to find a way to redistribute the shows that it had on hand. The smaller streaming network was hamstrung for a couple of reasons and has had to admit that it's time to simply throw in the towel and find another way to go about their business.
At the moment it would feel that Peacock is doing just fine since they have the backing and they have a wide array of shows that are coming to the network very soon and will likely bolster the streaming site in a big way. So far the streaming wars have seen a few big names rise and some fall, but apart from Quibi, the networks are still doing what they can to remain strong and to bring people the kind of programming they want. Whether it will come down to the last network standing or not is hard to say, but some people might actually root for that since trying to choose between the many networks that are currently out there in an effort to see all the shows they want and enjoy, some people are becoming increasingly frustrated. Netflix has actually seen a decline in subscriptions thanks to the controversial movie Cuties that they decided to continue forward with, but this doesn't appear to be hurting the network in a significant way at the moment. Amazon and Disney+ are definitely gearing up for a push since The Mandalorian season 2 is coming and Amazon has been fairly busy developing and gathering various properties. Even AppleTV Plus and other sites are doing what they can to stay competitive, which means that Peacock is one of those that really needs to figure out a formula for staying as close to the pack as they can in order to avoid dropping off at some point.
Right now it would appear that Peacock is looking just fine with what it has and could ride forward on the premise that the shows they're planning on airing will help them remain a network to be reckoned with. New York Undercover did have a following back in the day, and it's likely that it could find another one in this era. Now all we have to do is wait and see how things are going to turn out.