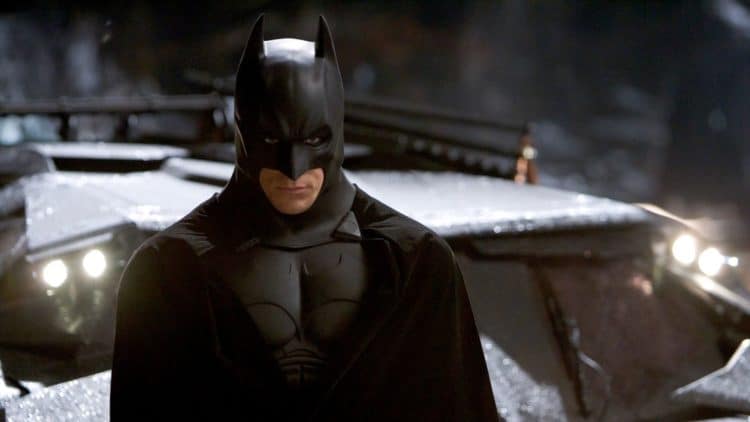 It doesn't take much to make those on the internet 'go nuts' since there tends to be a great wealth of information that people find to be worth flipping out for, though whether it's in a good or bad way is hard to tell sometimes since a lot of people that get on the internet feel primed to go either way. But the bot-written Batman script that surfaced a while ago is, oddly enough, something that people are latching onto since they appear to need another form of entertainment that keeps them busy and satisfies the need of those that absolutely need something to make them laugh or talk about. The script is something that came out a while back and is completely nuts since thinking like a bot apparently includes being unable to think around corners and taking everything as literally as possible. But the idea of everyone going nutty over anything and everything Batman at this point is also the reason why the mention of this script is currently a topic, especially with Robert Pattinson taking over, a Justice League Snyder Cut coming along, and other matters that people are paying attention to in regards to the dark knight taking place at the moment as well. In other words, Batman is usually a big topic, but it would appear that discussion and interest have come around yet again and the dark knight is on everyone's mind again.
This particular script though is something that has people laughing and wondering just how in the world a bot, or anyone for that matter, could come up with the material that was given, but to be fair one doesn't have to have a few screws loose to just go wild and enjoy a bit of tomfoolery now and again. Batman is one of the many heroes that has been a target of humor more than once throughout his history and likely there will be plenty more throughout history that will be subjected to the same treatment. In defense of those that are making these humorous remarks the idea of spoofing heroes is nothing new since unfortunately they're left wide open for the mockery a lot of times since the idea of someone dressing up and taking on an alter ego to go defend people is a bit silly now and again given that people would respect an individual quite a bit more if they showed their face, particularly since a lot of heroes such as Batman have been vilified in the past and called vigilantes. Imagine what might happen if heroes were accountable for their actions and the damage they end up doing and were asked, not forced, to become actually crimefighters that were on the side of law and order.
Ludicrous as that might sound it's kind of an interesting concept since it would mean that they would be officially sanctioned by the law to take on and even take out various villains and could even be part of a recognized task force that was aimed specifically at taking on the worst of the worst. Admittedly in the comics, there are villains that are well beyond the normal police, but instead of raising a signal in the sky or hoping that they're within earshot or are monitoring the populace in some creepy, technological manner that could be construed as an invasion of privacy, heroes could possibly be official in their capacity and true servants of the people. It's an awkward idea that some folks might feel hampers the heroes in a big way, and it's not likely to happen in the comics or the movies since the idea feels as though it could be lacking the dramatic punch that a lot of people look forward to when it comes down to the hero causing just as much damage as they try to prevent. But in the long run, it does feel like something that might be interesting since it could bring the heroes down to the level of the people they're actively trying to save. As far as being ridiculed, that's not about to stop since like it or not, the Batman bot-script is just one way that people tend to have fun with the dark knight, and it's usually in good humor that such things are done.
After all, if you can't have fun with the heroes then what's the point? It's one thing for heroes to be serious and stoic all the time, but the bot-script is one of the ways that it's shown that Batman, ever the serious comic book figure, is prone to be mocked a time or two. It's not that big of a deal really since as many people would and have pointed out in the past, his reputation can survive the playful hit because…he's Batman.