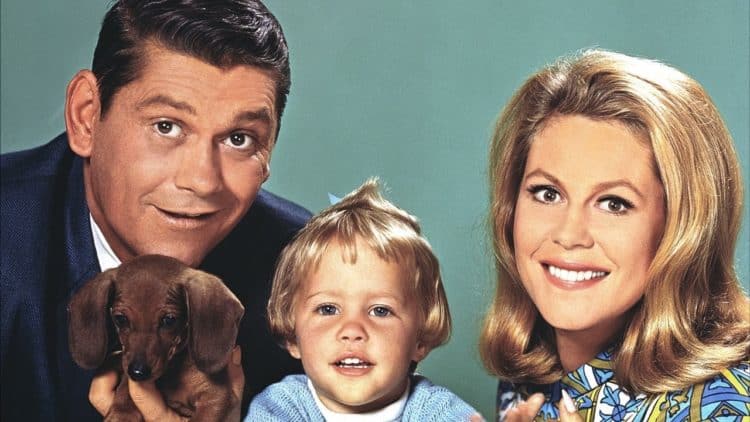 One thing we don't know about the upcoming Bewitched movie that Sony is going to be pushing is when it will release, but what is known is that it's apparently a go, though who's going to take on each role is still up in the air. As of now, that's not a huge concern though since the idea of actually bringing this idea back is getting people excited since when it first aired, Bewitched was one of the shows that performed quite well and was, as many of us likely remember, a favorite show among the many from back in the day. It might be thanks to WandaVision in part that this idea is getting another push, but there have been a couple of attempts to bring it back in the last two decades. In 2005 the show idea was turned into a movie with Will Ferrell and Nicole Kidman, as well as Michael Caine, but it flopped so hard that it actually earned several nominations for the Golden Raspberry award, especially when it came to the chemistry between Ferrell and Kidman. Something about the movie just didn't feel right to critics, and fans weren't entirely forgiving of it either as the movie sank in such a big way that no one bothered to try taking the idea any further for a while, though only a few years ago it was attempted once again to revive the show, but to no avail.
It would appear that the 2005 movie will be completely disregarded when it comes to creating this reboot, and a lot of people might be breathing a sigh of relief since the continuity of the movie might have been a little too much to put up with. But how things are going to go in the modern era with a witch that can wiggle her nose and make anything happen is going to be interesting since while it's not exactly a new idea to introduce someone that has supernatural powers, it is something that will need to be handled with care since with so many supernatural movies and TV shows already out there and vying for attention it's bound to happen that the Bewitched reboot will need to lean pretty heavily into one idea or another that will make it more attractive for the viewers. Nostalgia is a powerful tool to use when needed, but it's also something that can backfire in a very big way since using it too often can be a detriment to the show that's utilizing such a method. That would mean that the updates necessary for this reboot would have to be pretty extensive while it would still need to take advantage of the familiar and necessary elements that made the show great in the first place.
This is entirely doable of course since the writers might find it to be a bit of a challenge, but there's no doubt that it will pose at least a bit of a challenge to those that are going to be working on it, since converting anything from the past to the modern era means taking a look at everything that went into the show and changing it just enough, or as it needs to be so that it can fit into something that people will enjoy today. The story of Bewitched is still one that can be adapted to last for a while since it contains convincing characters and a narrative that can be played with a bit while still keeping the general feel of the show intact. Sony doesn't have a perfect track record when it comes to adapting certain properties, but they haven't exactly failed with every endeavor since there are plenty of properties owned by Sony that have done quite well, and have kept the gist of the source material that they've been derived from, so it's with a lot of faith that people are bound to look forward to the arrival of Bewitched eventually. It does feel that there might be plenty of comments to come when thinking about Bewitched since the attempt has been made more than once to bring it back to prominence. But as of now, this idea does sound like something that will be yet another precursor to other ideas from the past that might be developed as the months and years continue to roll by.
For one reason or another, past ideas are still showing a lot of influence when it comes to pushing forward with one show and one movie after another. Fighting against it isn't exactly pointless, but it is a losing battle no matter how many of us want to remain stubborn about it. The current movies and shows we have are built upon the foundation that shows like Bewitched helped to build, so it shouldn't be too hard to accept a reboot for a show such as this, especially if it can be updated in a manner that people will enjoy.