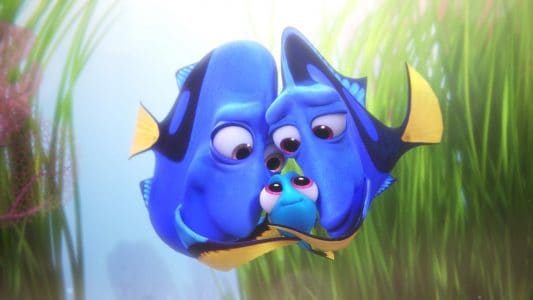 5) Finding Dory — If you missed out on this long-awaited sequel to 2003's Finding Nemo you can go check it out right now on Netflix. Although it couldn't quite stand out from a crowded animated field — which included Zootopia, Kubo and the Two Strings, Moana, Sausage Party and the criminally underrated Long Way North — it was a mesmerizing return to form for Pixar after having kept these highly memorable characters on ice for over a decade.
It is well-voiced, gorgeously animated and just as emotionally resonate as its predecessor. While not quite as memorable or narratively fresh as the movie it spun off from, it is a far worthier successor to it than its derivative title suggests. It's a delightfully well-crafted film that will satisfy Pixar fans of all ages.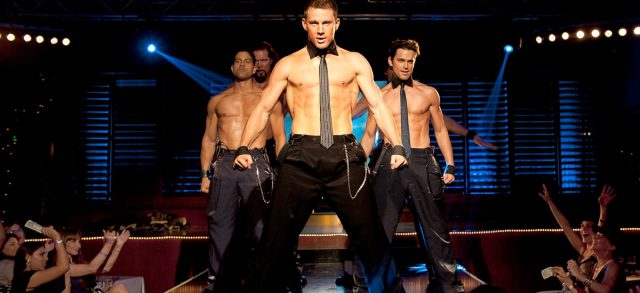 4) Magic Mike — No, really. Magic Mike. The male stripper movie starring Channing Tatum. And no, this movie recommendation isn't just for the ladies.
I first begrudgingly sat down for Magic Mike as a means to an end: a concession to get my girlfriend to agree to watch 21 Jump Street. And though I say that I still chose the better half of that double feature, I was shocked to discover that Magic Mike was genuinely a good movie. It had a more interesting story and more compelling characters than a movie with its premise had any right to be. It was funny, the dancing was outstanding and written and directed by talented men (Steven Soderbergh, anyone) who treated its otherwise tantalizing material with the same gravity that they would a serious drama.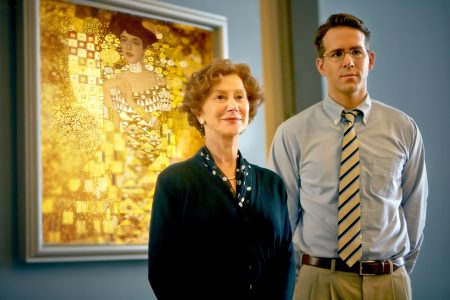 3) Woman in Gold — There are so many great, compelling, historical dramas released every year that one or two equally worthy films invariably get left behind. Especially when they are released in the summer, these kinds of weighty films get ignored as often and not, and certainly forgotten by the time major awards hit.
This Ryan Reynolds-fronted drama about the persistent costs of World War II against those fortunate enough to survive it is one such film. It is a deeply personal drama is as much about reuniting with those we love (and the things which remind us of them) as it is about embracing the truths of your past, regardless of how unwholesome they might be. It is about healing just as much as it is about accountability. Anybody with the stomach for Holocaust dramas — even ones set this long after the fact — owes it to themselves to see this unsung gem.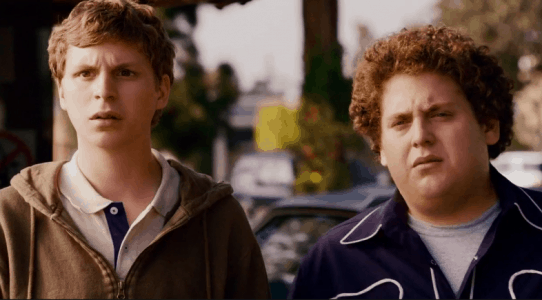 2) Superbad — I am usually not a big fan of comedies. I've said as much on the subject in the past. But when I find one that I like — one that hits me just right — I will forever become its biggest champion. And although cinephiles at large seem to have forgotten about this one, it is without question one of the funniest movies I have ever seen.
The cast is, bar none, fantastic. Jonah Hill, Michael Cera, Emma Stone and Seth Rogen pull out all the stops in a movie released before any of them made a name for themselves. Rogen and Evan Goldberg wrote the film — the first of a series of collaborations that includes Pineapple Express, This Is the End and The Interview — based on time as awkward teenagers. Filled with affecting drama as much as it is explosive comedy, it is undoubtedly the funniest movie you'll find on Netflix in February, except for maybe…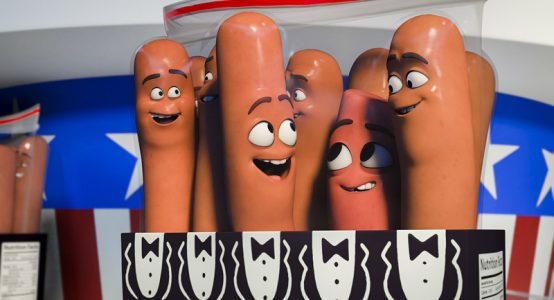 1) Sausage Party — While certainly not for everybody — and doubtless to be the cause of a number of outraged parents who mistakenly let their under-aged kids watch this R-Rated gross-out comedy — Sausage Party is without question the funniest, cleverest and most intelligent comedy of the last year. It takes the premise of "Toy Story, but with food" and takes it to its most horrific extreme.
Exceptionally well-cast, brilliantly written and ably directed, the movie more than lives up to the promise of its memorable Red-Band trailer. Wait until the kids go to bed before starting this one, though, because you don't want to have to explain what's about to happen to those poor hot dogs.
Save
Tell us what's wrong with this post? How could we improve it? :)
Let us improve this post!