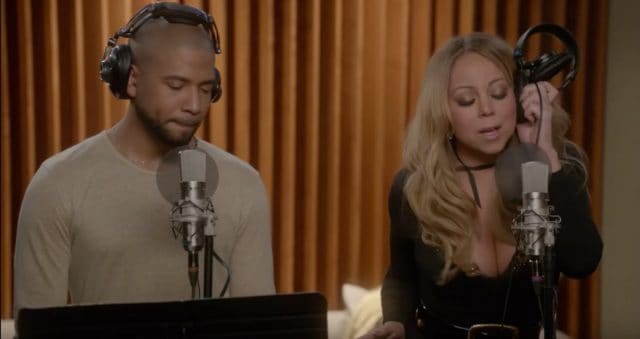 It's that time of the year again. Not only do the kiddies return to school and football games are in full swing, but a new television viewing season is upon us. Every September, TV fanatics wait for premiere week to catch the return of their favorites series and also sample the new shows that will be hitting the airwaves. This week, we will provide guidance on what you need to watch live so you don't miss the spoilers at the water cooler the next day at work. We will also discuss which shows can be recorded and watched on a lazy Saturday afternoon. Today, let's take a look at Wednesday nights. This day includes lots of comedy on ABC, 3 stellar dramas on NBC, and Mariah Carey on this season of Empire.
8 PM
ABC: The Goldbergs/Speechless (September 21)
CBS: Survivor (September 21)
CW: Arrow (October 5)
Fox: Lethal Weapon (September 21)
NBC: Blindspot (September 21)*Season premiere September 14th at 10 PM
Watch Live: Arrow – Oliver (Stephen Amell) will be fighting a new villain in season 5. Prometheus is something that Oliver helped create and now must vanquish from the world.
DVR: The Goldbergs – Erica (Hayley Orrantia) will finally enter her senior year and will try to win over Geoff (Sam Lerner) after he moved on with Evelyn (Allie Grant). Also, Mother of the Year Beverly (Wendi McLendon-Covey) will be able to bother her children even more after she becomes a substitute teacher.
9 PM
ABC: Modern Family/black-ish (September 21)
CBS: Criminal Minds (September 28)
CW: Frequency (October 5)
FOX: Empire (September 21)
NBC: Law & Order: SVU (September 21)
Watch Live: Empire – Season three of Empire will be just as juicy as the previous two. Mariah Carey will play Kitty, a singer that will duet with Jamal (Jussie Smollett).
DVR: Law & Order: SVU – Olivia (Mariska Hargitay) must deal with the death of Chief Dodds' (Peter Gallagher) son. This will cause Olivia to be more protective of her team and go out in the field even more!
10 PM
ABC: Designated Survivor (September 21)
CBS: Code Black (September 28)
NBC: Chicago PD (September 21)
Watch Live: Chicago PD – Season four of Chicago PD will focus on Lindsay (Sophia Bush) turning on Voight (Jason Beghe), as it is believed he murdered the man who shot his son. Burgess (Marina Squerciati) will get a new partner, while Antonio (Jon Seda) will find love with Brett (Kara Killmer).
DVR: Designated Survivor – Kiefer Sutherland makes a return to television. He will play a member of the Cabinet that becomes the next POTUS after an explosion at the Capitol kills the current president and most of his staff.
Are you ready for the new TV season? Tell us what shows you will be watching on Wednesday nights in the comments section below.
Photo by: FOX