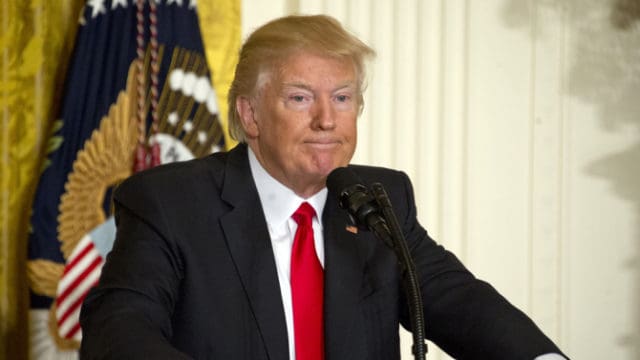 There was a point today I actually thought that I might not write about Donald Trump but come on, who are we kidding here? As long as this guy's in office there's just no chance that I won't write something, no matter how short. The latest on Trump as we all know involves the new reversal on transgender bathroom policy in schools. We covered that earlier by sharing a Stephen Colbert clip.
The other news I felt was interesting today is that Trump continues going after the media. This time he mocked CNN by calling it the Clinton News Network. Is it actually possible he recampaigning strategy is going to shift America? I mean it won him the White House. Is their whole goal to eventually change all of our attitudes with all of this? Honestly I don't think anyone knows but perhaps his strategy is that if you spew out enough lies, eventually they'll become truth.
Speaking of lies, did you know that Donald Trump is better than ANYONE at a lot of things? In fact there are 24 things that no one, and I mean no one does better than Donald Trump. Here they are:
Tell us what's wrong with this post? How could we improve it? :)
Let us improve this post!