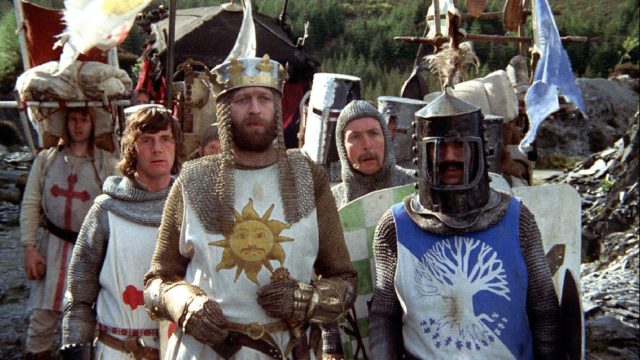 I'm not sure if I'll get into hot water for saying this but I never liked Monty Python and the Holy Grail. Never for one minute did I ever laugh nor think one scene was even remotely funny. While I have tremendous respect for guys like Michael Palin and John Cleese I just never thought it was funny. The thing is, I even like slapstick and absurd situational comedy like the kind of stuff you'd see from Mr. Bean but when it came to Holy Grail I just thought it was stupid and way too over the top.
I personally think there's a big difference between a Holy Grail type of comedy and the comedy you'll find in a movie like Airplane. Both ludicrous and even "dumb" but I think that one is just simple silliness and lunacy whereas Airplane has some wit and thought behind it. Eh, that's my rant and I'm sticking with it.
Even though I'm not a fan of Holy Grail I'm still aware of it's legitimacy in the comedic cinema realm, therefore I was interested when I learned these 21 facts about the movie I had never known before. Hope you enjoy!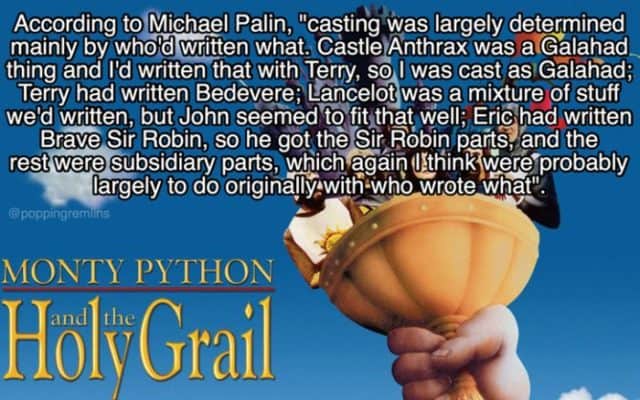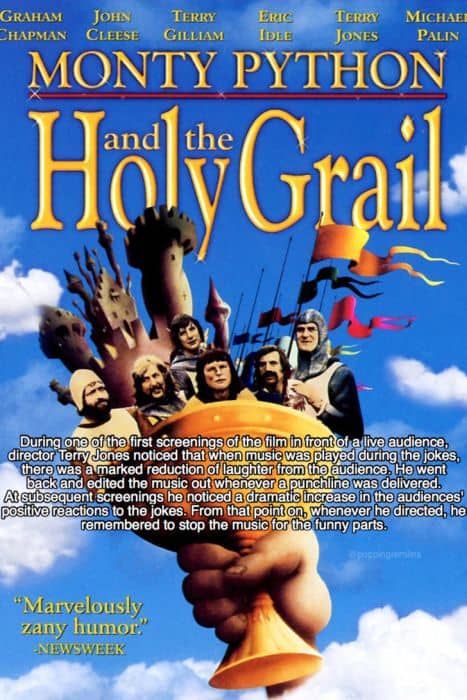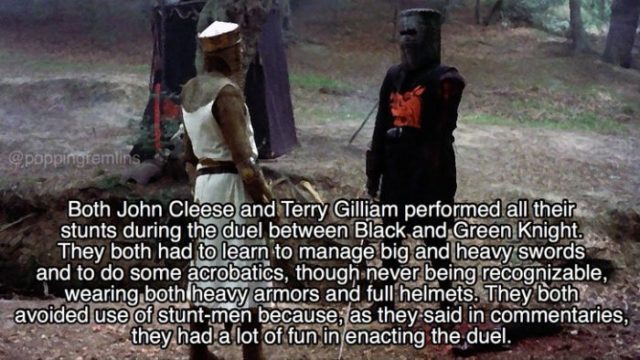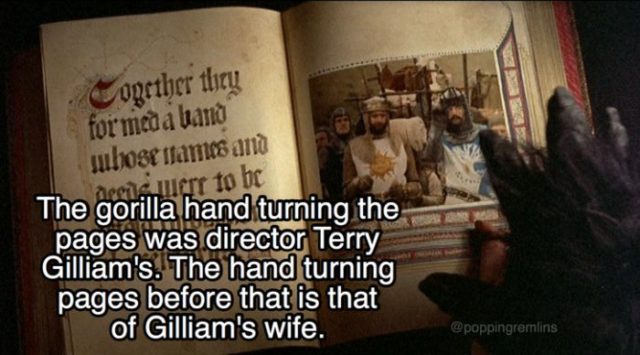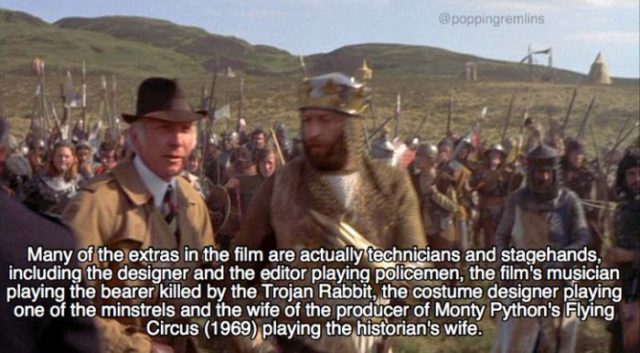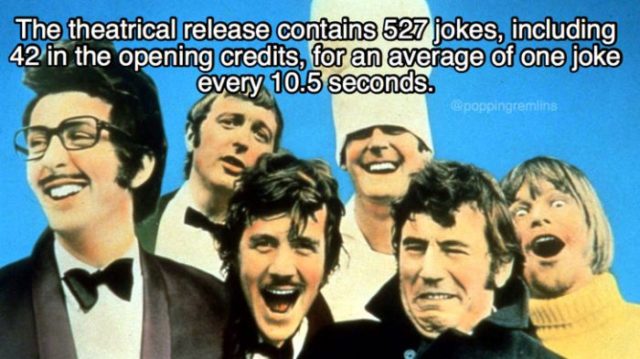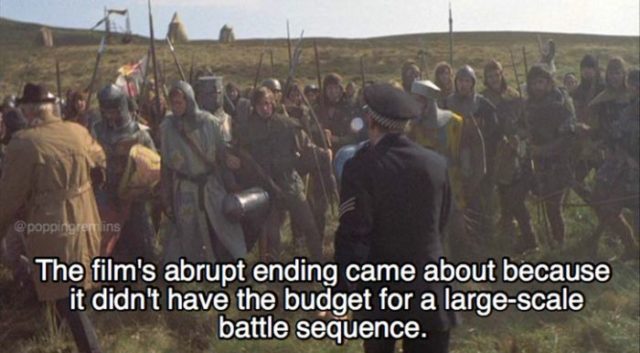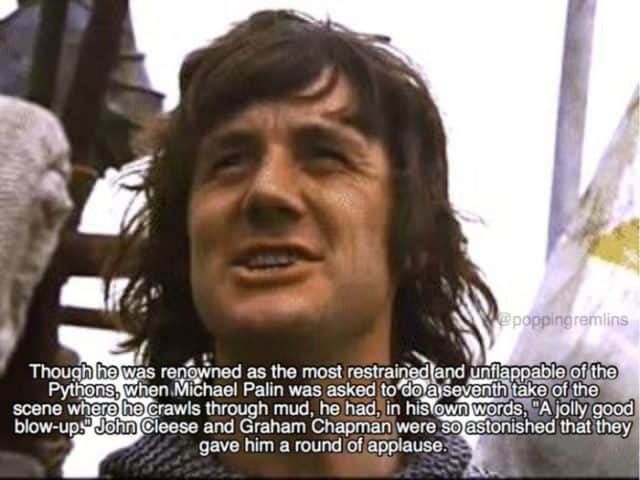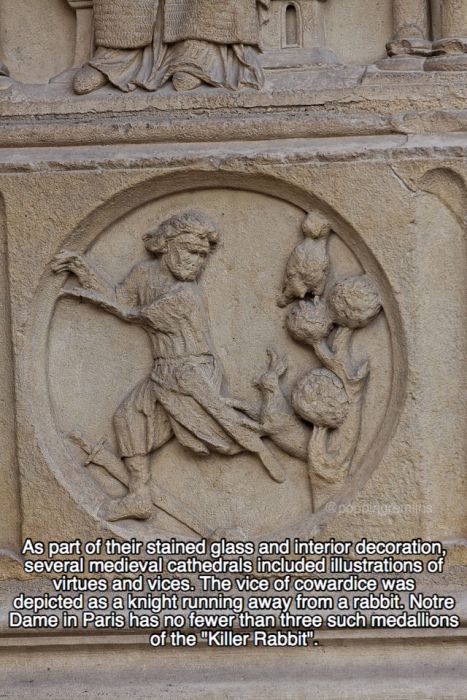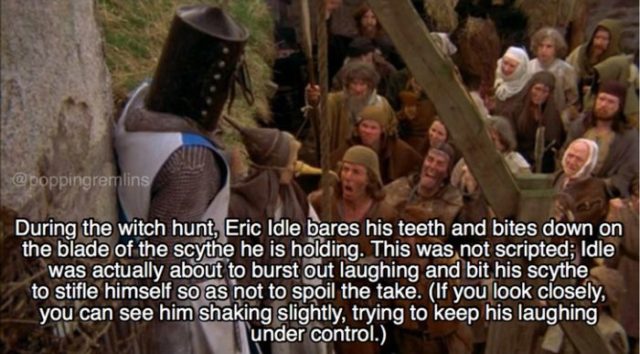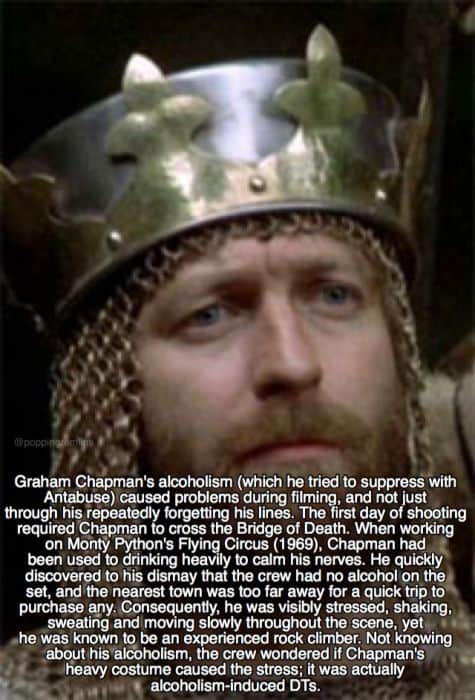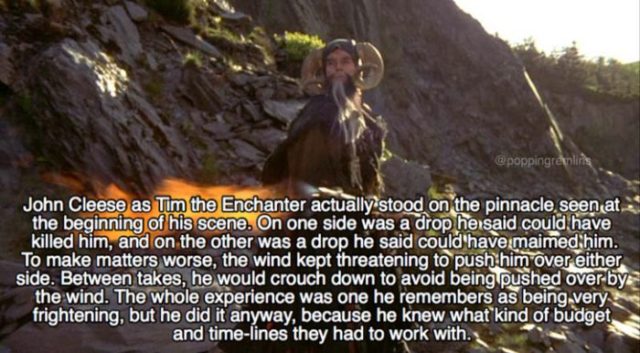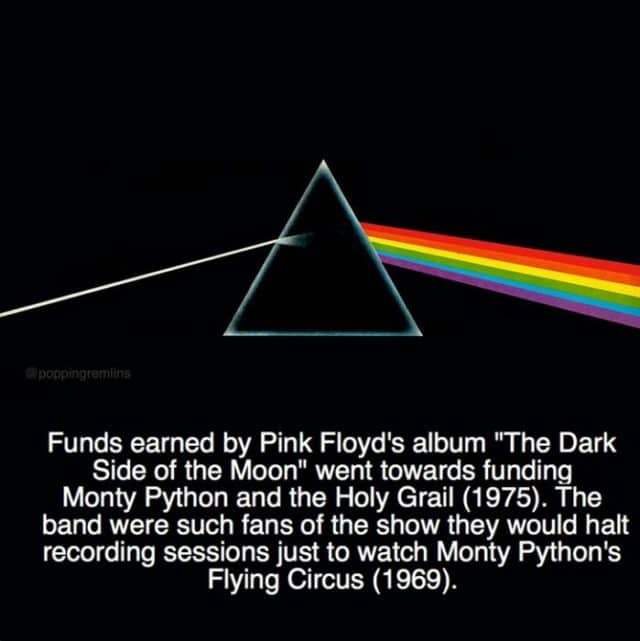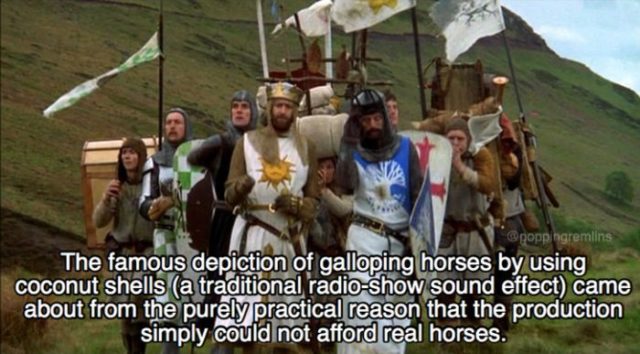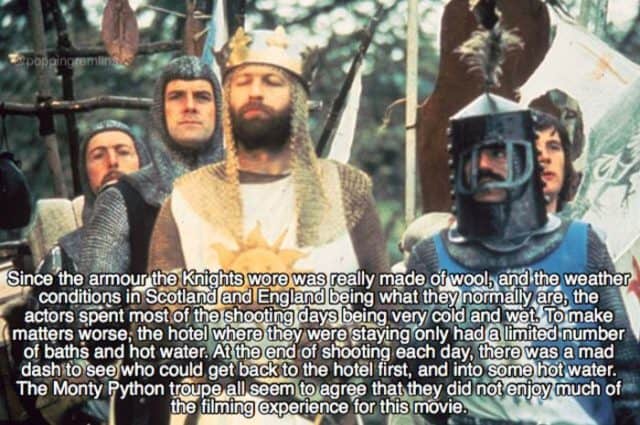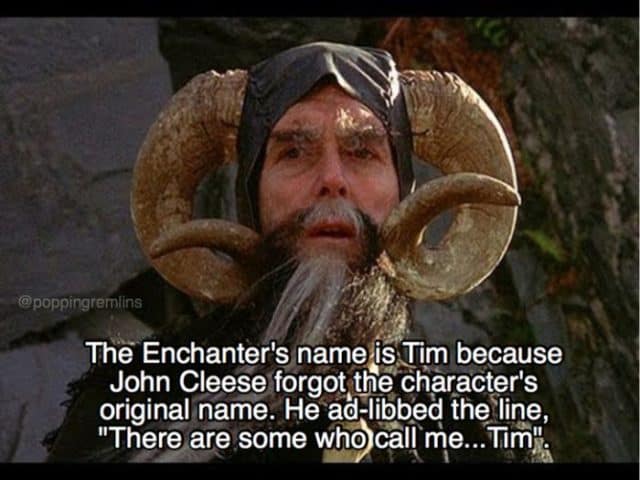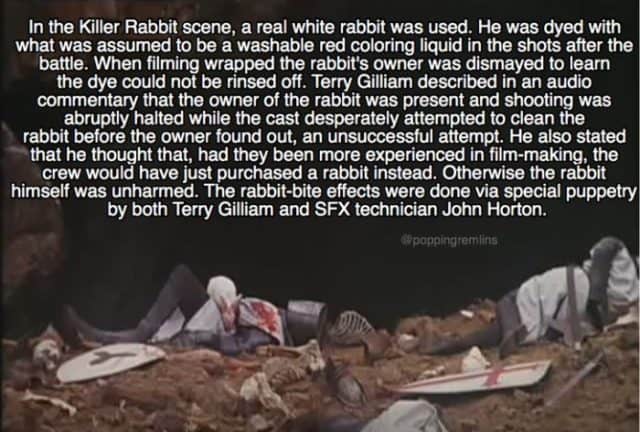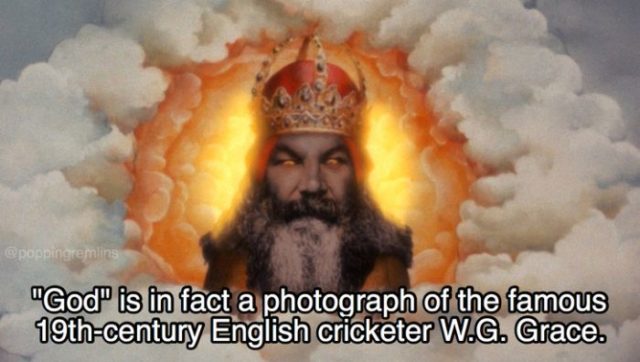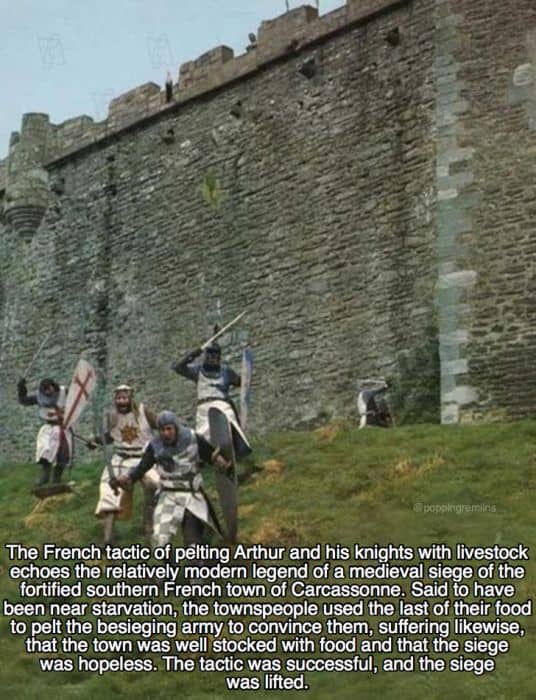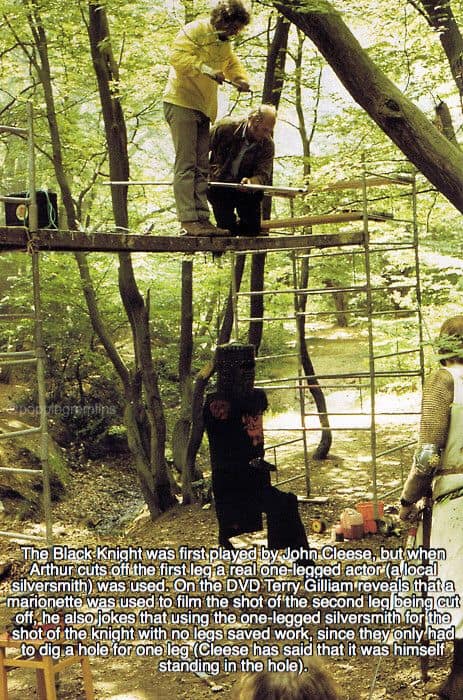 Tell us what's wrong with this post? How could we improve it? :)
Let us improve this post!