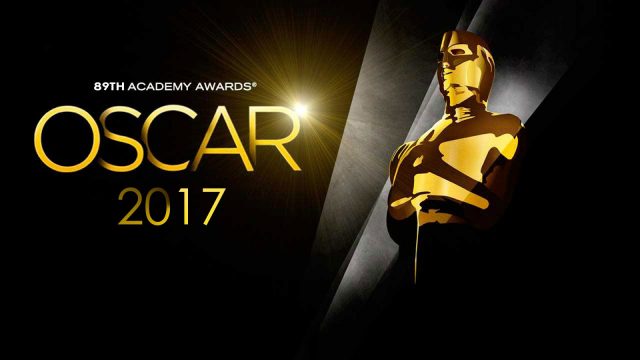 While Deadpool fans were certainly rooting for it, we're sure that a collective sigh of relief among movie critics occurred when Deadpool was not include in this year's Academy Award nominations. However there were some "non-conventional" movies that did get some attention. Doctor Strange and Rogue One: A Star Wars Story picked up some technical nods, and Suicide Squad was nominated in the Best Hair and Makeup category.
Sadly we're not seeing anything from Batman V Superman (just kidding, we're not sad at all). With regard to the rest of the main nominations there weren't too many surprises. As it ruled at The Golden Globes, La La Land received a whopping 14 nominations.
Mel Gibson is back in the Hollywood fold with his nod for best director of film Hacksaw Ridge. Denzel Washington has to win for Fences right? Same goes for Viola Davis as best supporting actress for Fences. Would be pretty cool if Doctor Strange won for visual effects.
Anyway, the full list for the main categories is below:
Best Picture
Arrival
Fences
Hacksaw Ridge
Hell or High Water
Hidden Figures
La La Land
Lion
Manchester by the Sea
Moonlight
Best Director
Denis Villeneuve, Arrival
Mel Gibson, Hacksaw Ridge
Damien Chazelle, La La Land
Kenneth Lonergan, Manchester by the Sea
Barry Jenkins, Moonlight
Best Actress
Isabelle Huppert, Elle
Ruth Negga, Loving
Natalie Portman, Jackie
Emma Stone, La La Land
Meryl Streep, Florence Foster Jenkins
Best Actor
Casey Affleck, Manchester by the Sea
Andrew Garfield, Hacksaw Ridge
Ryan Gosling, La La Land
Viggo Mortensen, Captain Fantastic
Denzel Washington, Fences
Best Supporting Actress
Michelle Williams, Manchester by the Sea
Viola Davis, Fences
Nicole Kidman, Lion
Naomie Harris, Moonlight
Octavia Spencer, Hidden Figures
Best Supporting Actor
Mahershala Ali , Moonlight
Jeff Bridges , Hell or High Water
Lucas Hedges, Manchester by the Sea
Dev Patel, Lion
Michael Shannon, Nocturnal Animals
Best Animated Feature
Kubo and the Two Strings
Moana
My Life As a Zucchini
The Red Turtle
Zootopia
Best Visual Effects
Deepwater Horizon
Doctor Strange
The Jungle Book
Kubo and the Two Strings
Rogue One: A Star Wars Story