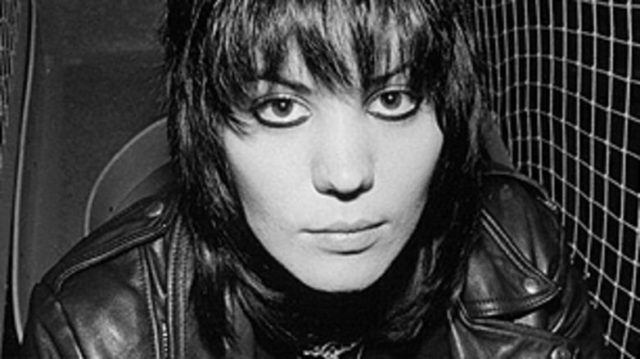 Rock music is one of the most popular genres of music and it is loved by millions of people of all ages across the globe. When people think of this style of music, it is usually the lead male singers that spring to mind. There are some fantastic examples of talented men who have enjoyed massively successful careers in rock music, such as Kurt Cobain, Freddie Mercury, Axl Rose, Steven Tyler, and Jon Bon Jovi, to name but a few. However, there are also many amazing frontwomen from rock bands. Their talents as vocalists and musicians has led their bands to enjoy massive success. There are women who have made significant contributions to this musical style, broken records, and changed the way women are viewed in the music industry. Here are 20 of the greatest frontwomen in rock history.
20. Florence Welch- Florence + The Machine
Florence Welch was born in Camberwell, London, on August 28, 1986. She is a singer and songwriter who is the lead vocalist of the indie rock band 'Florence + The Machine'. This is a group she formed in 2007 with Isabella Summers who is the bands keyboardist. The group became famous for Welch's powerful vocal performances and also for the eccentric and dramatic production of their music. 'Florence + The Machine' released their solo album in 2009 and a second album followed in 2011. Their third and most recent album was released in 2015. The group have been nominated for eight Grammy Awards. They have won an MTV Video Music Award, three Q Awards, and four Shockwave NME Awards.
19. Susanna Hoffs- The Bangles
Susanna Hoffs was one member of the trio who co-formed 'The Bangles'. The other two women were Vicki Peterson and Debbie Peterson. Strictly speaking, each of the singers performed an equal amount of the vocals so there was no official frontwoman of this band. However, it was Susanna Hoffs who attracted the most attention in the band. This might have been because of her looks or her personal relationships, which included a relationship with Prince. The fact that she once revealed that she had recorded the single 'Eternal Flame' while naked may also have contributed to the amount of attention this singer received. The Bangles were formed in 1981 and released their first album the following year. They recorded three albums before disbanding in 1989. However, they reunited in 2000 and released their fourth album in 2003. Hoffs has also enjoyed a successful solo career.
18. Cherie Currie- The Runaways
Cherie Currie was the lead vocalist of the girl rock band 'The Runaways. This Los Angeles rock band were a big hit during the mid-to-late 1970s. While she was with 'The Runaways', they produced two studio albums and one live album. Currie was once described in a magazine as the lost daughter of Brigitte Bardot and Iggy Pop. When she signed with the record label, her deal stated she had to create four albums. She only made three with 'The Runaways'. Therefore, she was contractually obliged to create a fourth album as a solo artist. On the album, she recorded a duet with her sister Marie Currie and this led to the sisters forming a duo called Cherie and Marie Currie.
17. Grace Potter- Grace Potter and The Nocturnals
Grace Potter was born in Vermont on June 20, 1983. She is a singer, a songwriter, a multi-instrumentalist, and an actress. Although she predominantly works as a solo artist, she is also the lead vocalist for a group called 'Grace Potter and The Nocturnals' which was formed in 2002 in Vermont. Other members of this group include Matt Burr and Scott Tournet. The style of music they perform is indie rock, although their other influences include blues rock, folk rock, and hard rock. People have compared Potter's vocals to those of Janis Joplin. As a solo artist, Potter has collaborated with artists including The Rolling Stones and Kenny Chesney.
16. Alison Mosshart- The Kills / The Dead Weather
Alison Mosshart was born in Florida on November 23, 1978. She is a singer and songwriter known for performing a range of musical genres, including psychedelic rock, garage rock, indie rock, blues rock, and post-punk rock. She started her career in the music industry in 1995 when she joined a Florida punk rock band called 'Discount. This group disbanded in 2000 after five years together, in which they had only achieved moderate success. Along with British guitarist Jamie Hince, she then co-founded the band 'The Kills' and became the groups lead vocalist. Their first album was released in 2003 and their most recent album was released in 2016. At the same time as being in this group, she also sang with the group 'The Dead Weather' between 2008 and the present day. This group has released three albums.
15. Nina Persson- The Cardigans
Swedish singer and lyricist Nina Persson is the lead singer of the rock-pop group 'The Cardigans'. This group was formed in 1992 and consists of Persson, Peter Svensson, Magnus Sveningsson, Lars-Olof Johansson, and Bengt Lagerberg. They released their debut album 'Emmerdale' in 1994. In 1996, they shot to fame internationally when they released their single 'Lovefool'. This was a track from the album 'First Band on the Moon'. Persson has also worked as a solo artist and released three albums; one under her own name and two using the name A camp. In 2006, she made her acting debut in the Swedish movie 'Om Gud vill'. The band split in 2006 before reforming in 2012. 'The Cardigans' have sold more than 15 million albums worldwide.
14. Hayley Williams- Paramore
Hayley Williams is the lead vocalist, the primary songwriter, and occasional keyboardist of a group called 'Paramore'. She was born in Mississippi on December 27, 1988, and showed musical talent from a young age. She co-formed Paramore with Zac Farro, Josh Farro, and Jeremy Davis. Williams has an expansive vocal range of four octaves and she is famous for her acrobatic style of signing. Some of Paramore's singles include 'Airplanes', 'Stay the Night', and 'Vicious Love'. Williams' record label initially wanted her as a solo artist but she only agreed to sign if she was in a band with her friends from high school.
13. Shirley Manson- Garbage
Shirley Manson is a Scottish singer, songwriter, and actress who was born in Edinburgh on August 26, 1966. She is best-known as the lead vocalist for 'Garbage', an alternative rock group. Although she now resides in Los Angeles, she spent most of her career splitting her time between Scotland and the United States so that she could record music. At the beginning of her career, she performed backing vocals for a band called 'Goodbye Mr. Mackenzie'. She had then planned to launch a solo career but was spotted by members of 'Garbage' who contacted her wanting her to perform with them. Her first audition with them was unsuccessful but when she tried for a second time, she began to sing on some of their tracks. When she complete unwritten pieces and they recognized both her singing and songwriting skills, she then became a full-time member of the group. This band's debut album was released in 1995.
12. Ann Wilson- Heart
Ann Wilson is a singer and songwriter who is best-known as the lead vocalist of the rock group 'Heart'. She was born in San Diego, California, on June 19, 1950. Wilson has performed as a singer from 1967 to the present day. The line-up of 'Heart' has changed over the years, but the center of the group since 1973 has been Ann Wilson as the lead vocalist and her younger sister, Nancy, as the guitarist. This group was particularly popular in the late 1970s and their music was influenced by both folk music and heavy metal. The group has split and reformed many times over the years. In 2013, the group was inducted into the Rock and Roll Hall of Fame. Some of Heart's hit singles included 'Dreamboat Annie', 'Beautiful Broken', 'Desire Walks On', and 'Magazine'.
11. Grace Slick- Jefferson Airplane
Grace Slick was particularly well-known in the San Francisco music scene in the 1960s. At this time, psychedelic music was all the rage and this singer and songwriter was at the forefront of all the action. Her career spanned four decades, during which she was a solo artist and the front woman in several bands, including the 'Great Society', 'Jefferson Airplane', and then 'Jefferson Starship and Starship'. She is best-known for her performances as the lead singer of 'Jefferson Airplane'. She joined this band in late 1965 as a replacement for the original lead singer, Signe Toly Anderson, who had decided to leave the band to concentrate on caring for her child. Some of their hit singles included 'White Rabbit' and 'Somebody to Love'. Slick has been married twice and has one daughter.
10. Dolores O'Riordan- The Cranberries
Dolores O'Riordan is an Irish singer and musician who was born in Limerick on September 6, 1971. She is best-known as the lead vocalist of the rock band 'The Cranberries'. She led this group to achieve worldwide success between 1990 and 2003 when the group took a break. During this period, the group released five successful albums. The group was reformed in 2009. O'Riordan wrote 'Zombie' and 'Linger' which are two of the band's best-known tracks. While the band were having their hiatus, O'Riordan worked as a solo artist and also briefly performed as the lead vocalist for a band called 'D.A.R.K.'. Dolores O'Riordan was married to Don Burton from 1994 to 2014. They have three children together; Taylor Baxter, Molly Leigh, and Dakota Rain.
9. Chrissie Hynde- The Pretenders
Chrissie Hynde was a founding member of 'The Pretenders'. She was born in Ohio on September 7, 1951, and became passionate about music as a child. During her teens, she enjoyed watching bands perform in her local area. She joined her first band while at university and several subsequent bands followed but none of them achieved any great level of success. She formed 'The Pretenders' in 1978on the advice of a record label owner called Dave Hill. The new groups consisted of Hynde, Pete Farndon, James Honeyman-Scott, and Martin Chambers. Their double-A track single 'Stop Your Sobbing/ The Wait' was released in 1979 and this was the beginning of their successful careers as a group. Hynde has been married twice and has two children.
8. Joan Jett- The Runaways/ Joan Jett and The Blackhearts
Joan Jett is probably one of the most iconic women in rock music. She initially sang with the girl rock band 'The Runaways' before briefly enjoying a career as a solo artist and then becoming the lead vocalist for 'The Blackheart' in the late 1970s. From then to the early 1980s, the group predominantly toured. They pressed copies of the 'Joan Jett' album to stay afloat. The group are most famous for their hit single 'I Love Rock and Roll' in 1982. This single was number one on the Billboard Hot 100 for seven consecutive weeks. In 2015, Joan Jett was inducted into the Rock and Roll Hall of Fame.
7. Annie Lennox- The Eurythmics
Annie Lennox is best-known as the lead vocalist for The Eurythmics. However, this is not the group with which she started her career. Originally, she was in the moderately successful group 'The Tourists' during the late 1970s. It is her success with 'The Eurythmics' that has earned her the most recognition. This group were a big hit during the 1980s. They won a total of eight Brit Awards for their music and Annie Lennox became known as the 'Brits Champion of Champions'. In 1992, Lennox decided that she would embark on a solo career instead and her fame and success grew further. Annie Lennox has been married three times and had three children with her second husband, one of whom was stillborn in 1988.
6. Gwen Stefani- No Doubt
Gwen Stefani was born in Fullerton, California, on October 3, 1969. She is a singer, songwriter, actress, television personality, and fashion designer. Stefani co-founded the group 'No Doubt', of which she is the lead vocalist. 'No Doubt' became famous in 1995 following the success of their breakthrough studio album which was titled 'Tragic Kingdom'. One of the most famous tracks from this album is 'Don't Speak'. This is particularly poignant because Stefani wrote the song after her relationship with Tony Kanal, the groups bassist, came to an end. During a break from the group, Stefani established a successful career as a solo artist and released hits including 'What You Waiting For?' and 'Rich Girl'. In 2002, she married Gavin Rossdale, a British musician. The couple had three sons together before divorcing in 2016.
5. Amy Lee- Evanescence
Amy Lee is the lead singer from the group Evanescence. She was born in Riverside, California, on December 13, 1981. She studied music theory and composition at university before dropping out to join Evanescence in 1995. The group was initially just Lee and guitarist Ben Moody. In 2003, Moody left the group and was replaced by Terry Balsamo. Some of Evanescence's best hits include 'My Immortal', 'Lithium', 'Bring Me Back to Life', and 'My Heart is Broken'. In addition to being the lead singer of this group, Lee is also a songwriter, a multi-instrumentalist, a record producer, and a film score composer. Amy Lee has been married to therapist Josh Hartzler since 2007 and they have one son together.
4. Debbie Harry- Blondie
Debbie Harry was born in Miami, Florida, on July 1, 1945. She is a singer, songwriter, and actress who is best-known as the frontwoman of the new wave rock group Blondie. She originally began her career in the entertainment industry as a backing singer for 'Wind in the Willows', a folk rock group. She then formed a group called 'Stilettoes' with Elda Gentile, Amanda Jones, and Chris Stein. On laving this group, Harry and Stein formed another group called 'Angel and the Snake' with two other band members. Finally, Harry formed the group 'Blondie' and they released their debut album in 1976. Some of the group's best hits include 'Call Me', 'Rapture', and 'The Tide Is High'. At various points throughout her career, Debbie Harry has also worked as a solo artist.
3. Tina Turner- The Ike and Tina Turner Revue
Tina Turner is now usually recognized as a successful solo artist. However, she first became famous as part of the rock duo The Ike and Tina Turner Revue; a duo that was formed in 1956. The pair became successful from 1960 onwards and even married in 1962. Some of their hits included 'River Deep- Mountain High', 'Proud Mary', 'Nutbush City limits', and 'A Fool in Love'. Tina Turner became known for her powerful voice and captivating performances. Her relationship with Ike was turbulent and the pair divorced in 1978. This gave her the opportunity to perform as a solo artist. Some of her solo hits have included 'Simply the Best', 'What's Love Got to Do with It', and 'Let's Stay Together'.
2. Stevie Nicks- Fleetwood Mac
Although Stevie Nicks had many hits as a solo artist, she is best-known as the lead singer in the group Fleetwood Mac. She was born on May 26, 1948, in Phoenix, Arizona. Nicks joined Fleetwood Max in 1975 along with Lindsey Buckingham who was her boyfriend at the time. She became well-known for her distinctive voice, her symbolic lyrics, her fashion sense and her mystical stage performances. In addition to being the lead singer of the group, she is also a talented songwriter and wrote many of Fleetwood Mac's best hits. Between her work as a solo artist and her performances in the group, she has sold over 140 million records and racked up more than 40 top-50 hits.
1. Janis Joplin- Big Brother and The Holding Company
Not only do many people consider Janis Joplin the greatest rock frontwoman of all time, she is also the singer who is given the accolade of being the first notable woman in the rock genre. She certainly set a precedent for women singing in rock bands in the decades that followed her glory days. She shot to fame as the frontwoman of the psychedelic rock group Big Brother and The Holding Company when they performed at the Monterey Pop Festival in 1967. She recorded two successful albums with the group befofre branching out on her own to become a solo artist. One of her best-known tracks is 'Piece of My Heart'. Joplin was born in Texas on January 19, 1943. Sadly, she died at the age of 27 on October 4, 1970. Shew was found dead in a hotel room by record producer Paul Rothchild. Her cause of death is recorded as a heroin overdose compounded by alcohol.