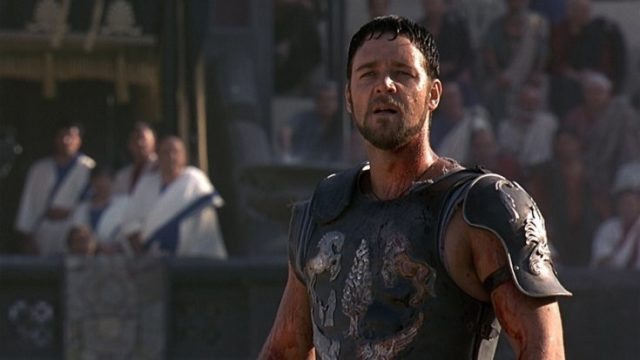 I've gone on record in saying that Gladiator was on my favorite films that I've ever seen in the theater. I felt that the film was nearly "flawless" in that every actor put on a great performance (except for Lucius). Joaquin Phoenix was far and away the most entertaining (and even funny at times, "I'm terribly vexed). Ridley Scott absolutely nailed it and Russell Crowe's Maximus will go down in history as being one of the toughest characters portrayed on film. However, there are a few things to consider about this film. The first is that it was made in the year 2000 and second is that this is Hollywood so not everything is as it seems.
Back in 2000 technology wasn't nearly as advanced as it is today in movies. Things like CGI were in their infancy which is why the scene where Maximus is fighting a tiger looks kind of fake. Also, when it comes to portraying history accurately, there were a ton of embellishments for the audience. Once a movie runs through a Hollywood screen test, they make tons of changes to benefit the viewer but not to honor history.
With that said here's a compilation of 18 facts about the movie Gladiator that might interest you. Keep in mind, I still think it was a fantastic movie but some of these facts made me open my eyes a little.