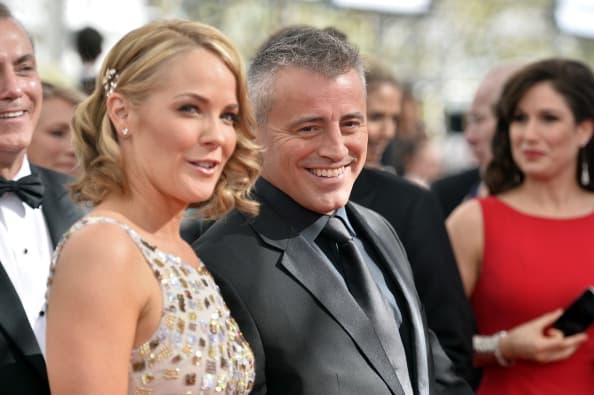 Modern Family recently took home its fifth Emmy Award for Outstanding Comedy at the ceremony that took place in late August. Earlier this summer, it was announced that actor Steve Zahn (Treme, Mind Games) would be guest-starring as Ronnie, patriarch of a bad family that moves next door to the Dunphy clan. Last week, it was reported that actress Andrea Anders (Joey, Better Off Ted) would be playing his wife Kim. Tyne Daly (Judging Amy) will also guest as Lily's teacher. Here are fifteen facts you may not know about the ABC sitcom.
Photo by Frazer Harrison/Getty Images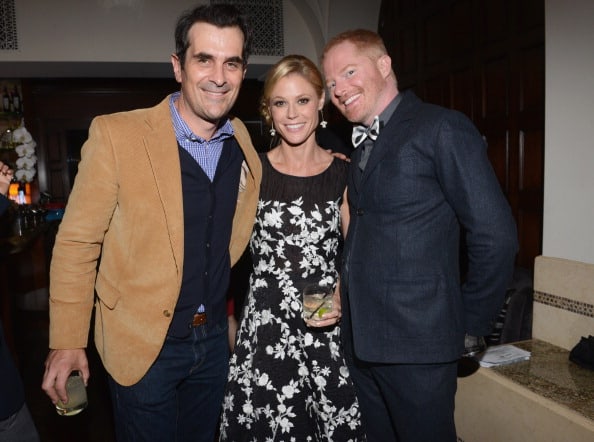 1. In the 2009 pilot episode of Modern Family, it was revealed that Phil and Claire had been married for 16 years. This would mean the couple tied the knot sometime in 1993. On an episode during the fifth season, Phil announces that he proposed to Claire in 1994. Haley was conceived prior to her parents getting married. She graduated in 2012. Most high schools students graduate when they are 18, which most likely means Haley was conceived in 1993 and born in 1994. That proves the information from the pilot episode is correct.
Photo by Vivien Killilea/Getty Images for Variety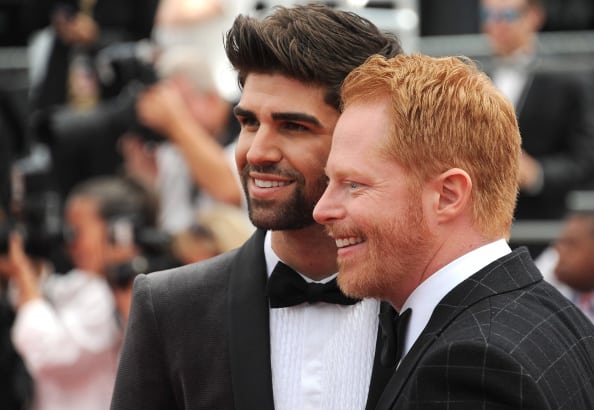 2. During the early seasons of Modern Family, Jay would constantly forget that his son Mitchell was gay. Mitchell would repeatedly have to come out to his father. This was one of the running gags on the sitcom. During an interview with Out magazine, Jesse Tyler Ferguson, who plays Mitchell, admitted the idea came from his own real life experience. Ferguson had to tell his real father three different times that he was gay over a period of several years because he did not believe it. Last year, Ferguson married actor/producer Justin Mikita.
Photo by Angela Weiss/Getty Images for TheWrap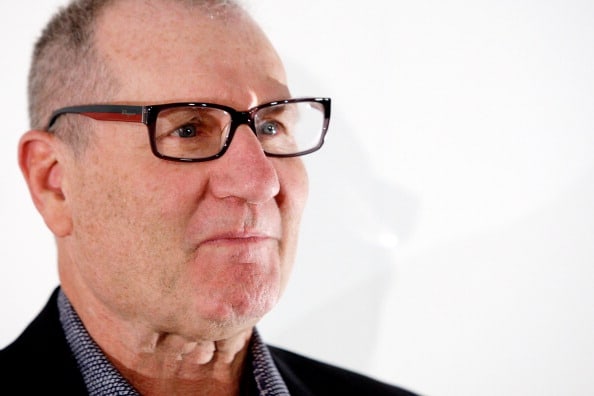 3. Modern Family star Ed O'Neill was signed by the Pittsburgh Steelers as a defensive lineman in 1969 at the age of 23. He had played college football at Youngstown University in Ohio. O'Neill would be cut from the team during training camp after butting heads with some of the coaches. His last day on the team was July 21st. He remembers the exact date because after cleaning out his locker he headed to the bar and was able to watch Neil Armstrong walk on the moon. Before becoming an actor, O'Neill took jobs as a car salesman and substitute teacher.
Photo by Lisa Maree Williams/Getty Images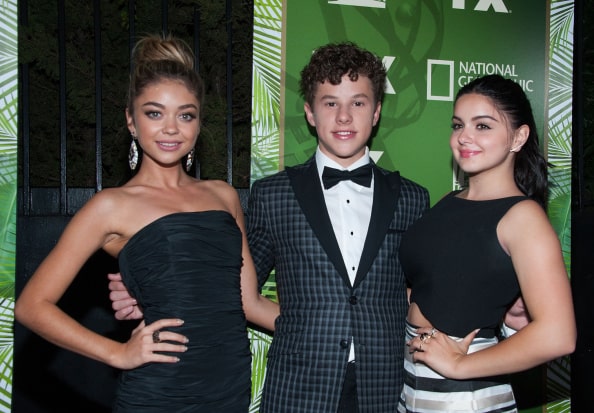 4. Nolan Gould plays the Dunphy's youngest child Luke on Modern Family. Luke is generally not the brightest crayon in the box, following in the footsteps of eldest daughter Haley. In real life, Gould is considered a genius. On The Ellen DeGeneres Show, Gould revealed that he has an IQ of 150. Because of this, he was able to become a member of the largest IQ society Mensa International. He was able to graduate from high school in 2012 at the age of 13. Since then, Gould has been able to take online college courses while working on the hit show.
Photo by Valerie Macon/Getty Images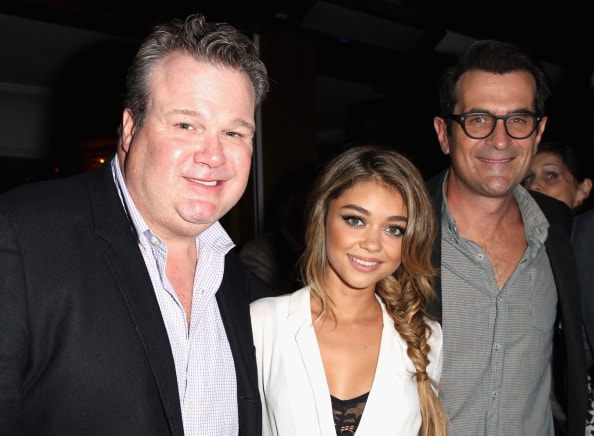 5. Modern Family actress Sarah Hyland has struggled with kidney disease since her childhood. At the age of nine, she was diagnosed with abnormal kidney development. Hyland's character Haley is often shown texting on her phone and sitting during a scene. This was to hide the exhaustion that Hyland was experiencing while on set. In 2012, Hyland received a kidney transplant from her father so she would not need to spend her life on dialysis. Julie Bowen, who plays her mother on the series, would stop by her home and help during her recovery.
Photo by Jonathan Leibson/Getty Images for Audi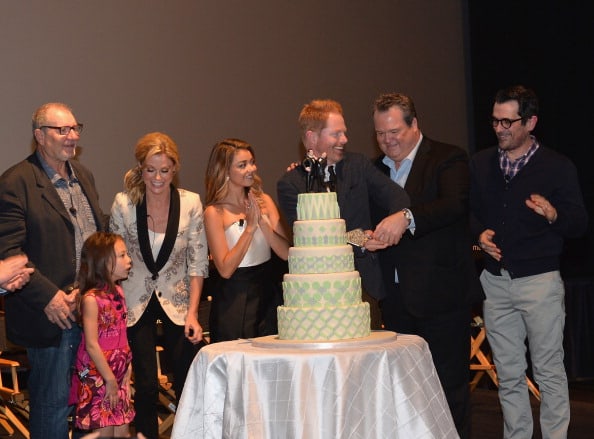 6. During the first season of Modern Family, the six main adult actors were paid between $30,000 – $90,000 an episode. Because of the show's success, the cast wanted to renegotiate their contracts in order to receive a raise. The fourth season was temporarily delayed due to the negotiations. Ty Burrell, Julie Bowen, Eric Stonestreet, Sofia Vergara, and Jesse Tyler Ferguson sued 20th Century Fox in order to make $200,000 per episode, which was the salary of Ed O'Neill. The case was closed days later and each cast member would be making $150,000 – $175,000 per episode.
Photo by Alberto E. Rodriguez/Getty Images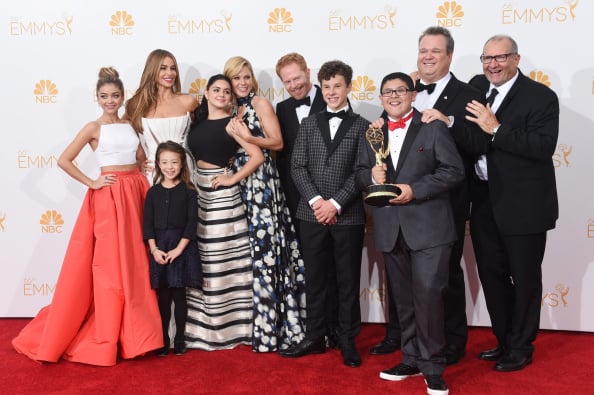 7. The most popular season of Modern Family was the third season, which aired during the 2011-2012 television season. The series averaged 12.93 million viewers and was ranked as the 15th most popular show that season. The least watched season of the comedy was the first season. The show averaged 9.39 million viewers and was the 36th most watched series of the 2009-2010 season, which is very good for a new show. The show is still currently ranked as one of the 20 most popular television shows on air and averages almost 12 million viewers.
Photo by Jason Merritt/Getty Images
8. Modern Family has received many accolades during the five seasons it has been on the air. Aside from receiving 5 Emmys in the Outstanding Comedy Category, Ty Burrell; Julie Bowen; and Eric Stonestreet have won for their performances on the show. Sofia Vergara, Ed O'Neill, and Jesse Tyler Ferguson have all been nominated numerous times. The show has won in the Best Ensemble in a Comedy Category at the Screen Actor Guild Award from 2011 to 2014. Burrell also took home the award in 2014. Sofia Vergara and Eric Stonestreet are the only two to get a Golden Globe nomination.
Photo by Kevin Winter/Getty Images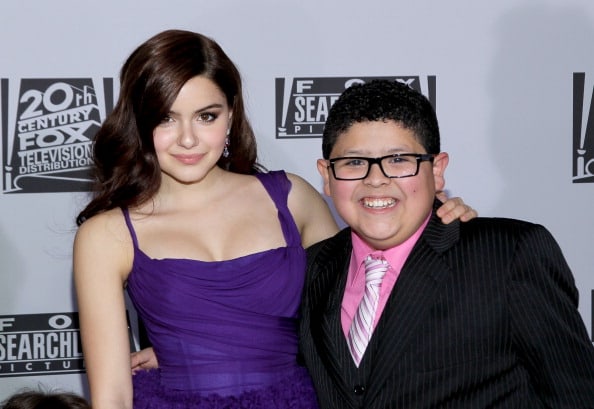 9. Rico Rodriguez plays Manny Delgado on Modern Family. However, he is not the only actor in his family. His older sister Raini Rodriquez has been starring in movies and television shows since 2006. Some of the projects she has been involved in include Austin & Ally and Paul Blart: Mall Cop. She is currently filming the sequel to the 2009 comedy. Rico has worked with co-star Ariel Winter prior to Modern Family. The two appeared in the family comedy Opposite Day that also starred French Stewart and Pauly Shore.
Photo by Mark Davis/Getty Images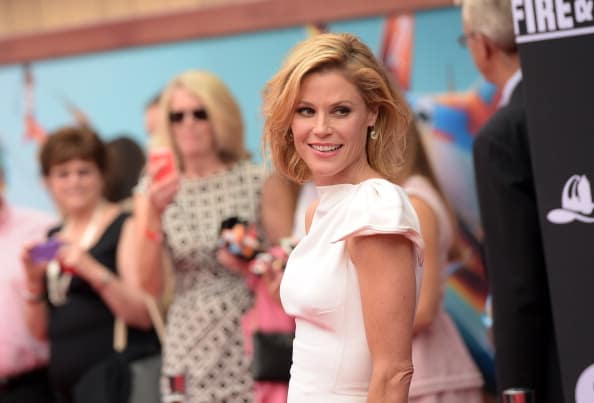 10. Julie Bowen loved the script for Modern Family and knew she wanted to be a part of the show. Bowen was pregnant with twins at the time the show was being cast. Bowen went in to audition and pleaded with the producers to let her be a part of the series. They agreed and filmed a majority of her scenes with close ups. She would also hide behind a laundry basket to cover up her baby bump. The pilot was shot in April 2009, when Bowen was 8 1/2 months pregnant. The show was picked up by ABC in May and would continue filming that summer.
Photo by Jason Kempin/Getty Images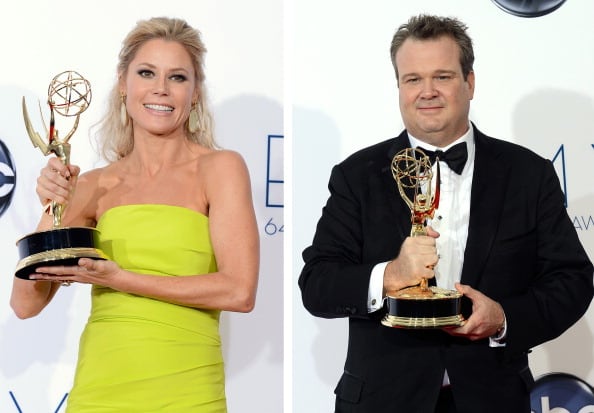 11. Eric Stonestreet was pretty much unknown before playing the role of Cameron Tucker on Modern Family. Prior to obtaining the role, Stonestreet had appeared on Spin City, ER, Party of Five, and CSI: Crime Scene Investigation. Like his character Cameron, Stonestreet grew up wanting to be a clown. When he was nine, Stonestreet created an aguste clown named Fizbo, which is the name of the clown he sometimes plays on Modern Family. Stonestreet was also a part of The Second City in Chicago, which includes Tina Fey and Amy Poehler as alumni.
Photo by Kevork Djansezian/Getty Images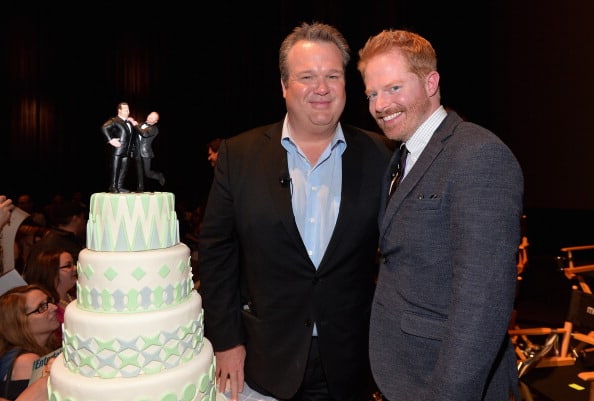 12. In the pilot episode of Modern Family, Cameron and Mitchell travel to Vietnam to adopt a baby girl who they name Lily. In 2009 when the episode was filmed and aired, this would not have been possible. The law in Vietnam makes it illegal for single parents or same-sex couples to adopt children from the country. In recent years, the country has become more tolerant to the LGBT community. Earlier this year, the National Assembly's Committee for Social Affairs gave legal status and some rights to same-sex couples living together.
Photo by Alberto E. Rodriguez/Getty Images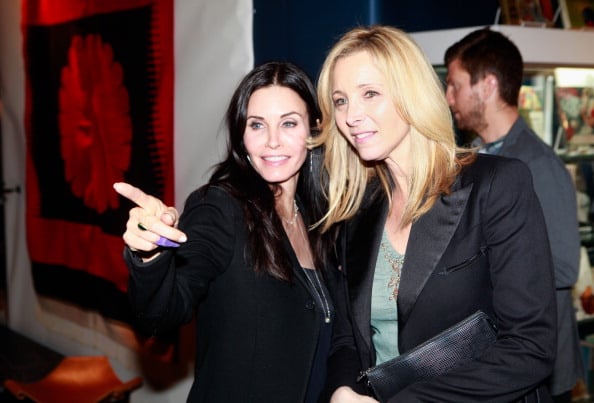 13. There were other actors that were being considered for roles on Modern Family before the pilot was shot. Craig T. Nelson, known for his roles on Coach and Parenthood, was the actor that ABC first wanted to play the role of Jay Pritchett. Nelson wanted more money than the network was willing to offer, so they went with Ed O'Neill. At one point, both Matt LeBlanc and Rob Huebel were considered for Phil Dunphy, while Kristen Johnston and LeBlanc's Friends co-star Lisa Kudrow were both in the running to play Claire. Plus, Jesse Tyler Ferguson was first considered for Cam.
Photo by Todd Oren/Getty Images for P.S. Arts
14. In 2012, Modern Family's Sofia Vergara was named the highest paid television actress of the year. She raked in an estimated $19 million. She would be #1 on the list again in 2013, and it was recently announced that she topped the list again for 2014 by making $37 million. That is $11 million more than Ashton Kutcher made, who was 2014's top earning television actor. Endorsement deals with Diet Pepsi, Cover Girl, and AT&T helped the Colombian actress earn the top spot. The number two spot on the list went to Mariska Hargitay, who earned $13 million.
Photo by Ian Gavan/Getty Images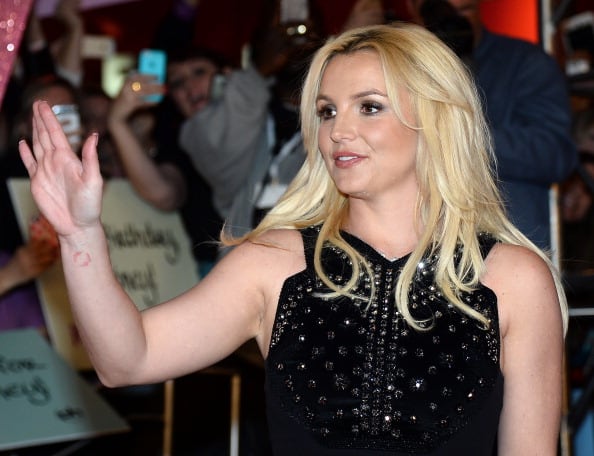 15. In 2012, pop star Britney Spears admitted that she was a fan of sitcom Modern Family. She tweeted, "I know everybody is excited about the Super Bowl, but personally I can't wait to see the next episode of Modern Family." Sofia Vergara retweeted the message and then Spears manager asked fans what they thought about Spears appearing on the series. This caused the tag #GetBritneyonModernFamily to trend on Twitter. Producers did end up offering her a role, but by the time her publicist responded, the remainder of season 3 was already planned.
Photo by Ethan Miller/Getty Images