The internet was all abuzz when Family Guy killed off Brian the Dog. The news was released earlier in the TV season, but no one expected the beloved family pet would be the one facing his demise. With 2013 drawing to an end, we looked at the most memorable moments on television shows this year. Take a look at what we came up with:
Dr. Richard Webber's horrible electrical injury, Grey's Anatomy, May 16, 2013
Grey's Anatomy has been known to kill off characters in season finales: George, Lexie etc. So it was surprising to fans when that did not appear to be the case in the season 9 finale. However, seconds before the closing credits roll, the camera pans to Dr. Webber lying on the ground surrounded by electrical wires and water. That is a very deadly combination for sure. Luckily, the season 10 premiere showed Richard alive and is now recuperating from the horrific events.
Photo by Frederick M. Brown/Getty Images for NAACP Image Award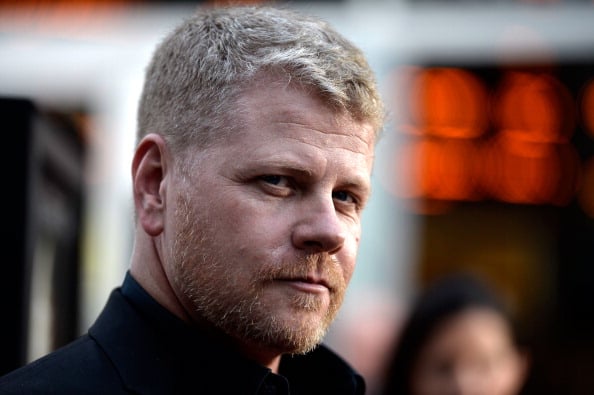 John Cooper shot and possibly killed, Southland, April 17, 2013
Southland was probably one of the best cop dramas of recent time. In the season five ender, John Cooper goes crazy on a neighbor running a generator late at night. Police arrive on the scene and shoot him. The scene ends with John about to go unconscious. Unfortunately for fans, TNT cancelled the show and now we will never know what happened to John or any of the other police officers patrolling the streets of Los Angeles.
Photo by Frazer Harrison/Getty Images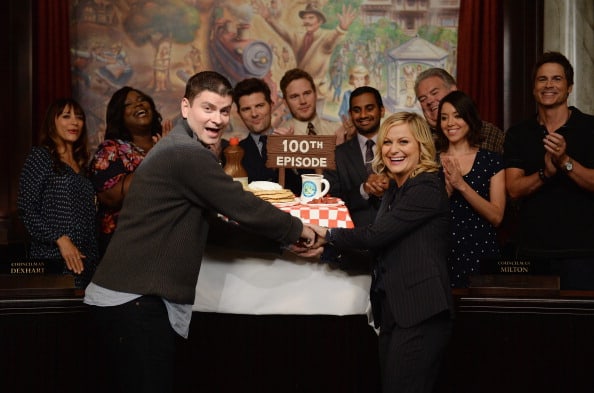 Leslie and Ben tie the knot, Parks and Recreation, February 21, 2013
Leslie Knope is the type of person who likes to thoroughly plan everything she does. So it was surprising and memorable when she agreed to marry Ben after the emergency response gala. The wedding ceremony did not go off without a hitch. Councilman Jamm interrupted the festivities with a stink bomb and was punched out by Ron Swanson. In the end, Leslie and Ben still had one of the greatest TV weddings of all time!
Photo by Jason Kempin/Getty Images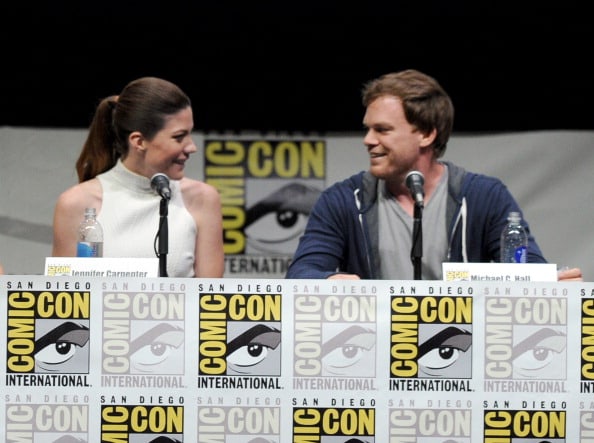 Dexter Finale
Let's just say the entire season was a question mark. But seeing him as a Lumberjack pretty much summed up everything that all Dexter fans couldn't stand about the final season.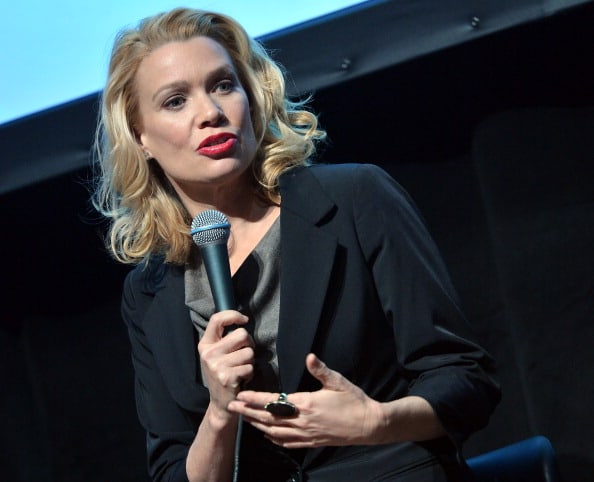 Andrea takes herself out, The Walking Dead, March 31, 2013
The season three finale of The Walking Dead was watched by 12.4 million viewers. That episode featured the demise of beloved character Andrea. Milton zombie took a bite out of her and rather than becoming a zombie herself, Andrea decided to take her own life. Many thought The Governor should have perished, but the death of a fan favorite is what made this all the more memorable.
Photo by Rick Diamond/Getty Images for Savannah College of Art and Design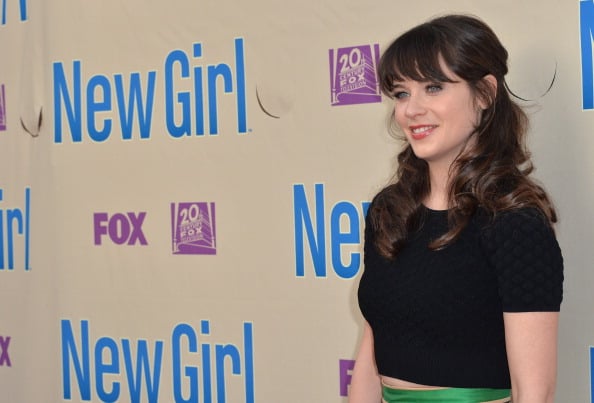 Nick and Jess fight/kiss, New Girl, March 19, 2013
The tension between Jess and Nick was building up very quickly on New Girl. It finally came to a head when Jess admitted her feelings to Nick while on medication after an accident at a hardware store. The two start fighting, start kissing, then back to fighting, and back to more kissing. It was a humorous and touching way to bring these two together.
Photo by Alberto E. Rodriguez/Getty Images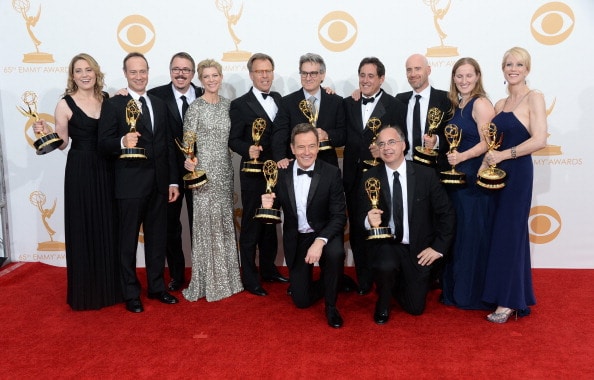 Final scene, Breaking Bad, September 29, 2013
After five awesome seasons, Breaking Bad ended memorably. Walter White, the chemistry teacher turned meth kingpin, ended his life in the crystal meth lab where it all began. In the final episode, Heisenberg got revenge on those who crossed him and let Jesse Pinkman free. Though he was unable to make amends with his family, the final moments will be remembered for many years to come.
Photo by Jason Merritt/Getty Images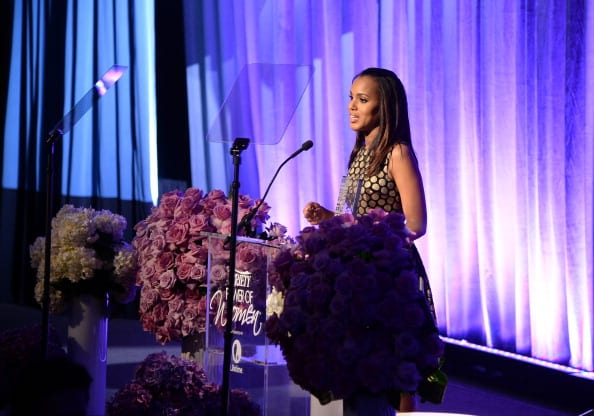 Olivia Pope outed as Fitz's mistress, Scandal May 16, 2013
It is Olivia Pope's job to fix problems as they arise. Little did she know that she was going to be the center of a very big problem involving the POTUS. As she is about to take her morning jog, she is bombarded with news reporters asking if she is the one sleeping with the president. She is quickly escorted to a car and is reunited with her dad! Talk about a memorable morning.
Photo by Jason Merritt/Getty Images for Variety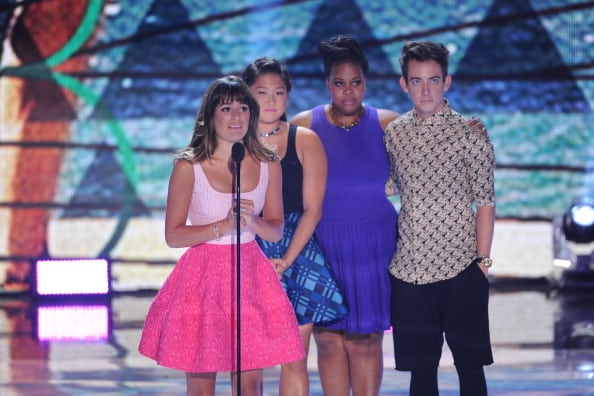 Rachel Berry sings to Finn Hudson after his death, Glee October 10, 2013
When Corey Monteith passed away earlier this year, many wondered how the team at Glee would write out Finn Hudson. Series creator, Ryan Murphy penned this episode entitled, "The Quarterback," that bid farewell to the character in a touching way that brought closure for the many devoted fans who tuned in. Lea Michele delivered a strong performance singing "Make You Feel My Love," to both her on-screen and off-screen love. There wasn't a dry eye on the set or from fans at home when she finished.
Photo by Kevin Winter/Getty Images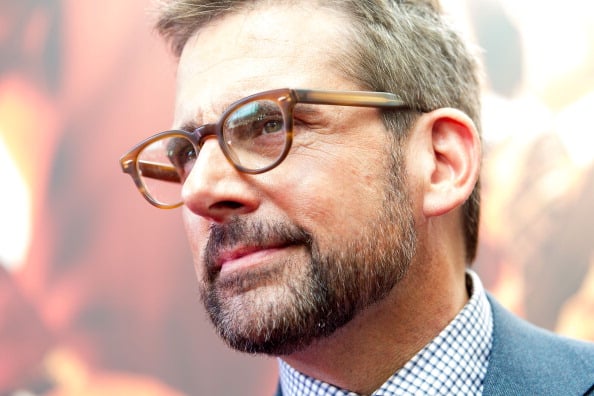 Michael Scott returns, The Office, May 16, 2013
In 2011, Steve Carell decided to end his 7 season stint as the manager of Dunder Mifflin. When the show ended in May, Carell made a cameo at Dwight and Angela's wedding and was able to deliver one last "That's what she said." This bittersweet moment will be remembered by fans years to come from the show that "always left [us] satisfied and smiling." That's what she said…
Photo by Caroline McCredie/Getty Images for Paramount Pictures International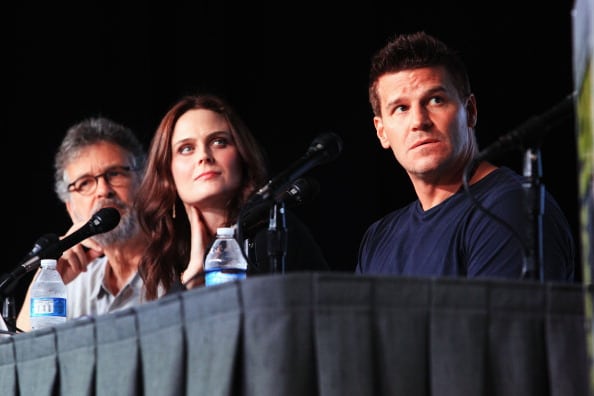 Booth and Brennan recite their vows, Bones, October 21, 2013
It only took 9 seasons, but Booth and Brennan finally were able to say "I do." Fans rejoiced as they got to see Bones walk down the aisle and commit to her man, something she never wanted to do until she was with Booth. The best part of the wedding episode is when the couple recite their own vows. Brennan reads a letter that she wrote to Booth early in the show's run when she was trapped underground and left to die. Even then, she knew she loved Booth and now she can spend the rest of her life with him.
Photo by Alexandra Wyman/Getty Images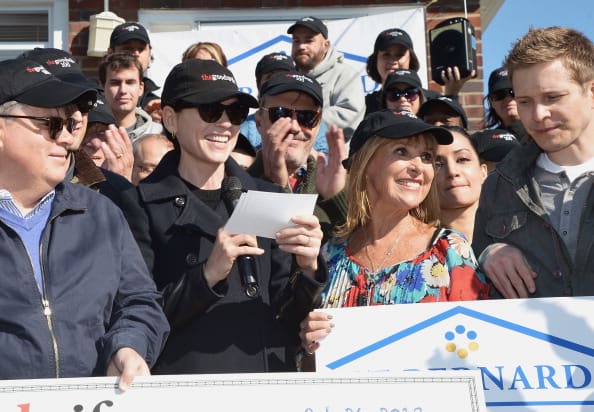 Alicia is fired, The Good Wife, October 27, 2013
Like the title of this episode suggests, it really did hit the fan at Lockhart/Gardner. When Will finds out that Alicia had been plotting to exit the company for three weeks, he goes ballistic. He hurriedly confronts the woman he loves and fires her on the spot. He even has security escort her off the premises. The Good Wife is really heating up in its 5th season, but this will always be one of the most memorable moments.
Photo by Mike Coppola/Getty Images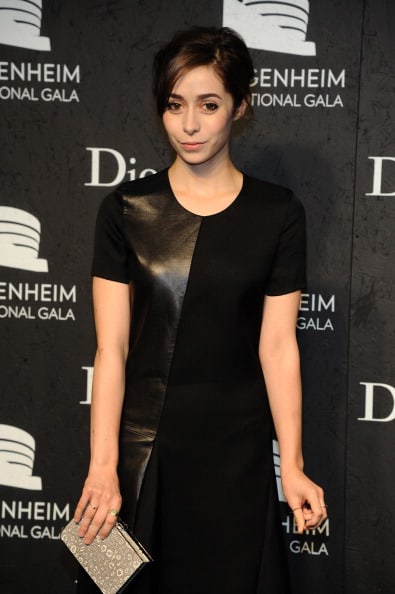 The Mother is revealed, How I Met Your Mother, May 13, 2013
It may have only been for a few seconds, but fans finally got a glimpse of the woman who would soon one day be known as Mrs. Ted Mosby in the season 8 finale. After years of finding out only little pieces of information, it was a shock when the camera panned to a beautiful young woman purchasing a ticket to Farhampton. As the final season has progressed, we are getting even more insight on The Mother, but the first time we laid eyes on her was the most memorable moment of 2013. And we only had to wait since 2005 to see it!
Tell us what's wrong with this post? How could we improve it? :)
Let us improve this post!