High school TV shows have been some of my favorite series over the past decade or so of television. Somehow, no matter how melodramatic, over-the-top, or just plain ridiculous they get, these shows are still able to tap into our hearts and connect with us. Maybe it's because a lot of the things that go on in high school can be described as melodramatic, over-the-top, or ridiculous. However, I think the more likely reason that high school TV shows are so popular is that, even though the situations surrounding the characters may become a little absurd, the characters themselves still remain somewhat realistic and evoke real, relatable emotions from the audience that watches these series. It's the characters and their journeys that we watch for, and although there have been countless high school TV shows over the years, some series and their characters are just better than the rest. Here are the 15 best high school TV shows of all-time.
Freaks and Geeks
Back in 1999, before they were all movie stars, Seth Rogen, Jason Segal, and James Franco, among others, were key cast members on Judd Apatow's classic high school series Freak and Geeks. What made the show so memorable and enjoyable that it has become a cult classic is its unwavering eye from the awkward, painful, and heartfelt moments that high school is consisted of. Although the show was cancelled and only had just a single 18-episode first season, it's most definitely worth checking out (all episodes are streaming on Netflix) because of how genuine and honest the series is. It's pretty much unlike any show out there today.
My So-Called Life
Similar to Freaks and Geeks, My So-Called Life is another single season high school TV show that was almost too real for its own good. The series, which starred a younger, pre-Homeland Claire Danes (photographed above), did its best to provide a genuine portrayal of high school life, focusing on issues of gender, race, identity, family, and numerous others, through some incredibly strong acting from a young cast and thoughtful, honest writing.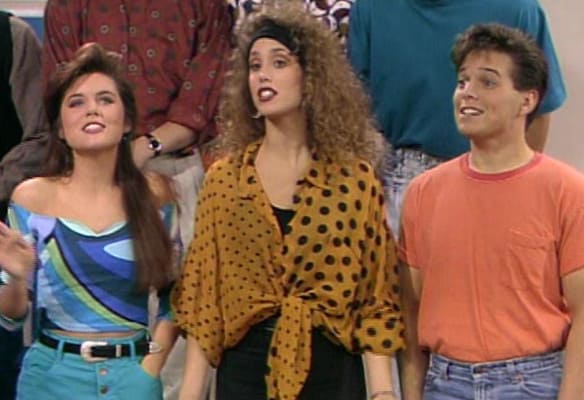 Saved By the Bell
This is the series that most people probably think of when someone talks about high TV shows. Saved By the Bell was the iconic high school sitcom that every kid in school was watching during the first few years of the 1990s. Although the series appears someone dated now (just look at the clothes the characters are wearing or listen to the way they talk), there was nothing cooler on the airwaves during the early '90s, and anytime a marathon shows up nowadays on TV, it's still pure, perfect nostalgia for viewers.
Photo via NBC
The O.C.
Full disclosure: The O.C. is my favorite television series of all time, so, out of all the high school shows featured on this list, it's my personal number one. What made The O.C. such a great series about high schoolers (and even about their parents) was its self-aware attitude. The show still found itself dealing with the same teenage soap opera tropes that plagued shows like Beverly Hills, 90210 after a while. However, The O.C. dealt with them in a funny, sarcastic way. It understood how ridiculous some of the situations its characters found themselves in were, but it never shortchanged the raw reality of their emotions and that's what stopped it from becoming a mean-spirited show and instead allowed to be one of the most heartfelt TV series that I've ever seen.
Photo via Fox
One Tree Hill
One Tree Hill did a lot of things well during its nine season-run, especially during its first three seasons (and in some of its fourth), which took place when its characters were in high school and were easily the best years that the show ever had. The WB/CW series didn't do as good of a job as The O.C. of using humor to subvert the stereotypical teen soap storylines, but it still managed to make most of those plots work due to the strength of its characters like Lucas, Brooke, and Haley.
Photo via The CW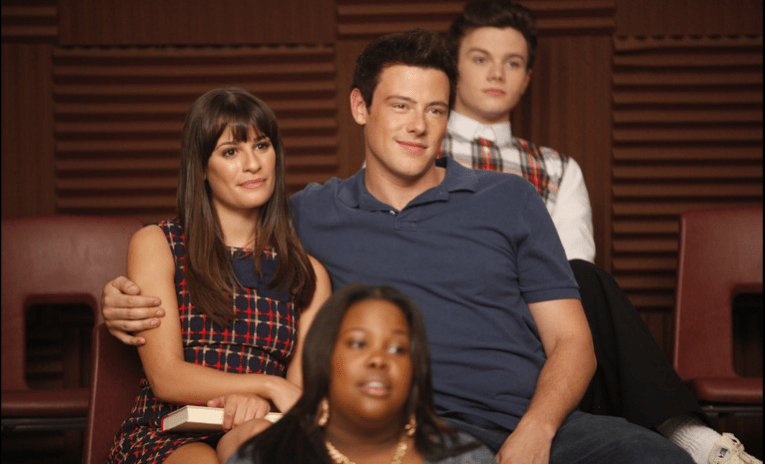 Glee
Glee is by far one of the most unrealistic portrayals of high school that has ever been put on screen. So why does it work? Why do (or did) so many people care about the series? Well, here's the answer, and it's not just "because of the music." Sure, the song and dance numbers that Glee produce in every episode give it a little more leeway with regard to ridiculous plotting and unusual storytelling. However, the music itself has not been the show's only strength. What Glee does just as well, if not better, than any other series on this list is tap into the raw, honest, and real emotions of high school students in the moment. Everything in Glee feels heightened, but that's how things actually feel when you're in high school. Winning the championship or getting the girl makes you feel like you're singing and dancing, and Glee realizes that and puts it on screen.
Photo via Fox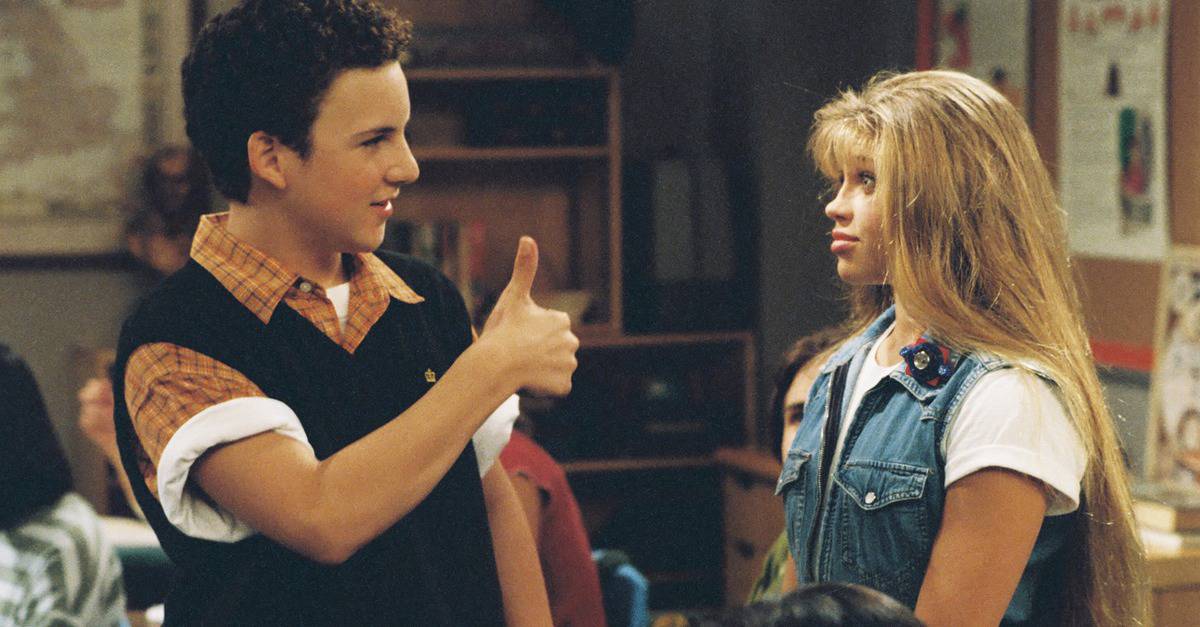 Boy Meets World
While a lot of people's favorite '90s high school sitcom is Saved By the Bell, mine is, by far, Boy Meets World. The always funny and touching stories of Cory, Shawn, Topanga, and company weren't simply filmed "after-school specials." There was genuine and honest emotion in those life lessons that Mr. Feeney taught. And that's the best compliment I could give about Boy Meets World. Even in its "special episodes," which dealt with issues like alcoholism or abuse, the heartfelt moments always felt earned and never cheap.
Photo via ABC
Friday Night Lights
So many people look at Friday Night Lights and think, "Oh God, it's just a show about football." Oh how wrong they are. The story of the Dillon Panthers, Coach Taylor, and the entirety of the town of Dillon, really, touches upon so many important themes and moments that make up the high school experiences. Issues of race, identity, class, and integrity are all examined through an unfiltered lens, as the Friday Night Lights team gives its all in every episode, from the writing to the acting to the cinematography, as if it's their last big game on the field and they need to score a touchdown.
Photo via NBC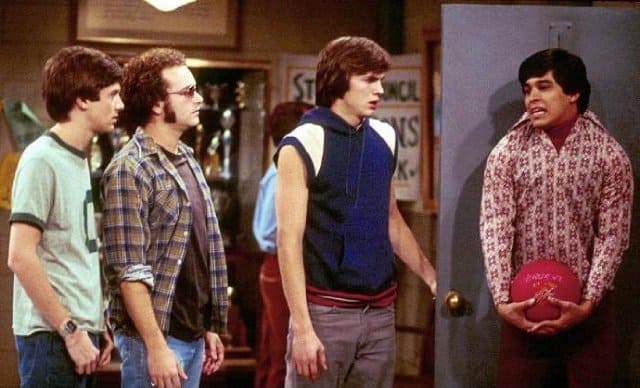 That '70s Show
Although it takes place 30-40 years ago, even today, in 2014, That '70s Show (which debuted in 1998) still remains one of the best high school TV shows of all-time, because it understood what a high school show should always be about. Friends, romance, and sitting around and just goofing off with the people you love. More seriously, however, even though That '70s Show was filled with big laughs and a bevy of pop cultural references, it still was, for the most part, a coming-of-age story for all of its characters, and that's what makes it so effective and still so accessible to audiences today.
Photo via Fox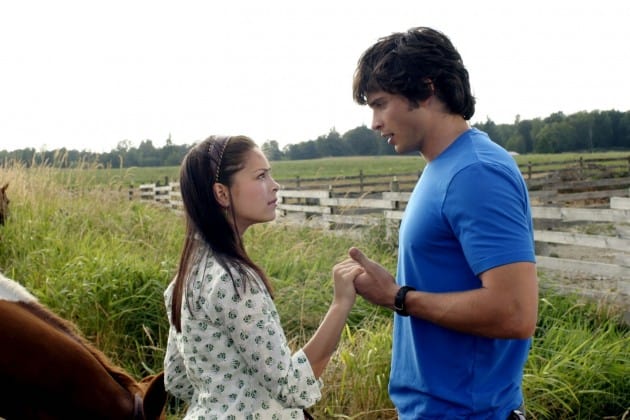 Smallville
Is Smallville a traditional high school show? No. Did most of the show (six of its ten seasons) happen when Clark was finished with high school? It did. But still, you'll be hard-pressed to find a better high school TV show than Smallville during its first four seasons. If you take out the sci-fi elements of the series, Smallville is about Clark Kent, as he struggles to find his place in the high school environment, makes friendships, and tries to get the girl that he's loved since he was barely five years old. That certainly sounds like a pretty darn good high school show to me.
Photo via The CW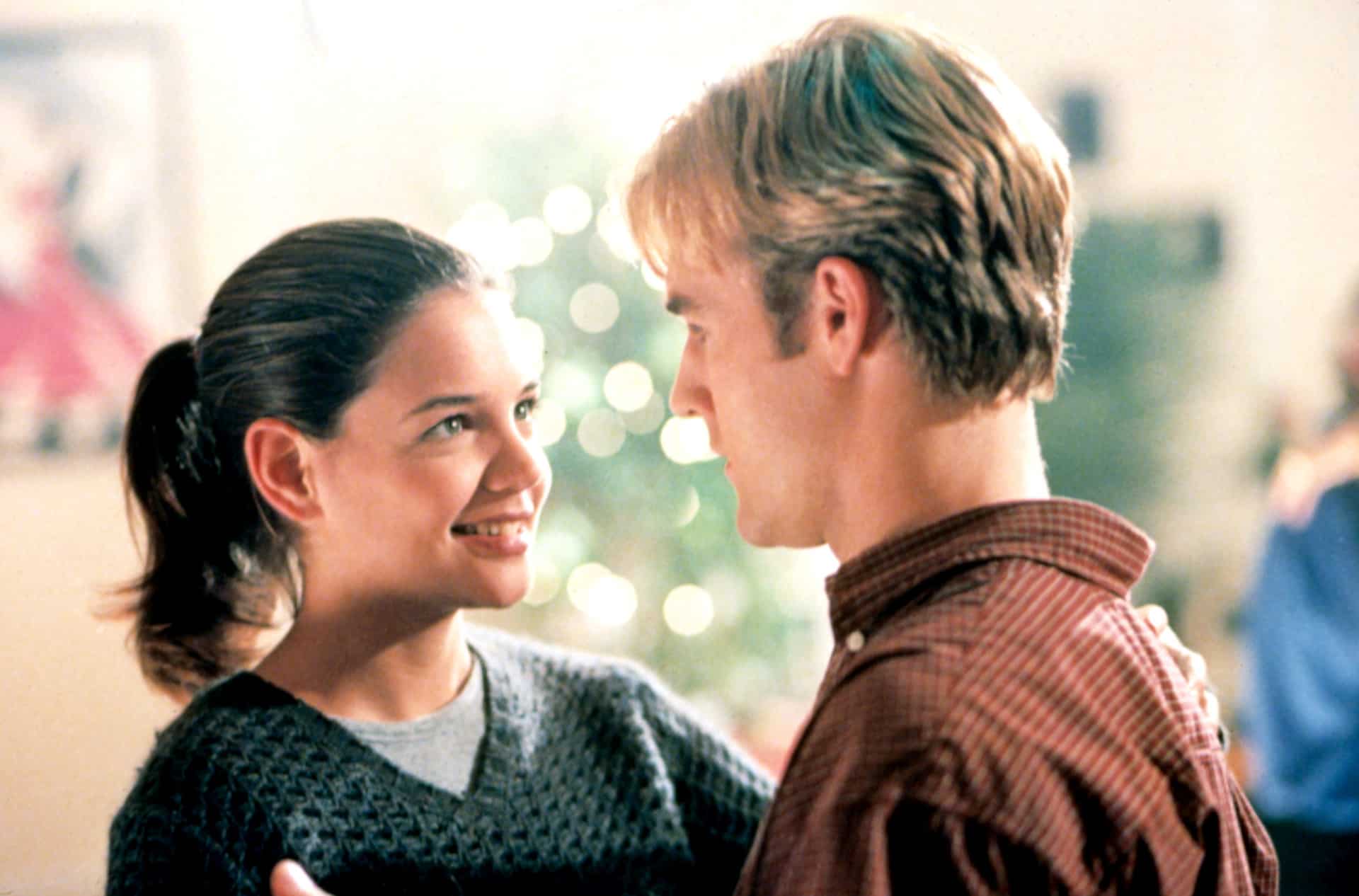 Dawson's Creek
Dawson's Creek, for many individuals, is the golden standard for high TV shows. It had memorable characters, interesting and important storylines that dealt with social topics and issues (along with being character-based), and the love triangle to end all love triangles. Oh yeah, you know I'm talking about Dawson, Joey, and Pacey. I won't get into who I think should have gotten the girl in the end, but I will say that whether you know how Dawson's Creek finishes its run or not, the journey of the show itself is most definitely worth the watch.
Photo via Warner Bros.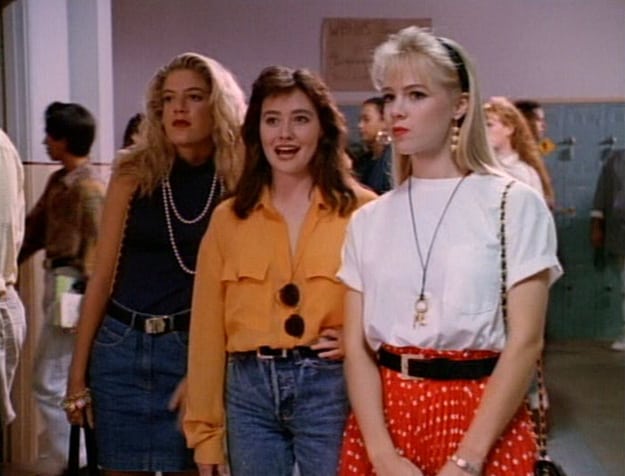 Beverly Hills, 90210
The soapiest of teen soaps, Beverly Hills, 90210 is responsible for so many high school TV shows that have come after it. Everything from The O.C. to One Tree Hill to Gossip Girl looked at 90210 as an example of how to create a successful high school show, even when the series was at its most ridiculous. Despite being pretty darn entertaining in its own right, 90210 deserves a spot on this list purely for laying the groundwork for so many other series.
Photo via Fox
Veronica Mars
An awesome high school detective series? Yeah, you know I'm in. Although it was a mystery/suspense series mashed together with a high school drama, what made Veronica Mars work was two-fold: charming, witty, and overall smart writing from Rob Thomas and his staff and the fantastic, vibrant performance of Kristen Bell as the titular character. Veronica Mars stripped away a lot of the unnecessary melodrama of most teen series and just focused on, and even amplified, all the fun parts of a high school TV show.
Photo via The CW
Happy Days
One of the most popular and successful TV series to ever air, Happy Days had to make this list purely for the episode where Fonzie jumps the shark (just kidding). No, why Happy Days on here is simple. It came before all of these other shows and remains one of the best sitcoms of all-time. Focusing on Richie, The Fonz, Joanie, Chachi, and the rest of the gang in Milwaukee, Wisconsin, Happy Days ran for 11 seasons and was appointment viewing for its audience for pretty much its entire run.
Photo via ABC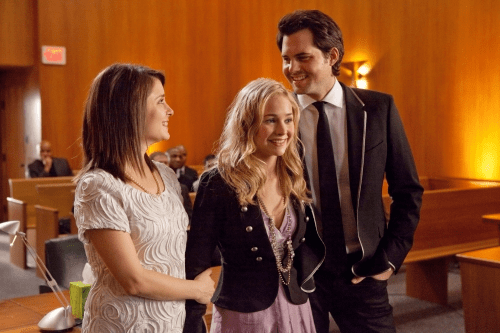 Life Unexpected
Life Unexpected was a heartfelt, family drama (that was also a high school show, too!) that barely anybody watched. However, the series fortunately was able to air two 13-episode seasons before being axed by The CW, and it was most certainly one of the best high school shows I've ever watched. Lux, the 16-year-old girl at the center of the series, bickered back and forth with her parents, made new friendships that conflicted with her old ones, and fell for a couple of different guys, just like any other high schooler. But what made the series so impressive was its emotional backbone. The family connection that is forged between Lux and her biological parents, Cate and Baze, who she finds at the beginning of the series, when she attempts to emancipate herself from her foster home. They're not your typical family (and Life Unexpected isn't your typical high school show). But it will still make you feel the stereotypical "warm and fuzzies" when you watch it, and trust me, you won't mind that you do.
Photo via The CW