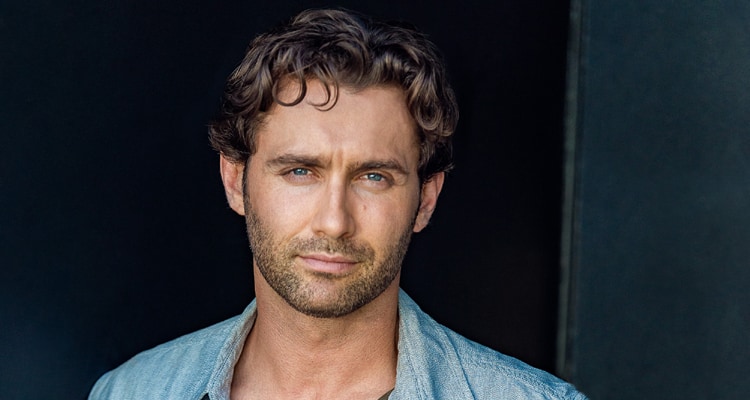 Jonathan Stoddard is an actor hailing from Marin County in Northern California. He's had lead or supporting actor roles in over 40 productions. People may recognize him from some of the many characters he has portrayed in television shows, including the CBS series "The Young and The Restless" in his recurring role as young John Abbott and his role in Showtime's "Black Monday" – Season 2. In addition to his television appearances, you may recognize Jonathan from his starring theatrical roles, such as William in "The Voices", Liam in "The Wrong Prince Charming", and Jonathan Lyman in "Rome In Love", among many others. Alongside his movie and television projects, Jonathan is an accomplished musician and songwriter, chef, photographer, and educator. With his many years of experience, there are many interesting facts and stories to share.
Below, you'll learn twelve things you didn't know about Jonathan Stoddard!
1. Jonathan is a trained chef who worked at Cipriani's
Harry's Bar
in Venice, Italy
.
After graduating from the esteemed culinary institute Le Cordon Bleu in 2004, Jonathan moved to New York to work with Cipriani's team on his way to Venice, Italy, where he cooked at Harry's Bar. He's also helped develop menus and open restaurants in Marin County, including Whipper Snapper, a Caribbean farm-to-table restaurant. Jonathan's relationship with food continues, and you can typically find him either cooking or investigating the neighborhood hole in the wall for the next best dish!
2. He is a musician and recording artist.
Raised on the piano, Jonathan developed a passion for music at a young age. At 13 years old, Jonathan transitioned instruments to the guitar due to heavy influences from The Eagles, B. B. King, Billy Joel, and Stevie Ray Vaughan, to name a few. As an adult, Jonathan badly cut his left hand, making him unable to play any instrument for several years. However, Jonathan's love affair with music was rekindled, and now he has many musical tracks cut and produced across multiple Musical Artists.
3. Jonathan is Irish Mexican and so much more.
Mostly Irish and Mexican, Jonathan's roots run from the President of Mexico, Venustiano Carranza, to Old English Horse Hearders (Stoddard). With his father being Irish/English/European and his Mother being Mexican, Native American, and Scottish, Jonathan's heritage is rich with stories that he's turning into a book to honor the family's that came before him.
4. He started his on-camera career as an Extra and then Stand-In.
After leaving one of the most famous restaurants in the world in Venice, Italy, Jonathan moved to Los Angeles and slept on his friend's couch in pursuit of his true calling as an actor. On the streets of Hollywood, Jonathan was asked to join a company that specialized in background and extra talent. He quickly climbed the ranks as a background actor and soon found himself doing stand-in work opposite Jeff Goldblum, which is still one of his fondest memories.
5. Due to a head injury, Jonathan stopped acting in 2008.
In 2008, Jonathan started doing Parkour and fell from a 10ft brick pillar onto his back and "accidentally" invited a brick to fall with him, which landed on his forehead. The cut on his head made Jonathan unable to work or attend auditions, so he left Los Angeles and moved back to San Francisco to study business, marketing, and advertising until he was 'scouted' at a restaurant and started acting again in San Francisco, CA.
6. Jonathan is an award-winning photographer and loves still and motion picture.
Jonathan has a photography company called Booked It Photography, which he started to keep his finger on the pulse of the industry, stay connected to agents and casting directors, and pay his bills without working at a restaurant during hard times, but it quickly evolved into a deep passion. From headshots to landscape, to portrait, to special events, to BTS on days he's not working, Jonathan uses his photography to "capture the moments that make the memories." He's even hinted that directing will be in his future.
7. He is the youngest of four siblings.
Growing up the youngest of four, Jonathan always had someone to play make-believe with, and is probably the reason he is an actor today. "By the time I came around, they stopped putting bubble wrap on the tables." Jonathan laughs. "My family means the world to me, and my sisters and brother will always be my ride or die."
8. Jonathan grew up as the "Leading Man" in musicals and dramatic theater on the stage.
Growing up, Jonathan fell in love with the stage through leading roles in musicals and dramatic plays such as The Emcee in Cabaret, Tony in West Side Story, and Duke Orsino in Shakespeare's Twelfth Night. Still to this day, Jonathan says, "the stage will always feel like home."
9. He is passionate about giving back and being of service.
Community and giving back are some of the most important things to Jonathan, and in 2014 he started a company called The Resourceful Actor, an educational platform dedicated to empowering actors to take charge of their careers in resourceful and creative ways. The company went dormant for several years but has started back up with its business-minded workshops, empowering mentorship programs, and bridging the gap between marketing services and actors who want to step up their careers.
10. Jonathan divides his living time between LA, Atlanta, and Nashville.
From Acting in LA and Atlanta for movies and TV, and Nashville for music and shows, he's always on the move, and he's always working on something. He says, "I love the lifestyle and working on location.
The change of scenery is refreshing, and I love learning about new people. There's a peace and excitement to traveling."
11. He still holds a school metal as a Track and Field Runner.
In 5th grade, Jonathan ran the 1,500-meter dash in 5 min 24 sec., a school record at the time. Growing up hyperactive, running and sports have always been an outlet for Jonathan.
You can still find him hiking or running the hills today.
12. Jonathan is an avid camper and wildlife survivor.
Growing up, Jonathan 'found' himself on a high school solo trip in Joshua Tree National Park.
Since then, he explored wilderness survival, spending weeks with friends camping and hiking across the United States.
Tell us what's wrong with this post? How could we improve it? :)
Let us improve this post!