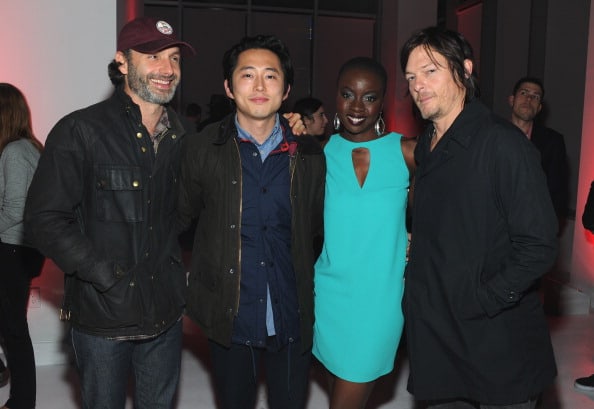 Most people probably do not remember what they were doing on Halloween night in 2010. That night 5.35 million people tuned in to AMC to check out a new television show about zombies. The show I am talking about is The Walking Dead and has been a huge success for the cable network. The drama/horror series has built a massive cult audience with an average of 13.33 million viewers tuning into season 4. Season 5 will premiere this October and is expected to draw similar or hopefully even more numbers. Here are the five highest rated episodes of the television show that everyone is talking about.
10. Episode 4.14 "The Grove". March 16, 2014, 12.87 million viewers
The tenth most watched episode is "The Grove," which is the thirteenth episode in season 4. It was watched by 12.87 million viewers. Tyreese, Carol, and Mika find an abandoned house in the woods on their way to Terminus. Tyreese and Carol both think this is a better place to settle until an attack by the walkers changes their minds. Fun Fact: The incomplete puzzle seen on the dining room table towards the end of the episode is a photograph of Carol's daughter Sophia, who passed away years earlier.
Photo by Jamie McCarthy/Getty Images for Hyundai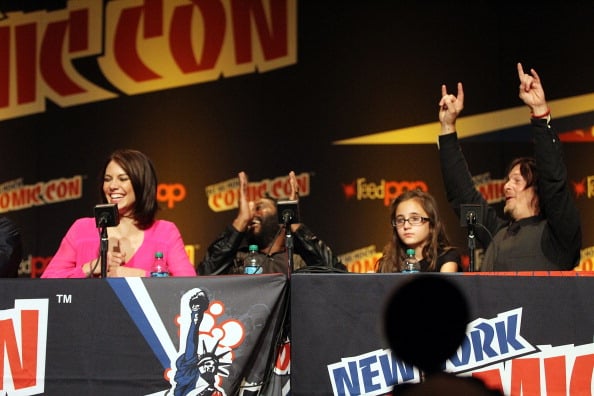 9. Episode 4.3 "Isolation", October 27, 2013 12.92 million viewers
The third episode of the fourth season was the ninth most watched episode, having been viewed by a little less than 13 million people. Michonne and Daryl travel to a vet clinic to seek out medications for the sick that have been quarantined. Additionally, Carol must go outside the prison to fix a water pipe problem and Rick finds out who killed David and Karen. Fun Fact: You can see a crew member hiding behind a tree in the scene where Carl and Herschel leave the zombie in the bear trap.
Photo by Laura Cavanaugh/Getty Images for AMC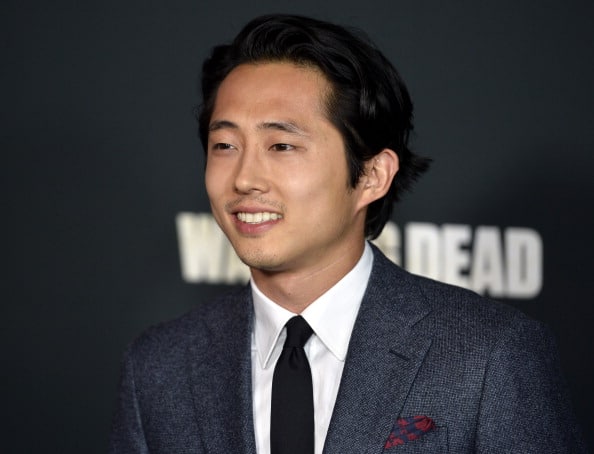 8. Episode 4.11 "Claimed", February 23, 2014, 13.12 million viewers
13.12 million people tuned in to the eighth most watched episode, "Claimed," the eleventh episode from season four. Glenn and Tara travel to Washington on a classified mission with Sgt. Ford and Dr. Porter. The group is attacked by walkers and Dr. Porter damages the truck. Fun Fact: Andrew Lincoln performed his own stunts in this episode, including the scene where he fell off the roof.
Photo by Frazer Harrison/Getty Images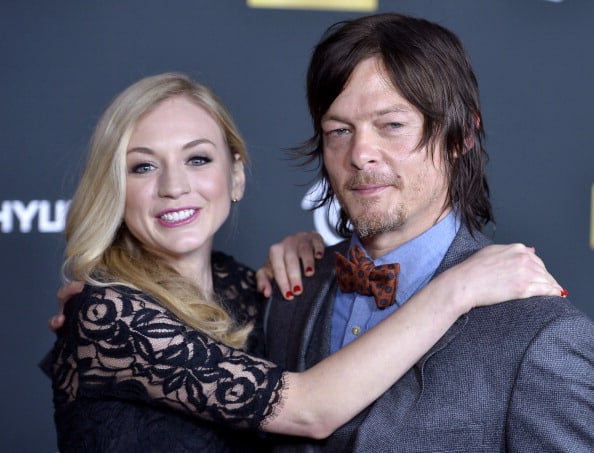 7. Episode 4.4 "Indifference", November 3, 2013, 13.31 million viewers
The fourth episode of season four was viewed by over 13 million people and was the first episode to air after Halloween in 2013. It ranks as the seventh most watched episode. This episode featured Daryl, Michone, Bob, and Tyrese in search of medical supplies, while Rick and Carol go hunting for food. Rick ends up expelling Carol from the group. Fun Fact: This was co-producer Matthew Negrete's first writing credit for the series. He has also been a writer on Graceland and White Collar.
Photo by Frazer Harrison/Getty Images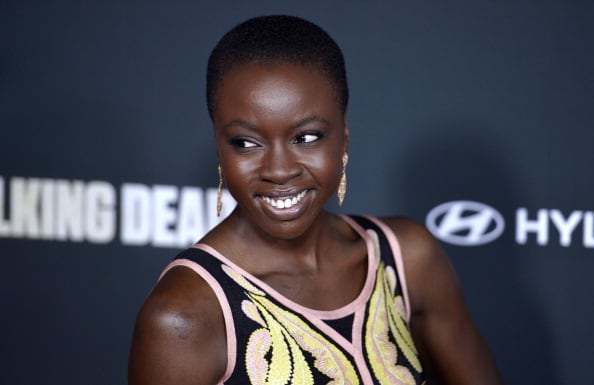 6. Episode 4.10 "Inmates", February 16, 2014, 13.34 million viewers
The sixth most watched episode of the series is the tenth episode from the fourth season entitled, "Inmates." In this episode, Maggie is in search of Glenn, who she believes is in the bus that has left the prison. She opens the door to see walkers inside. Glenn wakes up still in the prison to find Tara completely wiped out. Fun Fact: This episode featured the last scene at the prison. Many past and present cast and crew members came to watch the filming of this pivotal moment.
Photo by Frazer Harrison/Getty Images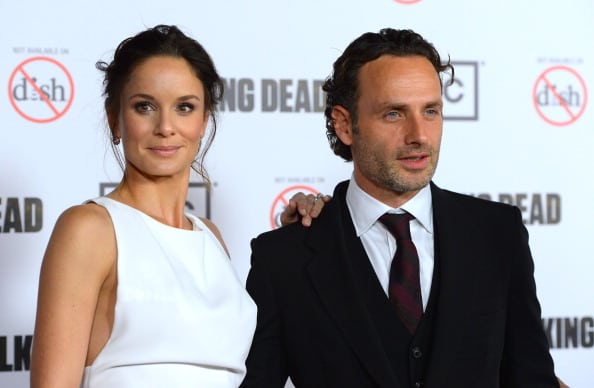 5. Episode 4.15 "Us", March 23, 2014, 13.47 million viewers
The fifth most watched episode was the penultimate episode of the fourth season. Almost 13.5 million viewers checked out Glenn and Tara on their trek to Terminus. At first it looks like a lovely place, but that does not hold true for long. Fans also were treated to the reunion of Glenn and Maggie, who had been apart from one another for five episodes. Fun Fact: When Joe cuts the rabbit in half, there is a stain of blood on the tree. When the camera returns to that shot, the stain has disappeared.
Photo by Frazer Harrison/Getty Images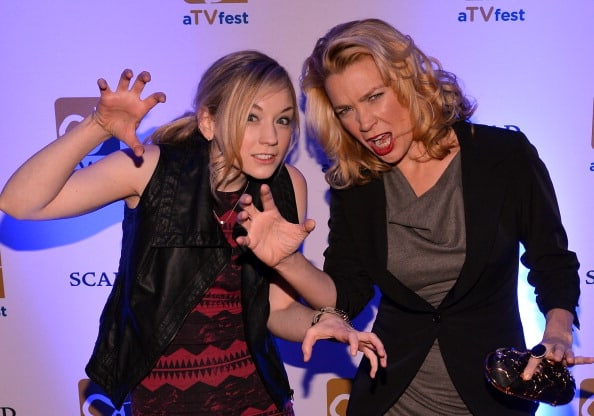 4. Episode 4.2 "Infected", October 20, 2013, 13.95 million viewers
The second episode of the fourth season was watched by almost 14 million people. In comparison The Big Bang Theory, which is on a basic network station, was being viewed by around 17 million people. In this episode of The Walking Dead, Patrick becomes a new foe for the group as he begins to attack others in the prison after he dies. Residents have been exposed to a strain of flu that will cause them to become walkers after they die. Fun Fact: Actors portraying walkers that were turned by the virus wore contact lenses that gave off the impression their eyes were hemorrhaging.
Photo by Rick Diamond/Getty Images for Savannah College of Art and Design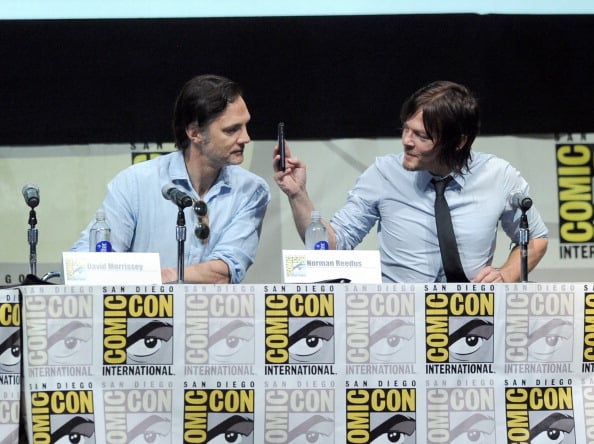 3. Episode 4.16 "A" , March 30 2014, 15.68 million viewers
Over 1.7 million more viewers tuned into the season 4 finale of The Walking Dead than the fourth most watched episode of the series. In the finale, Rick and Carl reach Terminus and are welcomed by the locals. Rick notices one of them wearing Glenn's watch and immediately no longer thinks Terminus is a sanctuary. Fun Fact: This episode of The Walking Dead was the most watched cable show of the week and was viewed by 5.7 million more people than who tuned into the NCAA Wisconsin/Arizona game that went into overtime and aired on TBS the night prior.
Photo by Rick Diamond/Getty Images for Savannah College of Art and Design
2. Episode 4.9 "After", February 9, 2014, 15.76 million viewers
There was a two-month hiatus between the eight and ninth episodes of the season, which could explain why such a record number of viewers tuned into this episode that dealt with the aftermath of the Governor's attacks. Carl blames his father for not being able to protect the group, while Michonne dreams of a life before their were walkers. A life that still includes her husband and baby. Fun Fact: Chandler Riggs, who plays Carl, admitted in an interview that this is his favorite episode of the series. Fun Fact #2: This episode was the most watched episode of the night, even besting the Winter Olympics telecast.
Photo by Alexandra Wyman/Getty Images for Hyundai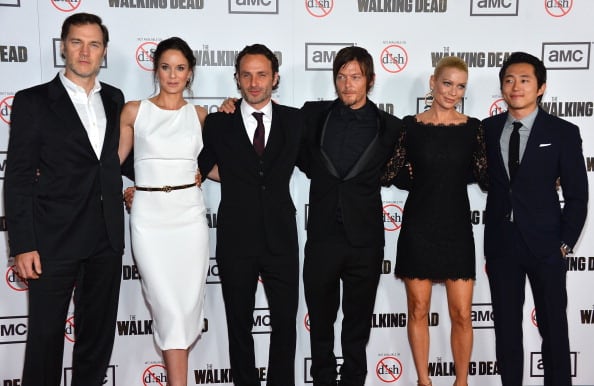 1. Episode 4.1 "30 Days Without an Accident", October 13, 2013 16.11 million viewers
The most watched episode of The Walking Dead is the season 4 premiere. In this episode Zach is killed on a supply run and Rick is led away from the camp by a woman, he at first believe is a walker but finds out her husband is one. Carl's friend Patrick also dies but emerges as a walker. Fun Fact: Fruits and vegetables were planted on the set six weeks before shooting of the fourth season began. All the crops were almost ruined after deer began to feed on the crops.
Photo by Frazer Harrison/Getty Images