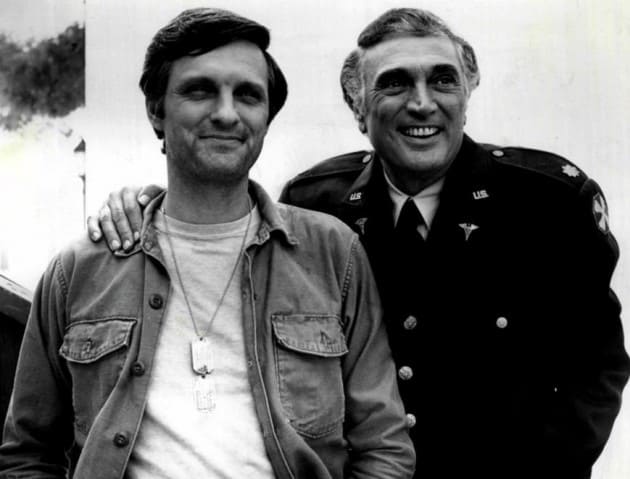 Series finales are a bittersweet moment for any TV fanatic to witness. We become so involved in these characters and it is hard to say goodbye. In May, we had to say farewell to the beloved employees of Dunder Mifflin. Sadly, only 5.4 million viewers took part in the wedding of Dwight and Angela. In September, Breaking Bad ended its five year run with 10.3 million viewers watching Walter visit his wife Sklyar one final time. These two shows do not compare to the 10 most watched series finales of all time. Here is the list and be prepared. Some of these may shock you.
10. Home Improvement, 1999
The 90-minute finale garnered a whopping 35.5 million viewers. In the end, Tim and Al host their last episode of Tool Time, Heidi is pregnant, Al gets married, and viewers finally get a glimpse of neighbor Wilson's face. Home Improvement lasted 8 seasons and aired a total of 203 episodes.
9.Family Ties, 1989
My favorite part of this 80's comedy was the theme song. Maybe that is why a staggering 36.3 million viewers tuned into the final hour-long episode to watch Alex P. Keaton leave home and pursue his dream job on Wall Street. Family Ties ran for 7 seasons and aired 172 episodes.
8. All in the Family, 1979
40.2 million viewers watched as Archie professed his love to a sickly Edith. The show aired 209 episodes over a 9 season period. The show lived on as Archie Bunker's Place for 4 additional seasons; however wife Edith passed away in the season 2 premiere.
7. The Cosby Show, 1992
The Cosby Show is one of my favorite sitcoms to watch in reruns. During its original run it maintained the #1 spot in the Nielsen ratings for five consecutive seasons. The hour-long finale scored 44.4 million viewers and showed Cliff finally fixing the broken doorbell. He and wife Claire also wave to the studio audience at the end of the episode. The Cosby Show had 202 episodes in 8 seasons.
6. The Tonight Show Starring Johnny Carson, 1992
I was only 7 years old when this episode aired, so I had been in bed for quite a few hours. The late hour did not stop 50 million people from saying good-bye to their favorite late night host. The final episode of the show that ran for 30 years featured only Carson and sidekick Ed McMahon doing a retrospective in front of an audience of friends and family.
5. Magnum, P.I., 1988
The eighth and finale season of this crime drama only aired due to an outcry from fans over the death of Magnum at the end of season seven. The final episode where Magnum is reunited with his daughter and quits being a private eye was viewed by 50.7 million people. In total, 158 episodes aired.
4. Friends, 2004
Friends is my all-time favorite comedy and the only show from the 2000's to make the list. In the final episode, which attracted 52.5 millions viewers, Monica and Chandler become the parents of twins and Ross and Rachel get back together. Phoebe and Joey were there too! Over its ten season run, Friends aired 236 episodes.
3. Seinfeld, 1998
The finale episode of "the show about nothing" was watched by 76.3 million viewers. Guest stars galore popped up, including Bryan Cranston, Teri Hatcher, Jane Leeves, and Larry "The Soup Nazi" Thomas. They all testified against Jerry and company who broke the Good Samaritan law. There are 180 episodes of Seinfeld that were broadcast over 9 seasons.
2. Cheers, 1993
Shelley Long reprises her role of Diane in the finale that was seen by 80.4 million viewers. Sam and Diane nearly get married, but she heads back to California and Sam goes back to Boston to close the bar down one final time. Cheers ran for an amazing 11 seasons with 271 episodes, which is comparable to its spinoff show Frasier, that just missed the top ten list by 1 spot.
1. M*A*S*H, 1983
It is hard to believe that 105.9 million people would be glued to their TV's watching the exact same show. Well, that is how many viewers tuned into the final airing of M*A*S*H. It took 11 seasons and over 250 episodes, but the Korean War finally ended. In actuality, the Korean War lasted 3 years.