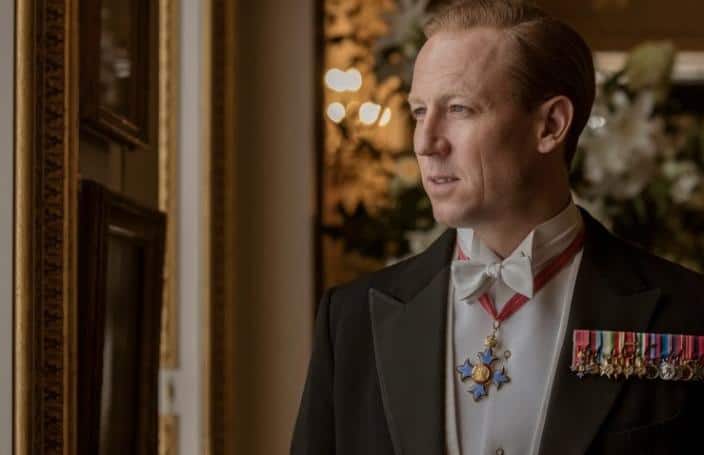 Born in North London, Tobias Menzies is an English actor and has accomplished a lot of recognition for his acting abilities. He has played in a wide variety of films and drama series. He is the son of Gillian (née Simpson), a teacher, and Peter Menzies, a radio producer. He has just one sibling, a younger brother, Luke. After his early education years, Menzies attended the Deborah Moody's Year Out Drama Company in Stratford-Upon-Avon during the 1993-1994 year and followed this up with time at the Royal Academy of Dramatic Art, and completing it with a BA Degree in acting. He's done improvisation comedy among other training and skills training in the field. He has won awards for roles he's landed and has really carved a successful path for himself in film and television. If you recognize this actor, you probably know some things about him, but here are 10 things you didn't know about Tobias Menzies, "heightline.com"(https://heightline.com/tobias-menzies-married-wife-brother/)
#1. He's most internationally recognized for his role on, Rome
When it comes to notoriety, Menzie has a role that brought him to light and got him his recognition. He had played roles in the series, Foyle's War (2002), Midsomer Murders (1997), and Casualty (1986). He had also taken a role in a controversial drama series known as, A Very Social Decretary (2005), however, internationally, it was the role of Marcus Junius Brutus in the series Rome (2005), that he is best known and remembered for.
#2. He was educated in the Steiner system
Menzies attended school that follows the Steiner system of education. It embraces the child as a whole and caters to individual areas of learning without regards to their academic abilities, ethnicity, class or religion. The system works with the whole child in physical, emotional, academic and spiritual development. In his experience in this way of learning, there was singing, musical instruments and movement, every day.
#3. He developed a love of acting in his teens
Menzies got a love of acting at a young age. He has often discussed how it all began with frequent trips he would take to local theater productions with his mother as a teenager. It drew him in and he decided to work towards an acting career, which has obviously been a good fit for him.
#4. Lost a part to Ewan McGregor
It probably always hurts to lose a role you want to another actor if you truly feel you're the one for the part, but it's par for the course in Hollywood and happens all the time. Menzies is no different there and he has discussed roles he'd auditioned for and didn't make the cut. One of the roles he was beat out for was the lead role in Moulin Rouge! (2001). The actor he lost the part to was Ewan McGregor. What may have made it sting worse, was the fact that this was one of his first auditions of his career.
#5. What's his favorite type of theater?
Every actor has a favorite part of acting they love, whether it's the type of acting they do, where they perform, or some other aspect of the field. Menzies has discussed what he prefers when it comes to acting and for him, it's acting in small theaters. When asked why, Menzie explains the dynamics of acting in a small theater compared to large ones. He says you get to develop a better rapport with the audience. They are much more intimate spaces and everyone is in the same room to interact with and connect with.
#6. He would have gone for pro tennis if he hadn't started acting
Many actors will tell you that they had other paths in life they were on when they got their break in acting. Menzies was a pretty athletic guy actually, and had mastered a number of sports, including tennis and sword fighting. It is said that he could have gone pro with tennis if had stayed on that path, and he doesn't just mess around with swords as a pastime, but he is an expert swordsman, "heightline.com" (https://heightline.com/tobias-menzies-married-wife-brother/)
#7. He personally prefers actors who are not necessarily just a 'big name'
Some actors may get caught up in all the hype with the big names in Hollywood and really find them to be icons worthy of looking up to, however, Menzies remains to stay pretty grounded when it comes to all the fame and hype of the hugely famous. He says that he is more drawn to those who are truly just great actors, as opposed to those are just big names in the business.
#8. He's not married, not gay, but 'Mum's" the word
Menzies has not been one to really let his personal life out and get trashed in the tabloids, especially when it comes to his relationships. He's kept it under wraps so much, so, that there was question as to whether or not he might actually be gay since he was never being seen in a relationship, except, there was a relationship he was involved with, and that was with his co-star, Kristen Scott Thomas (2005), while playing the role of sadistic rapist, Jack Randall in Outlander, "imdb.com" (htttps://www.imdb.com/name/nm0580014/bio)
#9. He wore a wig for a role, and hated it!
It's not always comfortable being an actor, especially when it comes to wardrobes you have to wear. They're often uncomfortable, hot, heavy and annoying pieces you have to wear, like a wig. In Outlander (2014), Menzies played the character, Black Jack Randall, who had long hair, requiring Menzies to have to don a long wig on set. He discussed his experience saying it was a miserable one. The first day of shooting he spent most of the time just trying to keep the hair out of his eyes. He describes it as a total nightmare and it was the cause of multiple takes on certain scenes.
#10. His acting is everything to him
Most actors will tell you that they take their careers seriously and really aim to hone in on their skills, however, there are some that live and breathe their acting and how well they do. Menzies is one of them and has been interviewed about how his acting affects him. He replied, 'I live or die by how well I act,' which tells you just how serious he takes his craft.