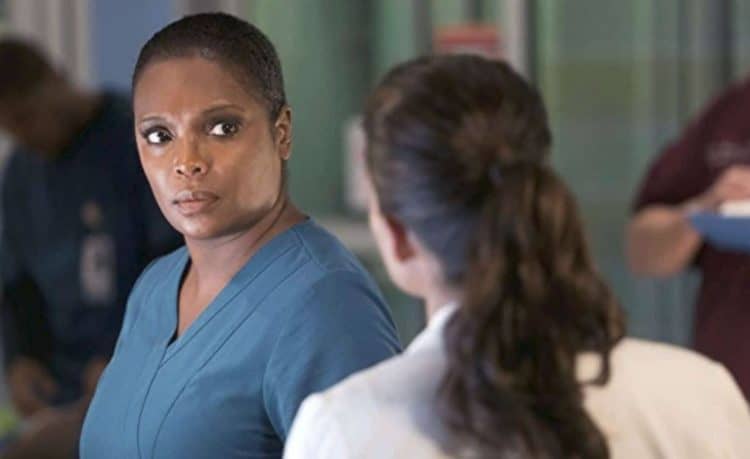 Seek, and you shall find, but sometimes it takes longer getting that which are seeking. Well, some opportunities come knocking once, and if you do not answer the door, they will pass you. It may sound dramatic, but it was the case for Marlyne Barrette whose current nursing role was by having her stars shining brightly on her. Apart from the acting career, Marlyne has had to endure trying times in her life but also high moments such as being a VJ. This 40-year-old who might have become a nurse in real life, tells her story and here are the details of 10 things you probably never knew about her.
1. She loves to watch great action movies
Marlyne loves foreign films that have great action with her favorite being "Villaines," a Korean film. Since she mostly prefers when it is a woman being bad-ass, she loves the storyline of the movie which involves a girl trying to kill someone silently in his sleep. The girl, however, makes noise and she ends up attracting the attention of around 20 people who pursue her aiming to kill her instead. She escapes unharmed after fighting back with bullets and a sword and goes home to her kids. For Marlyne, the movie almost had her in tears.
2. Marlyne studied to be a nurse
She studied to be a nurse in College Maisonneuve, and although she gets to play Head Charge Nurse Maggie Lockwood on Chicago Med, she says that whatever she learned in nursing school does not help her while on the show. Truth is she has to attend medical rehearsals. She attributes the lack of practicality of her degree on the show to the fact that she learned it in French. Therefore, she can't understand most of the medical terms in English.
3. She always wanted to be an actor
Despite studying for a nursing degree, Marlyne always wanted to an actor, and she began acting while in high school during her senior year. Although her parents were aware of her creativity, they did not understand that it was inclined to emotions.
4. Marlyne is an ambassador for The Way Out
The Way Out is an organization which shelters young people rescued from sex trafficking and rehabilitates them with the intensive process lasting up to 9 months. The organization has had a hard time due to fundraising challenges despite its efforts in transforming the sheltered victims both physically and emotionally.
5. Marlyne landed her Maggie role divinely
Although she had auditioned for some spots on the show, Marlyne attributes her getting the part of Maggie as divine appointment and destiny. She was on the Chicago P.D. radar, but they pulled the offer and instead offered her a full-time role on Chicago Med, without even knowing that she was available. She took less than a week to move to Chicago and begin her medical practice.
6. She had always dreamed of working with Dick Wolf
For Marlyne, getting to work on Chicago Med was a dream come true since she had always wanted to be on the Dick Wolf team. Her passion for this dream had fueled her to audition for his other productions such as Chicago P.D continuously.
7. Marlyne comes from a medical background
In addition to Marlyne herself studying nursing, her family is in the medical profession as well. Her mother works as an ICU nurse while her father is a medical engineer. Marlyne's aunt is an employee at Kaiser, and even her sister was a pre-med student before going ahead to pursue law.
8. She speaks French fluently
Marlyne was born in Brooklyn and raised in Montreal. Having been in Canada, where at least 75% of the population speaks French, she can speak fluent French. Besides, she has a French background seeing that her parents are immigrants from Haiti, where French is the official language.
9. Marlene is a sexual assault victim
Marlyne was sexually assaulted, and the traumatic experience caused her to take a five-year break from her acting career. However, she was able to recover due to the immense support that Gavin Barrett, her husband provided. Pastor Gerry Plunkett, of the church which founded The Way Out also played a crucial role in her recovery and Marlyne has continued her connection with the organization.
10. Marlene ventured into show business as a VJ
In the later 1990s, Marlene got to be a VJ on MusiquePlus, and she thinks this gig helped her get into show business. She has a love of music, and at the time, hip-hop was the in-thing. Since she knew all about it, her knowledge positively impacted on her career.