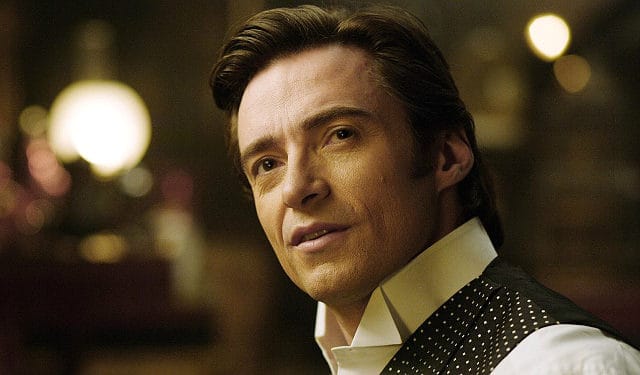 A lot of people will look at Hugh Jackman and think Wolverine at first since this was one of his most iconic roles and one of those that he'll be known as for possibly the rest of his life. You can't blame fans really since he produced a quality character that wasn't able to adhere strictly to the comic books but was still passable enough that he became the Canadian mutant that so many people knew and loved. He's had many other roles aside from the X-Men movies however and has shown an incredible range since he's starred in films like Swordfish, Les Miserables, and many others that allowed him to show his many talents that have nothing to do with popping metal claws from his hand and cutting down anyone that's in front of him in an animal rage. Yeah, I'm a Wolverine fan too, but the guy does have a wider array of roles to pick from.
Here are a few things you might not have known about him.
10. Hugh was a last-minute addition to the X-Men cast.
He might not have even been in this film had Dougray Scott, the first choice for the iconic mutant, not been injured in a motorcycle accident. Once this happened the door was open and the way was clear for Jackman to take the role and run with it. Some fans might have come out of the theater shaking their heads but a lot of us obviously liked what we saw.
9. He's much taller than his most iconic character was in the comics.
Jackman stands at about 6'2″, maybe a little taller, but Wolverine is only around 5'3″ in the comics. He's shorter than just about any other hero and has always caught flak for it despite the fact that he's one of the deadliest. But again, Jackman did such a great job that no one cared.
8. He accidentally broke an extra's hand in Van Helsing.
It's not really known how it happened or why but it could have been that the scene wasn't set up right or someone wasn't in position when they needed to be. Accidents do happen on sets and can't always be prepared for.
7. Hugh is actually nearsighted.
When he's not wearing contacts he has trouble seeing things clearly, but when he hosted SNL he memorized everything he had to say so that he wouldn't have fumble around trying to read anything that might have been too difficult.
6. He once said he'd have to think twice about hosting the Academy Awards again.
The amount of partying that went into the after-show kind of took a toll on him since he hadn't gotten much sleep before and he would have preferred the chance to rest up a bit since he knew the night after was going to be a bit crazy.
5. Once he was almost nominated for a Razzie award.
He didn't get nominated but the movie Van Helsing was considered bad enough that his name was almost on the table for a nomination since honestly it wasn't his best attempt and it wasn't that great of a movie. The effects were interesting but the overall story seemed kind of confused and muddled.
4. He expressed a desire to play the role of Jason in a Friday the 13th movie.
It would seem that he might actually give the iconic killer a new look if he'd been allowed to do this since Jackman has quite the build on him and would present the image of an unstoppable juggernaut pretty well. But of course this never happened so, oh well.
3. Hugh has been up front about liking Superman.
Marvel fans it's true unfortunately. He's a fan of Superman even though he's been playing the part of a Marvel hero for years. Remember though, he wasn't the first pick for Wolverine, he was kind of the stand-in that was called up when the original choice got hurt. But he made it into his part through several movies through thick and thin, good and bad, so there's that at least.
2. It took him a while to really nail the character of Wolverine.
When you think about it the character of Wolverine is a pretty dark and dismal past that has a lot to it that would turn a person kind of surly and continually antisocial if anyone had to go through it. Jackman needed a lot of preparation and coaching to get to that dark place however since it wasn't something he could just summon on a whim until later. If you read Wolverine's history in the comics you might find out why.
1. He's been offered many roles in superhero movies.
Hugh has been offered the role of Daredevil, Hulk, Iron Man, Jonathan Kent from Superman, and even Mr. Fantastic from the Fantastic Four. Obviously he didn't take any of them, but it would seem that people just see a superhero when they look at him.
He got the right role that lasted for a good run, as a lot of people would agree with.