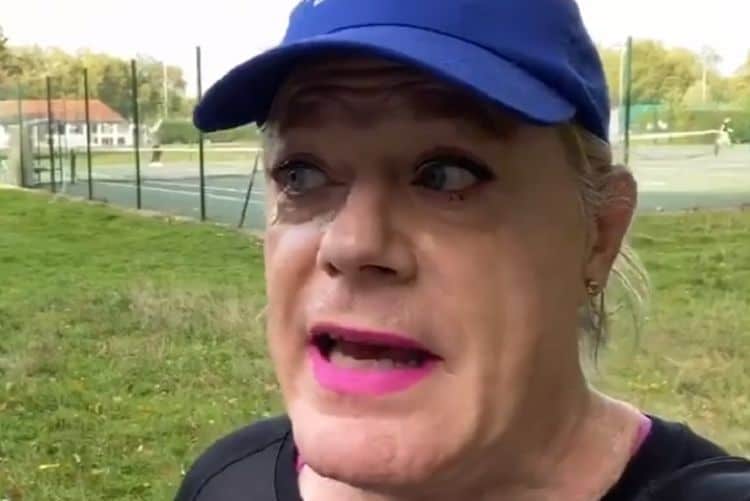 Eddie Izzard made headlines in December 2020 after announcing that "she/her" are her preferred pronouns. The media picked up on the comedian's announcement and ran with it. While participating in a competition series called "Portrait Artist of the Year," The actor and comedian said, "I try to do things that I think are interesting. This is the first program I've asked if I can be 'she' and 'her' – this is a little transition period," and fans went nuts. The announcement liberated the comedian, and now fans are more curious than ever. Izzard is known for frequently discussing her personal feelings and her life, and she's also known for changing her mind about how she wants to be perceived on a regular basis. Let's learn a bit more about her, shall we?
1. She's From Yemen
When Eddie Izzard was born on February 7, 1962, it was in Yemen. At the time, of course, it was called Aden, Aden Colony. Now it is Aden, Yemen. Izzard's parents, both English, were Dorothy and Harold Izzard. Izzard's mother passed away when she was a child back in 1968. She lost her father in 2018.
2. She Moved to Ireland as a Baby
At the age of one, Izzard's family moved to Ireland from Yemen. They remained in the Ireland area for nearly four years until Izzard was five. The family then moved to Wales. It was a year later when she was six and her older brother, Mark, was 8, that their mother passed away from cancer.
3. She's Very Aware
At the age of four, she knew she was transgender. At the age of seven, she knew she'd be an actor. At the age of five and six, she and her brother built their own model railway. This is how they spent their time while their mother was very ill. Their railway ended up at the Bexhill Museum. It was donated in 2016.
4. She's a Runner
Not forever, though. She made the decision in 2009 to start training for a marathon. Izzard had five weeks to train – and no experience beforehand. She then ran marathons for seven weeks straight taking only Sundays off. The entire purpose was to raise money for Sport Relief. She ran a staggering 27 miles per day for a grand total of more than 1,100 miles in 51 days. That's 43 marathons.
5. She's Atheist
Izzard made the announcement in 2008. It wasn't a situation she thought about. It wasn't something she was concerned about. It was just a moment when she was preparing to go on stage during a comedy tour when she suddenly thought she doesn't believe in God.
6. She's Genderfluid
We aren't exactly sure how this works now that she's using she/her pronouns, however. But, in 2019, she said she was fine using either he or she pronouns. She considered herself 'somewhat boy-ish and somewhat girl-ish,' at the time. Transgender is a term she used as a general umbrella-type of term.
7. She Considered Herself Transvestite
Over the years, Izzard has had many thoughts about her personal life. There was a time when she considered herself trans. She was a self-described lesbian trapped in a man's body, and also said she was, "a complete boy plus half girl," and didn't partake in cross-dressing until she was 23. However, let it be known she doesn't refer to wearing a dress as cross-dressing or drag. She's simply wearing a dress.
8. She's Educated
Izzard's childhood was filled with a great education. She attended the St. John's School, the St. Bede's Prep School, and later Eastbourne College. She left the accountant program at the University of Sheffield to pursue a career in comedy. It was a great decision for her because Izzard has become one of the most famous comics of her time.
9. She's Very Private
While happy to discuss her personal beliefs and her feelings about who she is as a person at any given time in her life, you might assume she's very open. It's true to an extent, but privacy is very important to Izzard. She believes in keeping her own life to herself, and she does so out of respect to her romantic partners, friends, and family.
10. She's Award-Winning
It might be shorter to list the awards she hasn't won than to list all she has, but a few are worth singling out. She's been awarded with many honorary doctorates, which is a cool situation to find yourself in. She's got an honorary Doctorate from the University of East Anglia, Norwich. She's got one from the University of Sunderland, one from the University of Sheffield, and one from York St. John University. She also has an Outstanding Lifetime Achievement Award in Cultural Humanism from Harvard. Honestly, the list just goes on and on, and she's quite proud of the work she's done and the many things she's accomplished.
Tell us what's wrong with this post? How could we improve it? :)
Let us improve this post!